Digital Solutions TOMONI™

TOMONI™ is suite of digital solutions.
TOMONI means "together with" in Japanese. Mitsubishi Power' digital service is collaborating with customers.
It is connecting person with person, person with company and company with society.
All entities enjoy the benefit derived from TOMONI™.
For the detailed information, please visit our changeinpower.com. You can find a lot of contents such as case studies, solutions, white papers and more. Or simply send inquiry through the link below.
TOMONI™ Digital Solutions
TOMONI™ covers wide range of plants from power generation to industrial use.
TOMONI™ can be customized to work with customer's existing platform to provide benefit of O&M Optimization, Performance Improvement and Flexible Operation.
Through communication with customer, Mitsubishi Power can provide most suitable solution to your business by packaging from 3 pillars of solutions.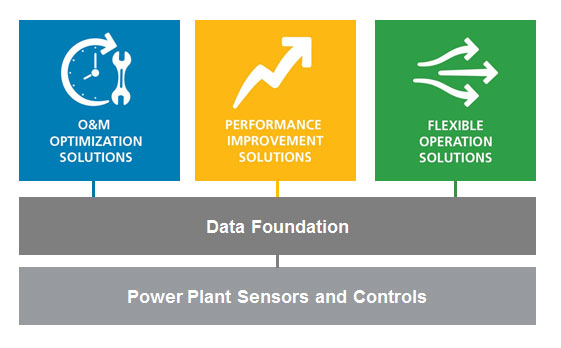 TOMONI™ Value Creation Process
TOMONI™ provides monitoring to collect, analyze data to generate actionable insights. The result is interpreted and implemented in O&M support enabling shorter planned outage as well as better plant availability. In addition, advanced O&M make it possible that the plant can extend maintenance interval as well as performance optimization and improvement. Consequently, Mitsubishi Power aims to develop fully autonomous operation of power plant.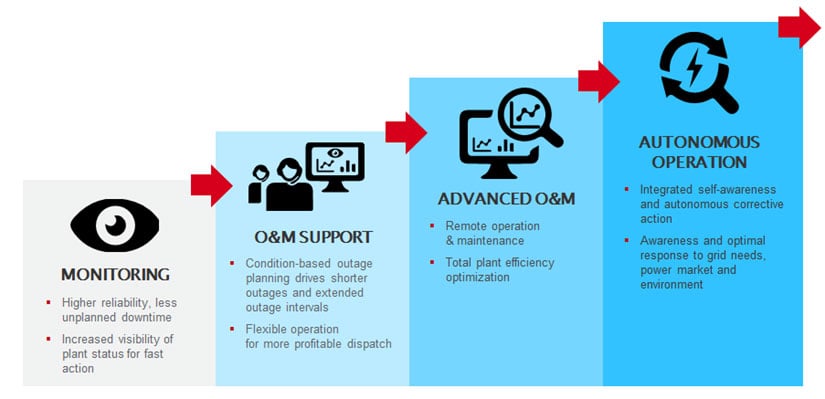 TOMONI™ Topics
September 25, 2020

Image of Boiler Smart Inspection
April 2, 2020

T-Point 2 (Front side: T-Point 2, Back side: T-Point)
March 25, 2020

Domo de San Pedro Geothermal Power Station
March 2, 2020

The ceremony to award a certificate of appreciation from MEW to Mitsubishi Power
October 24, 2019

J-series Gas Turbine
August 21, 2019

Shipment Ceremony at Electronics Shop in Mitsubishi Power Nagasaki Works
July 8, 2019

J-series Gas Turbine
June 19, 2019

Mitsubishi Power' group photo at the seminar
April 9, 2019

Greeting by Muyama, Vice President of Mitsubishi Power
January 21, 2019

Remote Monitoring Center in Nagasaki Works
June 11, 2018

Linkou Thermal Power Plant operated by Taiwan Power Company
January 10, 2017

Taiwan Power Company's Linkou Thermal Power Plant