Overview
---
Mitsubishi Power fans and blowers achieve high reliability and excellent operational performance backed up by extensive experience and the latest design and manufacturing technologies.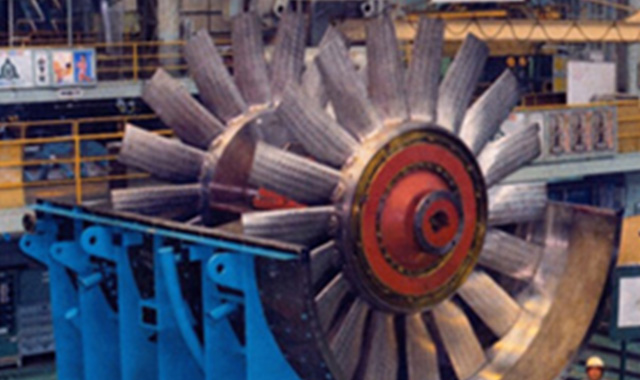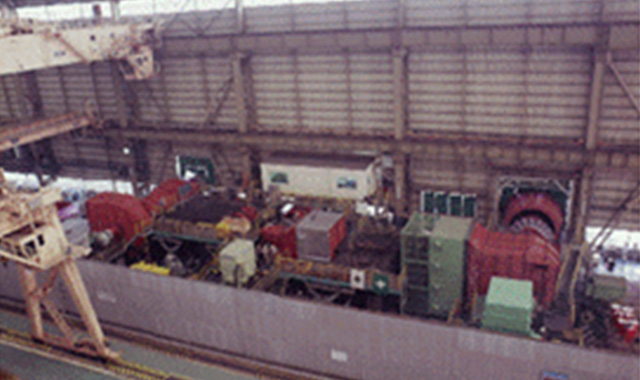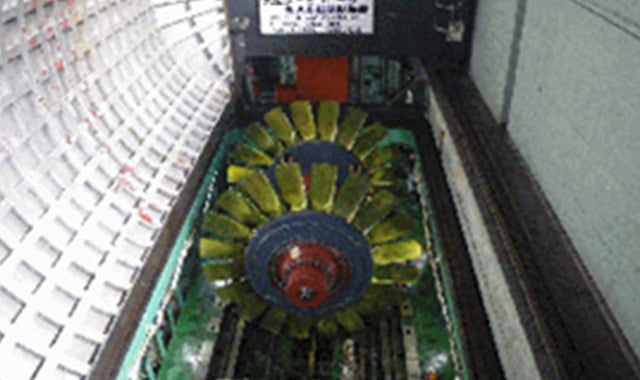 Track Record of Deliveries
---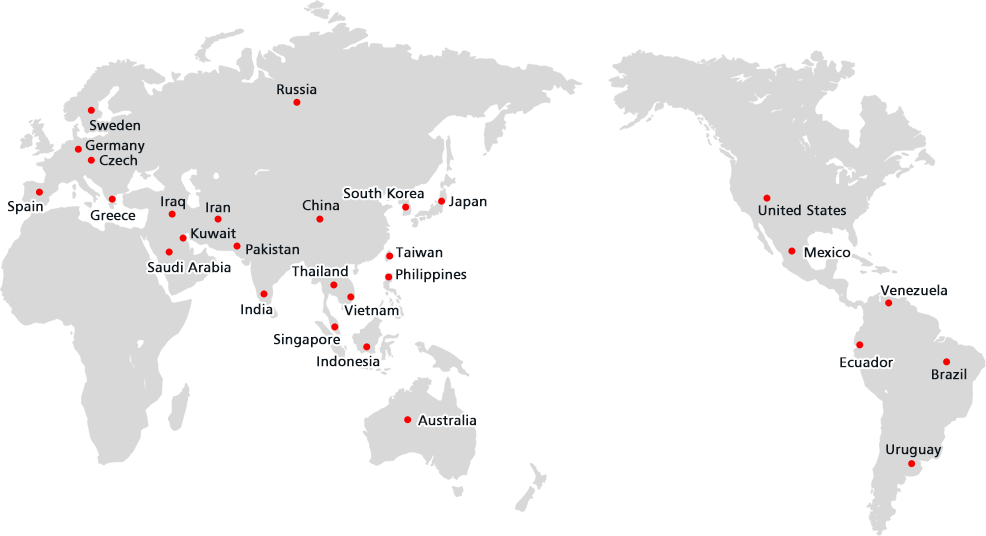 | | |
| --- | --- |
| Axial fans with variable rotor blades | At least 500 units |
| Centrifugal fans | At least 1,500 units |
| Multistage axial blowers and compressors | At least 150 units |
History
---
1945
Commenced research and development into axial-flow equipment
1954
Manufactured gas turbine compressor for Transport Ministry vessel Hokuto Maru
(First gas turbine unit from Mitsubishi Heavy Industries)
1958
Manufactured and delivered axial-flow compressor for blast furnace (first blast furnace air blower unit produced by Mitsubishi Heavy Industries)

Axial-flow Compressor for Blast Furnace

1965
Manufactured axial fan with variable rotor blades for commercial boiler
(First axial fan with variable rotor blades for boilers produced by Mitsubishi Heavy Industries)
1974
Began production of centrifugal fans
1975
Began research, development and production of centrifugal compressors
1976
Established CE-MHI Fan Co. with US-based CE (up to 1988)
(Company manufacturing and selling axial-flow blowers for power plant boilers)
1979
Began licensing variable rotor blade axial fan technologies to Spanish company DURO-FELGUERA (up to 1987)
1979
Developed Japan' s first submarine masker compressor
Developed gas extraction compressor for geothermal power plants
1985
Developed Mitsubishi Heavy Industries' first steam compressor
1988
Began licensing variable rotor blade axial fan technology to Chinese-based Wuhan Blower Co., Ltd.
1991

Manufactured wind tunnel axial-flow compressors (blowers) for US Department of Defense

Wind Tunnel Axial-flow Blower

1993
Manufactured pressurized wind tunnel axial-flow compressors (blowers) for US-based NASA
2000
Manufactured flue gas desulfurization equipment for large-scale thermal power plant (highly corrosive environment) and FRP variable rotor blade axial fan

Variable-blade Axial Fan Using FRP Rotor Blades

2003
Manufactured helium axial-flow compressor for atomic energy agency
2005

Manufactured recirculating blowers for fuel cell (solid oxide fuel cell - SOFC) power generating equipment

Blower for Fuel Cell Power Generating Equipment

2014
Manufactured 15MW class variable rotor blade axial fans

Variable Rotor Blade Axial Fans for Large-scale Thermal Power Plants
Research and Development
---
Mitsubishi Power is actively pursuing the design and development of turbo machines for new power generating systems (thermal, nuclear and fuel cell-based).
We are also consistently focused on realizing further reliability gains and improved efficiency to meet the needs of customers using our existing products. The following are some examples of our research and development efforts.
Development of FRP Rotor Blades
Fiber-reinforced plastic (FRP) rotor blades are made from a composite material where thermoset plastic is reinforced with fiber glass. These rotor blades offer the following advantages over metallic blades.
Will not rust or decay
Lightweight (Roughly 1/4th the weight of carbon steel)
High specific strength (Around three times that of carbon steel)
Excellent vibration absorption and shock absorption properties
To date, FRP rotor blades have only been developed for commercial use in jet engine compressor blades for aircrafts (carbon fiber-reinforced type), cooling tower fans and wind turbines (fiber glass-reinforced type), but based on the rotor blades used in wind turbines, Mitsubishi Power has pursued innovation in structure, materials and forming methods to complete the development of FRP rotor blades that boast high strength and reliability.
Services and Proposals for Improved Energy Savings
---
Mitsubishi Power has established a reliable service structure to ensure that delivered fans and blowers arrive in a healthy state and demonstrate adequate performance, and is committed to responding to customer requests. We help customers boost productivity and save more energy by employing the latest technologies to increase the capacity of fans and blowers that were delivered in the past.
Example of Energy-saving Improvements for Existing Fans
Switching Existing Centrifugal Fans to Axial Flow Fans
By replacing existing centrifugal fans with variable rotor blade axial fans that feature higher efficiency under partial loading, Mitsubishi Power contributes to energy saving measures at plants.
Improvements to partial loading efficiency can be expected to have energy-saving effects of up to 40%.
Modifications to Multistage Axial Compressors (Blowers)
Mitsubishi Power has a track record of making modifications to compressors in line with customer needs, such as switching between rotating and stationary blades in a compressor to cater to increases or decreases in plant production.