Dual End Buckling Restrained Damper Braces
What are dual end buckling Restrained damper braces?
Mitsubishi Power's dual end buckling restrained damper brace ("damper brace," hereafter) is a response control device that incorporates energy-absorbing damper components at each end, with an elastic circular steel pipe in-between. The damper at each end is made up of a cruciform steel core and a rectangular tube to restrain it, producing a satisfactory seismic energy dissipation system where the cruciform core yields constantly without buckling.
Experimental testing has demonstrated that the system is able to dissipate seismic energy constantly, and has enough durability to withstand even a level-two earthquake*1.
The application of Mitsubishi Power' s damper brace to a brace member of a structure makes it possible to have a good enough seismic-resistance performance to resist strong earthquakes.
A level-two earthquake refers to "the strongest seismic motion experienced in past earthquakes and the strongest seismic motion that would conceivably be experienced in a future earthquake."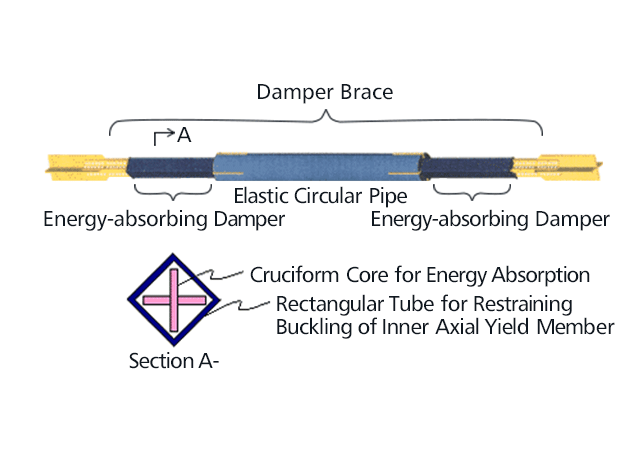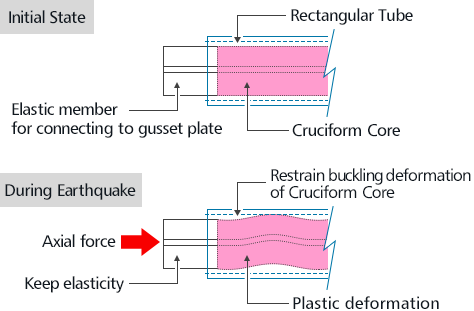 Features of Damper Braces
---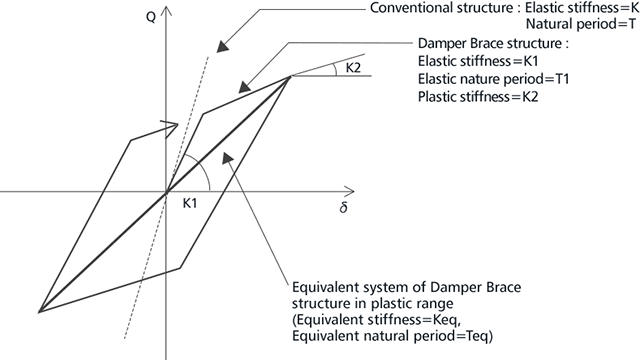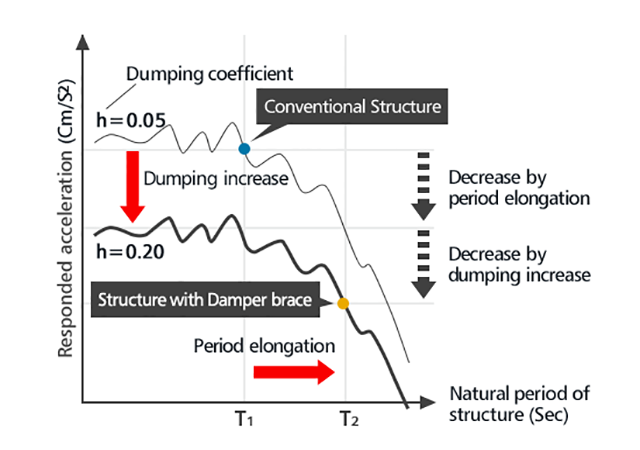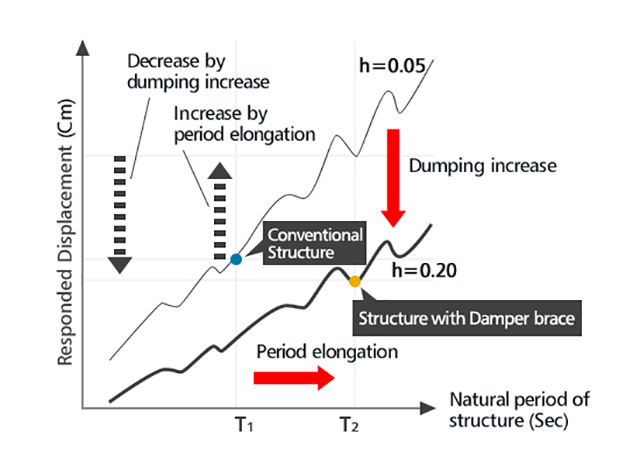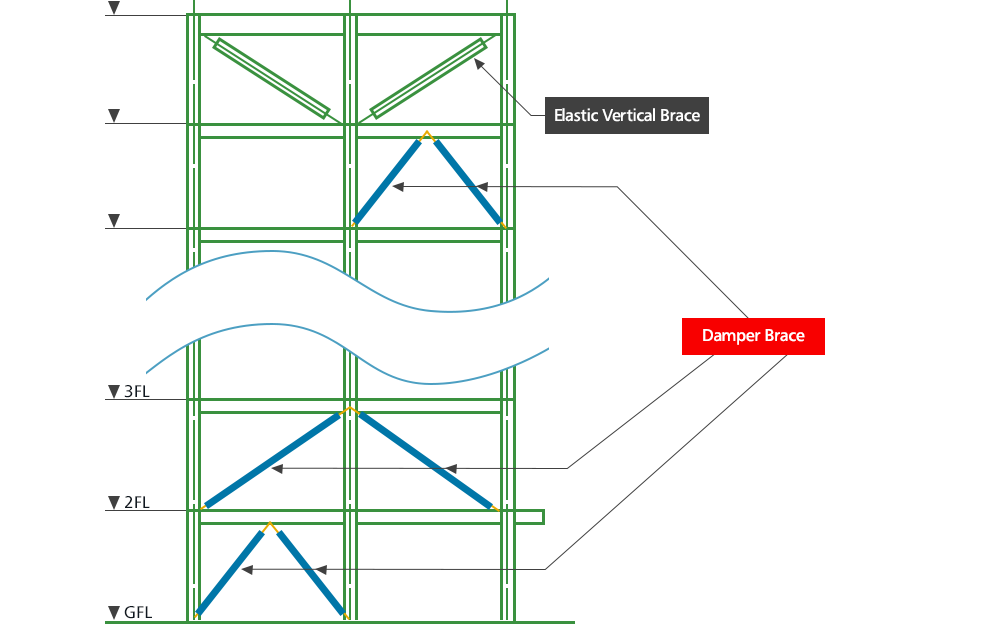 Scope of Application
---
This product is used for braces for steel frame structures. Though the system can be applied to ordinary buildings, it is also suitable for plant structures which require bigger story height and longer braces. Typical buildings and structures are given below.
Main turbine buildings
Main boiler buildings
Boiler support steel frames
Gasification furnace support steel frames
Steel tower support type chimney stacks
In addition, for existing structures, partial modifications to vertical braces make it possible to install this system for reinforcement against earthquakes. This product provides an effective method to decrease seismic force with the other members remaining as they are without modification.
Effect of Damper Braces
---
The effect of damper braces depends on the structures to which the damper braces are applied. For instance, when the damper braces are applied to boiler support structures, a common steel structure in thermal power plants, it is possible to reduce 30 to 50% of shear forces in the structure. This reduction of shear forces results in the improvement of seismic performance of the structure as well as the reduction in construction volume of steel structure erection and foundation work.
Certified by the Authority
---