About Us

Mitsubishi Power Europe
Mitsubishi Power Europe, Ltd., headquartered in London, UK is a subsidiary of Mitsubishi Power, Ltd. (Japan). As a global leader in the field of thermal power generation systems and environmental technology, we continue to meet the expectations of our clients in the EMEA region in order to contribute to the future of a sustainable society.
With key office locations based in the EMEA region, the European group has a workforce of approximately 1,100.
Mitsubishi Power has a cumulative 100+ year track record in the power plant sector, advancing our technical ability to develop reliable high quality products, improving our comprehensive engineering ability that is capable of handling projects in various regions around the world.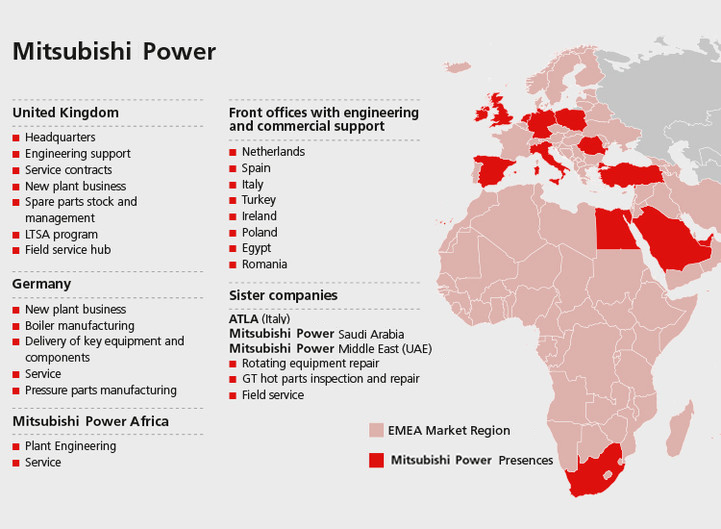 EMEA Network
Mitsubishi Power Europe is uniquely placed to offer comprehensive engineering, sales and service based solutions for all aspects of thermal power generation across the EMEA market. We can provide support at short notice through our strategically placed offices, workshops and sister companies. We can supply the tools, equipment, field services and technical advisors needed both for planned and unplanned outages. Our aim is to minimize your down time and maximize your generation through local solutions.