-  The power solutions brand of Mitsubishi Heavy Industries is strengthening its presence in the region
-  Appointment of industry veteran Michael Hoven to lead business expansion
-  Enables Mitsubishi Power to engage more closely with customers to deliver unique clean energy solutions and integrated service offerings more efficiently
DUISBURG (March 1, 2022) – Mitsubishi Power, the power solutions brand of Mitsubishi Heavy Industries, is strengthening its presence in the Nordic region with the establishment of a new office in Gothenburg, Sweden as of 1 February 2022. The company has also appointed industry veteran and power systems expert Michael Hoven to head, lead and develop the region.
These steps reinforce Mitsubishi Power's commitment to serve customers' ambitious goals to become fossil-free and carbon-negative with solutions that provide reliable heat and power while reducing emissions. Mitsubishi Power's wide-ranging portfolio of technologies and services provide an excellent fit to support these goals.
Carlos Gonzalez Peton, CEO of Mitsubishi Power Europe, Ltd, further emphasizes Mitsubishi Power's intent to support the Nordic region in the energy transition, saying, "Our aim is to accelerate the power industry's shift to decarbonization by expanding our mandate beyond traditional power generation, to help create sustainable, climate-positive cities. With some of the best engineering minds and industry-leading solutions, we are well-positioned to support and accelerate the Nordic region's energy transition ambition, with solutions that can be extended to the current infrastructure, as well as new technologies that will realize the region's clean power ambitions."
"The Nordics have taken an early lead in the energy transition race. With a heavy focus on renewable power and great system flexibility, the region will play a pivotal role in wider European net-zero ambitions. I am excited to be part of an engineering and tech giant that will help re-shape the region's energy transition dialogue," says Michael Hoven.
The Sweden office will enable customers to access Mitsubishi Power's expertise and its complete array of integrated service offerings. "Having established our branch office in Sweden, we will be able to serve our customers better and respond to their needs more swiftly, flexibly and efficiently. At the same time, we can support our on-going projects to secure best-in-class results for our customers," says Andreas Rupp, Head of Sales at Business Unit Service.
Mitsubishi Power recently announced a contract with Stockholm Exergi, the largest local district heating, cooling, and electricity provider, to modernize the combined heat and power (CHP) plant - Kraftvärmeverk 1 (KVV1) at Värtaverket, Stockholm, and enable it to handle biofuels and reduce emissions.
In addition to a strong service and plant optimization portfolio, Mitsubishi Power provides green energy technology solutions such as fuel switch and heat pump systems, battery energy storage and hydrogen solutions, to help customers achieve their commitment towards carbon neutrality.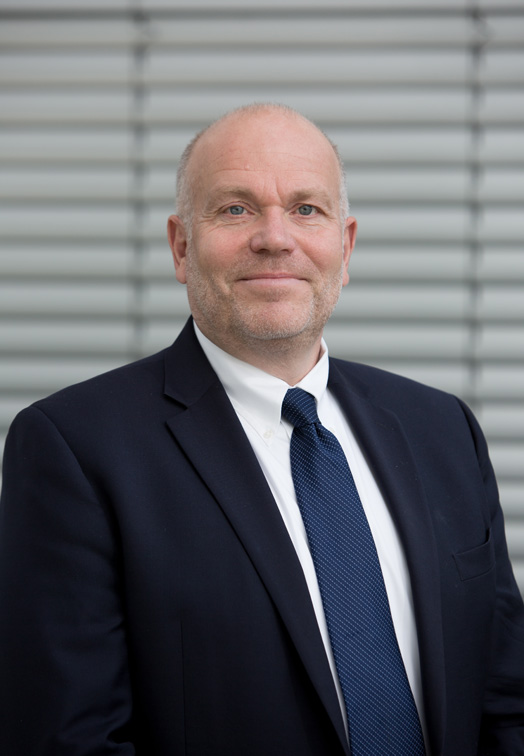 To learn more about our offering in the Nordic region, please contact:
Michael Hoven
Regional Manager Northern Europe
Mitsubishi Power Europe GmbH
Sweden Branch
Mobil SE: +46 70 5675 079
E-Mail: [email protected]
###
About Mitsubishi Power in Europe, the Middle East and Africa
Mitsubishi Power Europe, Ltd. is a leading provider and innovator of technology and solutions for the energy sector, who with its predecessor companies have had a presence in the region since 1908. Today, there are more than 1,000 employees across Europe, the Middle East and Africa, with centers of excellence in Germany, the United Kingdom, Saudi Arabia and the United Arab Emirates, in addition to customer support capabilities in countries across the region. Mitsubishi Power designs, manufactures and maintains equipment and systems that drive decarbonization and ensures the delivery of reliable power. Among its solutions are a wide range of gas turbines, including hydrogen-fueled gas turbines and solid-oxide fuel cells (SOFCs), and an experienced services business with an extensive reach across the entire region. Committed to providing exemplary service and working with customers, Mitsubishi Power's TOMONI™ intelligent solutions leverages advanced analytics, adaptive control technology, artificial intelligence and machine learning to make power plants smarter, lowering emissions, increasing flexibility and supporting decarbonization. Mitsubishi Power is a power solutions brand of Mitsubishi Heavy Industries, Ltd. (MHI), whose engineering and manufacturing businesses span energy, infrastructure, transport, aerospace and defense.
For more information, please visit: https://power.mhi.com/regions/emea/
PRESS CONTACT:
Claudia Wedemann
Mitsubishi Power Europe GmbH
Tel.: +49 203 8038 1368
Email: [email protected]
---