Mitsubishi Power Europe's advanced fuel switch solution enables cleaner energy for Südzucker AG, Europe's largest sugar producer
-    Coal-firing of the power production process at the Ochsenfurt sugar factory will end after the 2022/23 sugar campaign
-    Aim to reduce carbon emissions by using natural gas as bridging technology for Net Zero goals
-    Technology used enables conversion to 100% hydrogen in the long term
DUISBURG (April 4, 2022) – Mitsubishi Power Europe has signed a contract with Südzucker AG, the leading European sugar producer, to switch one of the Group's largest and most important sugar factories from coal to the use of natural gas as energy source. This modernization will result in lower carbon emissions during the sugar production process, and will also pave the way for the future, by enabling a conversion for the use of up to 100% hydrogen in the long term.
Mitsubishi Power's project scope for the power plant at the Ochsenfurt factory includes installing proven burner technology, associated peripherals and state-of-the-art equipment for control and regulation technology.
Sugar production is energy-intensive and requires heat generation on an industrial scale. The heat required, mainly in the form of steam, will be generated for the last time using coal as an energy source at the site during the following sugar campaign 2022/23.
The shift from coal with the advanced fuel switch technology from Mitsubishi Power will enable more efficient and environmentally-friendly sugar production at the factory. With Mitsubishi Power's industry-leading burner technology and associated peripherals, emission limits can be achieved which are significantly below the currently valid limits in accordance with the Federal Immission Control Act. The move will also cut down on costly and environmentally harmful transport of coal. The future-proof technology also enables conversion up to 100% hydrogen in the long-term, with minimum modifications to the existing facility. Another result of this innovative concept is that the power plant can be flexibly adjusted to varying operating requirements, increasing production reliability.
Located amid the vineyards along the river Main, the 7-decade old Ochsenfurt facility is among Germany's largest sugar factories. It makes a significant contribution to market availability with an annual production capacity of up to 320,000 tons.
Andreas Rupp, Head of Sales Business Unit Service, Mitsubishi Power Europe says, "This project is a great opportunity for us to partner with Europe's leading sugar producer to achieve sustainable power generation. By using natural gas as a bridging technology today for reaching Net Zero targets in the future, the power plant at the Ochsenfurt factory will have lower CO2 emissions in production. Over the past year, we have actively engaged with several key utilities and industry players in the region to accelerate the transition to lower-carbon alternatives. Modernizing older power plants by enabling fuel flexibility and fuel conversion is a practical and important step in this direction."
"At Südzucker, we are aligning our actions with sustainability and responsible resource use. We aim to reduce greenhouse gas emissions in our production processes by further improving energy efficiency and changing the fuel mix. By engaging Mitsubishi Power's cutting-edge technological expertise in fuel switch solutions, we are taking a significant step in attaining our sustainability ambition towards Planet, People and Nutrition", says Dr Matthias Schüttenhelm, Plant Manager Ochsenfurt, Südzucker AG.
By accelerating the shift to decarbonization and driving the potential of hydrogen, this landmark project keenly aligns with Mitsubishi Power's vision of a carbon-free society and MHI Group's commitment to the MISSION NET ZERO 2040 goal.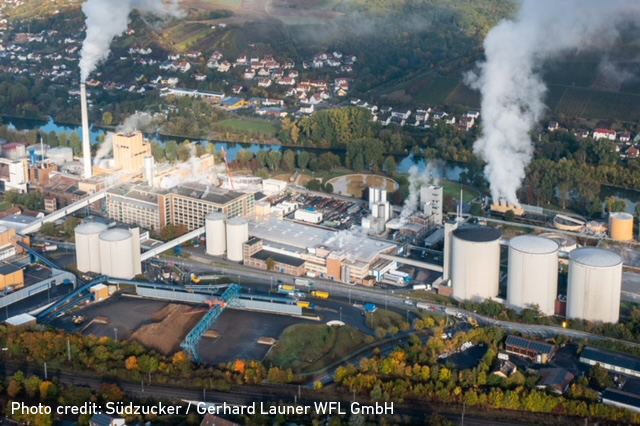 ###
About Mitsubishi Power in Europe, the Middle East and Africa
Mitsubishi Power Europe, Ltd. is a leading provider and innovator of technology and solutions for the energy sector, who with its predecessor companies have had a presence in the region since 1908. Today, there are more than 1,000 employees across Europe, the Middle East and Africa, with centers of excellence in Germany, the United Kingdom, Saudi Arabia and the United Arab Emirates, in addition to customer support capabilities in countries across the region. Mitsubishi Power designs, manufactures and maintains equipment and systems that drive decarbonization and ensures the delivery of reliable power. Among its solutions are a wide range of gas turbines, including hydrogen-fueled gas turbines and solid-oxide fuel cells (SOFCs), and an experienced services business with an extensive reach across the entire region. Committed to providing exemplary service and working with customers, Mitsubishi Power's TOMONI™ intelligent solutions leverages advanced analytics, adaptive control technology, artificial intelligence and machine learning to make power plants smarter, lowering emissions, increasing flexibility and supporting decarbonization. Mitsubishi Power is a power solutions brand of Mitsubishi Heavy Industries, Ltd. (MHI), whose engineering and manufacturing businesses span energy, infrastructure, transport, aerospace and defense.
For more information, please visit: https://power.mhi.com/regions/emea/
PRESS CONTACT:
Claudia Wedemann
Mitsubishi Power Europe GmbH
Tel.: +49 203 8038 1368
Email: [email protected]
---