Advanced integrated system covers from basic planning to validation & commissioning
By implementing advanced technology for FA and control systems design, we are able to manufacture products for ships and thermal power plants quickly and accurately. Improved reliability and shorter commission time are achieved by conducting tests with simulations.
BASIC PLANNING
For various FA systems for ships and thermal power plants, basic planning such as system configuration and HMI are done based on customers' specification.
DETAIL DESIGN
HW and SW will be detail-designed. Control circuit will be precisely designed by adopting high operability/security logics (original tool).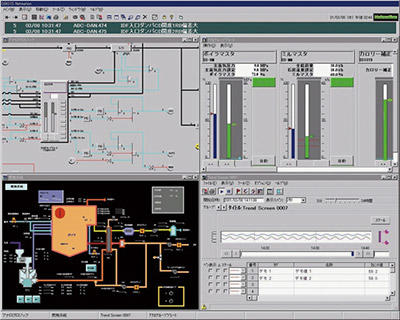 SOFTWARE DEVELOPMENT
Our Software development includes; Data logger for thermal power plants, Man Machine Interface Application Software, DCS Application Software for ships, other variety of control execution software, control & administration system application software development, Remote monitoring system with web technology.
HARDWARE MANUFACTURE
We offer high quality & performance products manufactured by our integrated production system; Control panel, Monitor panel, Desk type Operation board and Electric board.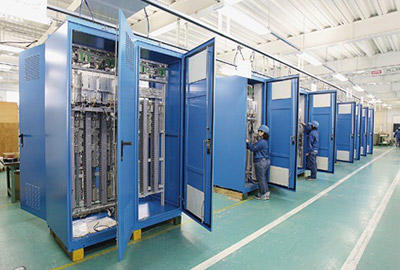 VALIDATION & COMMISSIONING
Many different types of validations can be performed with simulators, which simulate static & dynamic characteristics.
Control system validation for thermal power plants will be performed by various types of simulations whilst focusing on static and dynamic characteristics of plant. Both shorter commissioning time and improvement in reliable operation will be achieved by various simulations. Also, operator trainings are available on request. We have many experiences in commissioning of control systems.