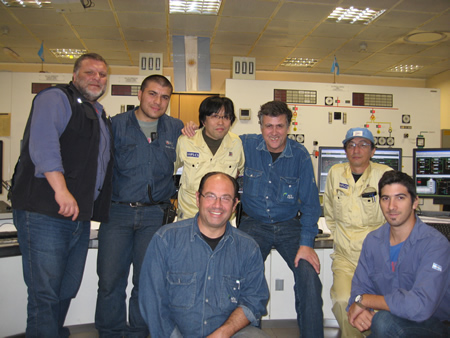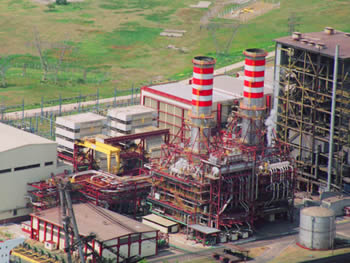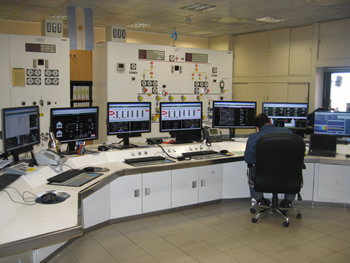 In 2012, we signed a contract with "AES (*) Argentina Generacion, S.A." to replace the deteriorated control system at Paraná Power Station in Argentina, and we have successfully completed the whole steps of project in May 2015.
(*) The AES Corporation is a global power company that provides reliable, affordable energy in 18 countries across four continents with 35GW generating capacity
As the Customer smile of the above photo might talk, it is our great honor to introduce, the Parana Power Station General Manager, Mr. Paponi has highly evaluated our performance.
-Quote -
"We would like to thank you for the excellent work conducted during the replacement of our control system at AES Paraná. It was a very complex project that required a thorough planning, a precise execution and the provision of state of the art and high quality materials.
Once more Mitsubishi has shown the excellent service that offers to their users."
-Unquote-
Paraná Power Station has been an arterial power plant of 845 MW since its operation start 2001, which consists of 2 gas turbine and 1 steam turbine (2 on 1 GTCC).
Each of two gas turbines inspections took about one month. The steam turbine one was similar. These three were performed at different timing.
The Customer requirement was to execute the replacement of the control system within the programmed maintenance schedule without adding extra time to the inspection period and without adding new shutdowns. To satisfy this requirement, we have developed a new method of upgrading control systems with three phases. We proposed this before the contract and have implemented this method.
The Customer's engineers extraordinary cooperation as well as their knowledge and expertise have helped us bring to complete this 3 years project without problems.
We thoroughly designed the site work procedure and were able to complete the project in shorter span of site work, by replacing the internal electronic components, while reusing the existing terminal block without unwiring the cables at site.
We will continue providing the high level after-sales and maintenance services, so that our customer can operate the DIASYS Netmation system reliably and satisfactorily.
By applying the same upgrade method, we completed the control system upgrade project in 2014 at the Mystic Power Generating Station (2 on 1 GTCC/691MW x 2 blocks) in USA. As another news in our homepage mentions, Gresik Power Generation in Indonesia (3 on 1 GTCC/526 MW x 3 blocks) is on its half way to complete its control system upgrade.
---