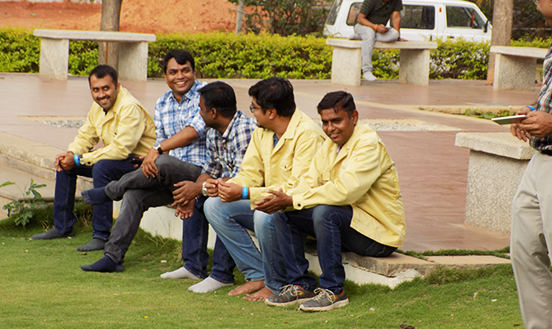 Mitsubishi Power India Private Limited., a wholly owned subsidiary of Mitsubishi Power Japan, is based at Bangalore India. At Mitsubishi Power India, we work with the world's most talented engineers, designers and thought leaders, to shape the future of Power Engineering. We provide some of the world's best Power Engineering, Procurement & Construction solutions for our renowned clients across the world reveling in technological excellence of every product we commission. While the industry landscape is changing, we pioneer & lead the market in newer technology solutions in the field of thermal power generation systems and environmental technology.
Growth is the DNA of Mitsubishi Power India, which is fueled by numerous learning avenues that enable us to harness the latest technology for delivering business capability to our clients. We thrive on innovating, thinking big and team work promoting better customer experience. We believe that if we create an exceptional culture with an exceptional purpose, we can meet our ambitious goals. Explore our career opportunities and find out how you can make a difference.
Diversity is the key to challenge ourselves and boost creativity within our teams. We welcome the right talent from all backgrounds, cultures and upbringings. Mitsubishi Power India makes a positive impact not only for our employees but also their families and our community.