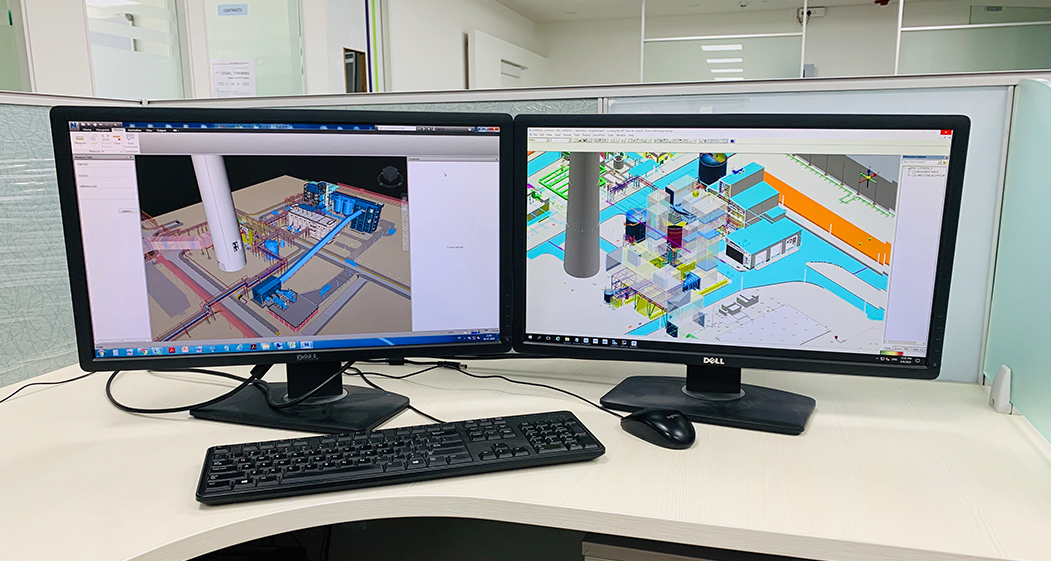 Mitsubishi Power India Engineering Centre located in Bengaluru plays a vital role in providing cost effective engineering solutions, from conceptual planning to commissioning or Steam Power Projects, Combined cycle Power Projects, Geothermal Power Projects and Air Quality Control System projects.
Our highly competent engineering team, backed by a diverse blend of cultural, educational and power plant backgrounds, contributes for EPC projects in India and supports MHPS for international projects by actively collaborating with MHPS regional teams across the globe.
Our engineering team strives to achieve excellence in engineering design by adopting an integrated design approach, focusing on value engineering, continual improvement, core competencies gained through decades of specialised high-skill engineering experience and leveraging the collective expertise of Mitsubishi Power Japan and other offices.
Engineering team uses state-of-the-art design infrastructure and in-house technical expertise for smooth execution of projects. Based on comprehensive strength in engineering, our team offers exceptional value to the Customers, while adhering to the highest safety and quality standards.
Our team offers deep expertise across all project engineering domains, with discipline engineers specialising in the following areas:
Plant Engineering
Plant Layout and Piping Engineering
Auxiliary Equipment Engineering
Civil & Structural Engineering
Electrical Engineering
Instrumentation and Control Systems Engineering
Our engineering team can delivery technical capabilities including the following