Water Treatment & Sludge Treatment
Water treatment systems of Mitsubishi Heavy Industries Power Environmental Solutions are contributing to the following fields!
We have been continuously working on the improvement of the water source and environment since 1968.
Now, at present, we are exerting ourselves for reduction of load on the environment with our resource-saving and energy-saving water treatment systems, and complying with diverse needs of customers.
Details of our businesses are as mentioned below.
Do not hesitate to contact us if you have any problems or requests regarding installation/retrofitting, deterioration of existing facilities, or after-sale service.
1.New plant installation/Retrofitting (for reinforcement of functions)
Processing-Water Treatment
Drinking water/industrial water production system
Deionizer
Ultrapure Water System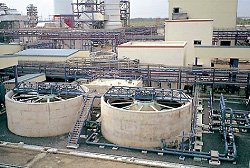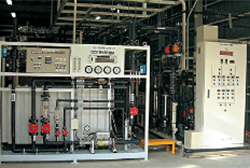 Wastewater Treatment
Physical/Chemical treatment
Biological treatment (Organic treatment/Nitriding)
Membrane bioreactor treatment, Carrier treatment, etc.
High-functional treatment

・Super High-Speed Pressure Floatation Equipment
・Super High-Speed Coagulating Sedimentation Equipment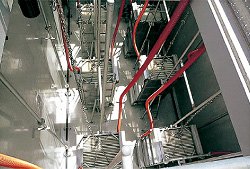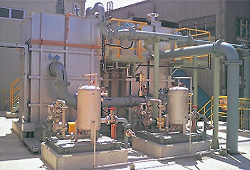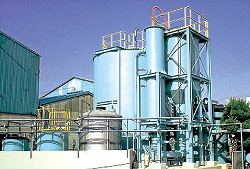 Plant controlling system(DCS)
2.Assistance in designing, construction, test run
Environmental assessment, Plant site planning
Designing of processing water/wastewater plants for domestic chemical (basic/detailed)
Designing of processing water/wastewater treatment facilities for foreign export as well as power generation and chemical plants (basic/detailed)
Installation construction at local site, and planning and S/V for test run (at home and abroad)
3.Repair and after-sale service
Diagnosis of service life and performance of existing facility components, as well as retrofitting/repair work.
Diagnosis and retrofitting of over-aged facilities.
Retrofitting of piping, lining, painting, etc. of the existing facilities.
Repair/retrofitting of electric/instrument devices on the whole, including boards/plates, electric devices, measuring instruments.
4. Maintenance
Technical assistance in regular maintenance, regular inspection, and check for the existing processing water/wastewater treatment facilities.

・Analysis of water quality and diagnosis of performance
・Replenishment of chemicals
・Calibration/adjustment of measuring instruments

Operation/maintenance management of the facilities
Diagnosis of performance of anthracite, sand, activated carbon, etc. as well as replacement
Diagnosis of performance of ion-exchange resin as well as replacement work.
5.Sales of chemicals
Sales of water treatment chemicals (precipitators, micro-molecular precipitator, neutralizers, and others on the wholes)