TEPCO and MHPS Sign Basic Business Partnership Agreement for Higher Efficiency Thermal Power Plants -- First Alliance between Japanese Power Company and Plant Manufacturer to Support Thermal Power Plant Operations --
TEPCO Fuel & Power, Inc.
Mitsubishi Hitachi Power Systems, Ltd.
TEPCO Fuel & Power, Inc. ("TEPCO FP") and Mitsubishi Hitachi Power Systems, Ltd. ("MHPS") today announced they have signed a basic agreement to jointly develop new business to improve efficiency for domestic and overseas thermal power plants. The business partnership will provide combined package offerings of Operation & Maintenance (O&M) solutions and thermal equipment service solutions. This alliance between a utility TEPCO FP and a plant manufacturer MHPS marks the pioneer launch, first of its kind in Japan.
The partnership aims to deliver new customer value of advanced thermal plant operations by combining TEPCO FP's O&M know-how and MHPS's design, manufacturing and construction expertise. The initiative will focus to provide its services to all thermal power stations including gas turbines, steam turbines and boilers. The business will deliver end-to-end solutions improving plant availability and efficiency, and reducing fuel expenses and maintenance costs by utilizing advanced remote monitoring leveraging latest technologies of Internet of Things (IoT) and Artificial Intelligence (AI).
The two companies will install trial remote monitoring devices in Pagbilao (Note) thermal power station, operated by TeaM Energy Corporation (Note) in the Philippines. It will launch the new service offerings such as data analytics of plant operational data, improvement of operational methodology and advice of equipment upgrades for thermal power plant operators in South East Asia, Japan and rest of the world.
Toshihiro Sano, President and CEO of TEPCO FP commented, "I hope to offer the best of Japanese O&M services, which are of the highest quality in the world. We will build a new type of partnership that combines manufacturer and user to accomplish such target."
Takato Nishizawa, President and CEO of MHPS stated, "Moving forward, as we work closely together with TEPCO FP, I hope to partner with customers to create services that are of true benefit to them. These services are based on combining the latest AI and IoT technology with the knowledge that we have developed over many years in the design, manufacture and EPC of thermal power plant."
Pagbilao thermal power station was built in the south of Luzon Island in the Philippines by TeaM Energy Corporation, a company jointly operated by Marubeni and JERA. Output 375 megawatt x 2 units, fuel: coal, operation commenced in June 1996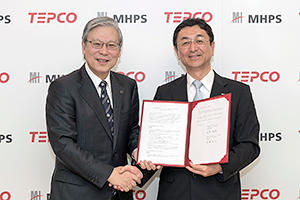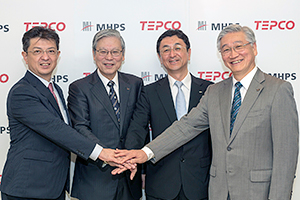 Signing Ceremony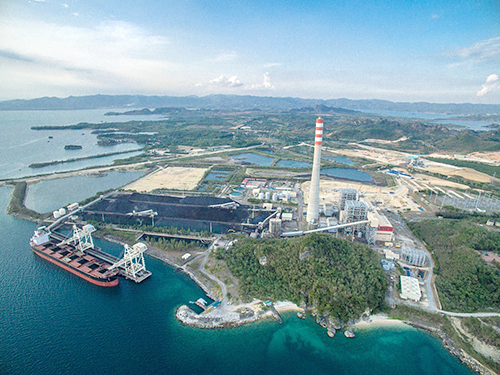 ---