Making Electricity from Exhaust Gases for the Decarbonization of China's Steel Industry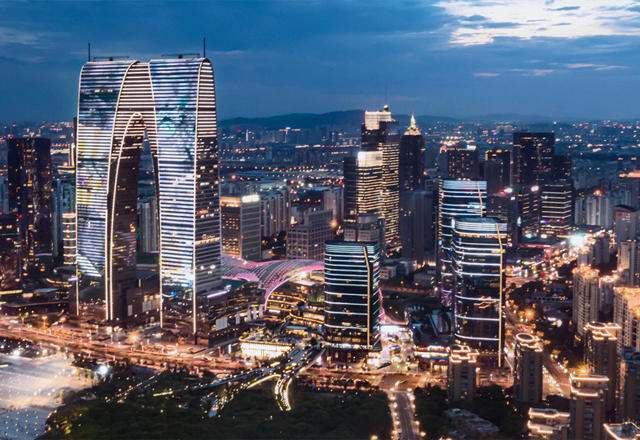 2021-06-25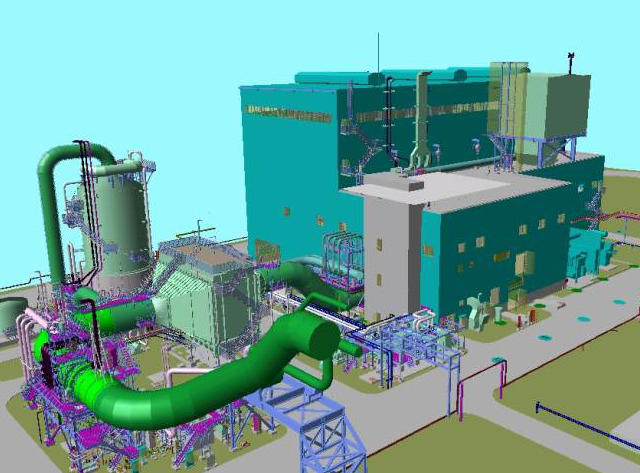 GTCC (BFG-fired)
 

Client
Jiangsu Shagang Group
Total Output
180 MW
Country / Region
China (Jiangsu Province)
Main Product
M701SDAX gas turbine
Timeline
Ordered in 2021, Begins operation in 2023
Overview
---
Suzhou, China, Evolved from a Tourist City to a High-Tech City
Suzhou in Jiangsu Province is located approximately 100 kilometers northwest of Shanghai. Suzhou has long been known for its canals and the romantic cityscapes of its old town. It has been praised as the "Venice of the East." In 1994, the Suzhou Industrial Park was established as a zone for development in cooperation with Singapore, inviting companies such as Samsung Electronics from South Korea, Siemens from Germany, and Philips from the Netherlands. With world-class companies that have established production and export bases for their products, Suzhou has developed many cutting-edge projects to become a sustainable high-tech city. As a result, it is now called "a city of the near-future."

In 2020, while the whole world was negatively affected by the COVID-19 pandemic, China quickly reversed the economic trend, recording the highest growth rate of +2.3%, the highest among countries with GDPs of more than $1 trillion. (Note1) Suzhou's growth rate even exceeded that of the country, at +3.4%, ranking sixth among cities in China. (Note2)

1

JETRO (Jan. 2021) "China's real GDP growth rate in 2020 is 2.3%, driven by exports and investment" (https://www.jetro.go.jp/biznews/2021/01/e64a1ecf01af7904.html)

2

第一財経 (Mar. 2021) "十强地级市:苏州一骑绝尘,五城过万亿" (https://www.yicai.com/news/100989791.html)
Growing Demand for Steel and Decarbonization
The steel industry is one of the drivers of economic growth in China and Suzhou. Steel is an essential material that is used in large quantities in our contemporary world. With the growing economic development of emerging countries, the amount of world's crude steel production has more than doubled in the past 20 years, from 900 million tons in 2000 to 1.9 billion tons in 2020. (Note3) The importance of steel is expected to remain unchanged in the future. At the same time, steel production is a major source of CO2 emissions. This is because the process of steelmaking involves a porous material called coke. In addition to steelmaking, the production of coke also generates a large amount of heat and consumes a large amount of electricity, which leads to a huge amount of CO2 emissions. In fact, manufacturing accounts for 18% of global CO2 emissions by industry sector, and the steel industry is the largest emitter of CO2 in this category. (Note4)

As of 2020, Chinese companies reached a 56% share of the world's crude steel production, and seven of the world's top ten steel manufacturers are Chinese. (Note5) President Xi Jinping attended the United Nations General Assembly in September 2020 and announced that China intends to have its CO2 emissions peak by 2030 with aims to achieve carbon neutrality by 2060. The Chinese steel industry has also been working to reduce overproduction and to improve the production methods to reduce CO2 emissions, moving toward updating 80% of its production facilities by 2025. (Note6)

3

Shotaro Kumagai (2021) "The Future of Asia's Steel Industry as the Transition to a Decarbonized Society Looms," Japan Research Institute, Limited. Pacific Rim Business Information, 2021 Vol.21, No.83. (https://www.jri.co.jp/MediaLibrary/file/report/rim/pdf/12969.pdf)

4

Same as Note 3.

5

Same as Note 3.

6

Japan Chamber of Commerce in China (June 2021) "White Paper on China's Economy and Japanese Enterprises" (https://www.jpcic-sh.org/uploads/mail_attachment/1623920896.pdf)
World's Top Blast Furnace Gas-fired GTCC Meeting Demand to Protect Environment
Suzhou is home to the Jiangsu Shagang Group, a leading Chinese steelmaker with the world's fourth largest production of crude steel (in 2020). Mitsubishi Power received an order in June 2021 for a 180 MW class gas turbine combined cycle (GTCC) power plant fired by blast furnace gas (BFG). The plant is scheduled to start operations in 2023.
In the process of manufacturing steel, large quantities of gases such as coke oven gas (COG), blast furnace gas (BFG), and Linz-Donawitz converter gas (LDG) are emitted. These gases are collectively referred to as "by-product gases." The efforts to make effective use of the by-product gases from steel plants by developing high-efficiency, large-capacity GTCC technology began more than half a century ago. However, there have been many issues to solve for the development as by-product gases have less calories than natural gas (about one-tenth), low gas pressure, low combustibility, and high levels of impurities during combustion.
Mitsubishi Power has continued to improve GTCC technology in response to requests from customers in Japan and overseas. In the 1980s, we established our own BFG-fired GTCC plant by developing a dedicated combustor and other technologies. Today, we are the world's top producer of BFG-fired GTCC plants with more than 60% share of the market. For the Jiangsu Shagang Group, we have delivered a total of four BFG-fired GTCC plants (50 MW class) since 2006 when operations at the first plant began. The trust we have earned with results over the years and high technological capabilities have led to this new order. Mitsubishi Power has delivered the total of 74 BFG-fired gas turbines and other lowcalorie gas-fired gas turbines to steel plants and other facilities in Europe and Asia. The combined output has reached 8,662 MW, and cumulative operating time was more than 4.54 million hours in October 2021.
Example of Product Outcomes
---
Effective Use of Exhaust Gas as Energy toward Environmentally Friendly Steel Plants
In the past, by-product gases were released into the atmosphere or used as fuel for boilers to produce steam used by turbines for power generation. However, as mentioned above, by-product gases have less calories, so plant efficiency has been low, and CO2 emissions have been substantial. The introduction of the BFG-fired GTCC plants has made it possible to reduce emissions of by-product gases into the atmosphere, resulting significant reduction of CO2 emissions. In addition, power generation using by-product gases is thermally efficient, and it can greatly increase power generation end output. It has also been confirmed that nitrogen oxide emissions can be reduced at both the gas turbine outlet and the stack inlet.
Solutions
---
Takasago Machinery Works, the World's Only Site that Conducts R&D, Design, Manufacturing, and Demonstration Tests for Gas Turbines
Takasago Machinery Works

A BFG-fired GTCC plant consists of a gas turbine, heat recovery boiler, steam turbine, generator, gas compressor, and a variety of auxiliary equipment. Mitsubishi Power manufactures the main component, the M701SDAX gas turbine, at Takasago Machinery Works (Takasago in Hyogo Prefecture, Japan) and supplies other auxiliary equipment. Takasago Machinery Works has more than half a century of experience in the production of turbines. It especially excels at producing high-performance gas turbines that have achieved the highest thermal efficiency in the industry. Our R&D and design processes are carried out utilizing the world's most advanced technologies. We manufacture our products in our facilities and conduct demonstration tests on-site in the world's largest turbine testing facility. We do all this to ensure high quality and high reliability of our products. The steam turbine and generator for this project in Suzhou will be provided by Dongfang Electric Group, a Chinese manufacturer of heavy electric machinery with which we have a cooperative relationship.
Team Testimonials
---
Contributing to CO2 Reduction in the Steel Industry with Innovative Technologies and Solutions
Manager, Asia Group 2, Overseas Sales Dept.
Energy Transition & Power Division, Energy Domain,
Mitsubishi Heavy Industries, Ltd.

Ryo Tanaka

In the midst of the global movement to reduce environmental impact, the steel industry has been urged to reduce CO2 emissions. BFG-fired GTCC plants, which utilize by-product gases with high efficiency, not only reduce environmental impact, but they also make a significant contribution to the effective use of energy. We keep leading the way in this field by providing solutions using BFG-fired GTCC plants to contribute to the effective use of energy and the reduction of environmental impact. We are committed to solving challenges in our global society and the development of a sustainable decarbonized world.