Breakthrough Energy Solution for Rapidly Growing Jakarta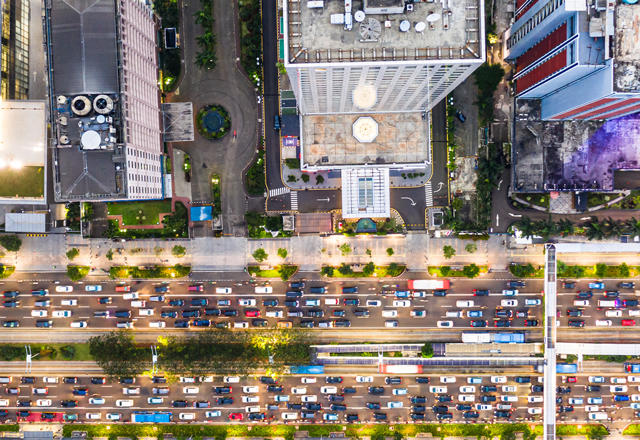 2021-10-28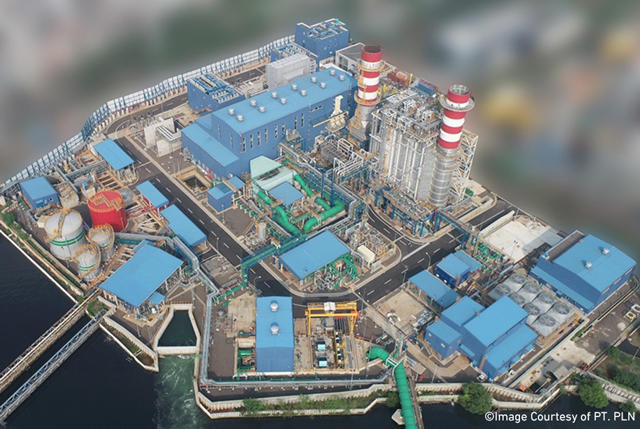 GTCC
 

Client
PT. PLN (Persero)
Power Plant
Muara Karang Power Plant
Total Output
500 MW
Country / Region
Indonesia (Jakarta Special District)
Main Products / Services
M701F gas turbines, LTSA
Timeline
2016 Order received, 2021 Start of operations
Overview
---
ASEAN's Largest Megacity Transforming Wisely
Indonesia is a huge and diverse nation consisting of more than 13,000 islands of various sizes and has the world's fourth largest population of approximately 270 million people. (Note1) With a GDP growth rate of around 5% and a high proportion of workers in their 20s and 30s, it is one of the most dynamic countries in the world today. Jakarta, the capital of Indonesia, is a megacity that keeps growing and changing. As the population has become more concentrated in the city, the underdeveloped transportation infrastructure and power supply have become big challenges. To ease these problems, various urban reforms are underway that include the opening of MRT (Mass Rapid Transit), the country's first subway, in 2019.

The city is also a part of the "100 Smart City Plan" promoted by the government of Indonesia. The initiative aims to create 100 smart cities by 2045 through the use of IT in administration, infrastructure, education, healthcare, and other areas. The goals of the project include reducing economic disparities and protecting the environment in urban areas. Indonesia, which had been known for its bustling Southeast Asian atmosphere, is now advancing to become a smarter and cleaner country.

1

Statistics Bureau of the Ministry of Internal Affairs and Communications, "World Statistics" 2021 (https://population.un.org/wpp/)
Shift to Natural Gas at the Center of New Energy Policy
Economic development comes with environmental and energy issues that can't be ignored. Indonesia is regarded as the largest energy consumer among ASEAN countries and ranks 13th in the world in consumption of primary energy. (Note2) The country is also highly dependent on coal-fired thermal power plants, making the reduction of greenhouse gas emissions a pressing issue.

In response, the government of Indonesia has set a goal to reduce greenhouse gas emissions by 29% by 2030 and reach net-zero emissions by 2060. To achieve this goal, the government has decided to move away from dependence on oil and diesel by utilizing natural gas, which will significantly reduce CO2 emissions. The construction of new coal-fired power plants after 2030 has also been prohibited. Further, the country is planning to gradually increase the ratio of energy from renewable sources including the utilization of geothermal energy as Indonesia has the world's second-largest geothermal potential after the United States.

2

From BP statistics (https://www.globalnote.jp/post-3231.html)
New GTCC System for a Major Power Plant That Support the Capital's Infrastructure
In 2016, Mitsubishi Power received an order from PT. PLN (Persero), a state-owned power company in Indonesia, for a natural gas-fired gas turbine combined cycle (GTCC) power generation system for the Muara Karang Power Plant. This power plant, located about 10 km northwest of Jakarta, is important as it supplies electricity to the capital city, which is experiencing rapid growth in demand. The new GTCC system is part of the 35 GW power supply development project, a major initiative by the government to support the infrastructure of the capital city, which includes urban transportation systems such as the MRT and LRT (Light Rail Transit). After the contract was signed, construction began in 2019 and was completed in June 2021, and commercial operations began.
Outcomes
---
The Most Efficient Power Generation System in Indonesia Stabilizing Electricity Supply While Reducing CO2 Emissions
The GTCC system for this project was completed adjacent to the existing facility and has the highest performance level in Indonesia. GTCC is a power generation system that combines the use of a gas turbine and a steam turbine. After generating electricity using a gas turbine, the hightemperature exhaust gas that would have been released into the atmosphere is collected for heat recovery. It is then introduced into a heat recovery steam generator. Steam is generated through heat exchange, and additional electricity is generated using a steam turbine. By generating electricity twice, we achieve high efficiency in power generation and reduce emissions of carbon dioxide (CO2), nitrogen oxides (NOx) and sulfur oxides (SOx).

Mitsubishi Power has built a close relationship with Indonesia over the more than 50 years since 1971 when our first steam turbine was shipped to Indonesia. Since then, the total power generation capacity of the facilities that Mitsubishi Power has delivered in Indonesia has reached 12 GW. We have a strong track record in the installation of M701F gas turbines, starting with two units at the Cilegon GTCC Power Plant in 2006. We have also delivered two units each to the Muara Karang Power Plant in 2011, to the Tanjung Priok Power Plant in 2012, and to the "Jawa-2 Project" in 2018. Mitsubishi Power has the largest share of market for large gas turbines in Indonesia, including GTCC power generation systems. (Note3) The trust we have developed over a long time was one of the factors that led to the latest order. We will continue promote the decarbonization and the production of more sustainable energy by supporting the stabilization of the power supply and the efficiency improvement of power generation in the West Java region, centering around Jakarta.
Solutions
---
Delivering a Month Ahead of the Schedule, Despite the Challenges from the COVID-19 Pandemic
M701F gas turbine shipping ceremony in 2019

For this project, Mitsubishi Power supplied a M701F gas turbine and a steam turbine, which are the main components of the GTCC power generation system, as well as a complete set of ancillary equipment. The generator was manufactured by Mitsubishi Electric Corporation. PT. Wijaya Karya (Persero) Tbk. (WIKA) carried out the construction and installation. This large-scale construction project involved about 1,350 people, including construction workers. From Mitsubishi Power, a total of about 60 people, consisting mainly of Japanese and local employees, participated in the project. Despite the restrictive working conditions that came about with the spread of COVID-19, work on the project progressed smoothly and was completed more than a month ahead of schedule. We have been supporting the maintenance and management of the commercial operation of the GTCC power system through remote monitoring and on-site supervision by our engineers.
Client and Team Testimonials
---
Executive Vice President of
Java, Madura, Bali, Maluku, Papua, Nusa Tenggara Construction Division

Mrs. Ratnasari Sjamsuddin

This power plant is an important plant that supplies electricity to important facilities in the metropolitan area. We, PLN, genuinely appreciate the good performance of Mitsubishi Power and its contribution to starting commercial operation one month earlier than originally scheduled despite various obstacles such as COVID-19.
President of PT. Mitsubishi Power Indonesia

Kazuki Ishikura

In Indonesia, it is important to prioritize solutions for environmental issues alongside infrastructure and economic development. This has resulted in a growing need for stable and environmentally friendly power generation. Mitsubishi Power is committed to supporting this growing need in Indonesia with our gas turbine technology that can significantly reduce CO2 emissions when compared with conventional coalfired power plants, while ensuring stable and sustainable power generation.