Mitsubishi Power has a comprehensive lineup of steam turbines, with the flexibility to customize each turbine according to the needs of its customers. Our many years of R&D coupled with our rich manufacturing experience ensure that we deliver high performance and highly reliable steam turbines to our customers.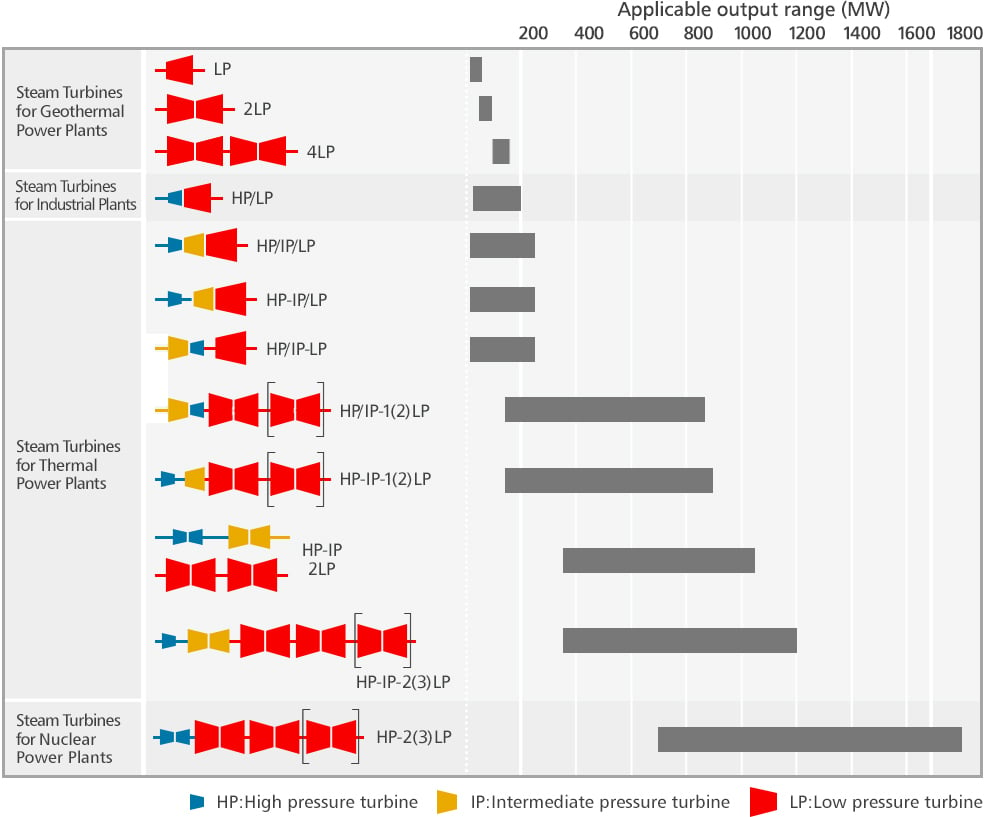 Application in GTCC Power Plants
Our steam turbines have the flexibility to be designed for various plant requirements such as daily start and stop (DSS) operations in GTCC power plants, quick plant start-up, process steam extraction, and extraction steam for district heating.
In addition, we also have experience in installing a clutch between the steam turbine and generator in a C-G-S *1 power train to remove the need for cooling steam during plant start-up, thus allowing the reduction of auxiliary boiler capacity and improvement in ease of plant operation.
C-G-S power train: Gas turbine (C) - Generator (G) - Steam turbine (S) in single shaft arrangement.