Uzbekistan's Natural Gas Power Generation Reborn with State-of-the-Art Facilities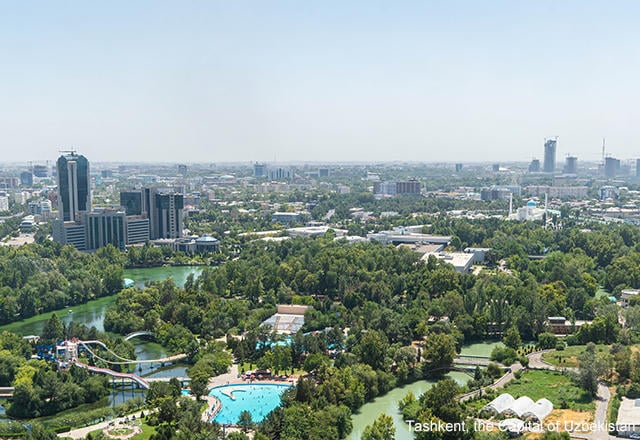 2021-04-14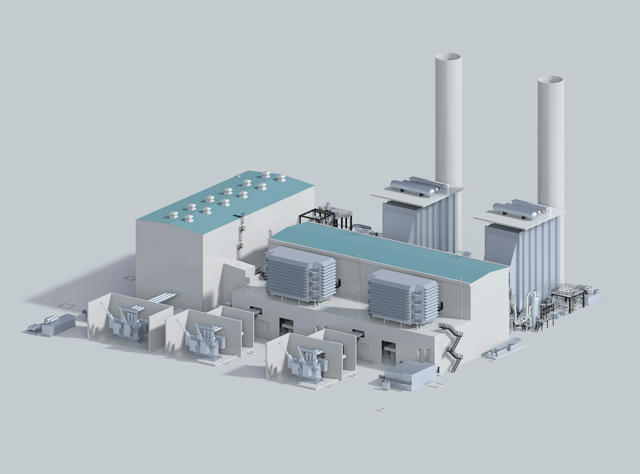 GTCC
 

Project Owner
ACWA Power
Power Plant
Sirdarya Combined Cycle Gas Turbine Power Plant
Total Output
1,500 MW
Country / Region
Republic of Uzbekistan (Sirdarya)
Main Products / Services
M701JAC gas turbines
Timeline
Order received in February in 2021
Overview
---
One of Central Asia's Key Cities Keeps Fascinating Travelers
Uzbekistan is located in the interior of Central Asia and has flourished as a strategic point along the Silk Road and a melting pot of diverse cultures. The exotic beauty of Samarkand, a city with 2,500 years of history, isparticularly impressive. Even today, the city is considered an oasis. Samarkand is called the "Blue City" because of its blue mosques and clear blue sky. The city attracts a large number of tourists from around the world. Uzbekistan was part of the former Soviet Union, and cotton cultivation, which began in the Soviet era, is still the country's major industry. In addition, the country's mining industry, which includes gold and uranium, and natural gas industry are also strong. The government is aiming to restructure the country's economy, shifting away from heavy reliance on these primary industries. The country's economy is expected to grow further.
Power Demand Increasing Rapidly
While Aging Infrastructure Is Reaching Its Limit
With abundant natural gas resources, but without much oil or coal productions, approximately 73% of the energy used in Uzbekistan comes from natural gas. However, the country's demand for electricity continues to increase along with industrialization and population growth. Meanwhile, the power supply infrastructure, built in the Soviet era, has been rapidly deteriorating in recent years. Thus, maintaining a stable supply of electricity has become a pressing issue.

In response, the government of Uzbekistan implemented a new policy in 2019 to actively introduce renewable energy and energy-efficient power generation, while also setting medium-term energy efficiency and conservation targets as well as creating government subsidies to promote renewable and more sustainable energy projects. In 2020, the government announced three power generation projects with ACWA Power, a fastgrowing developer in Saudi Arabia. With investments of US$2.5 billion, a 1,500 MW-class natural gas-fired gas turbine combined cycle (GTCC) power plant will be built in Sirdarya, and there are also plans to upgrade two wind power plants in Bukhara and Navoi.
State-of-the-Art Gas Turbines Improve Efficiency in Natural Gas Power Generation
In 2021, Mitsubishi Power received an order for two M701JAC gas turbines that will be the core of the GTCC power plant in Sirdarya. Our highly efficient gas turbines will replace part of the outdated existing facilities in Sirdarya, helping to stabilize the power supply and reduce CO2 emissions.

Mitsubishi Power has signed an equipment supply contract with CGGC (China Gezhouba Group Co., Ltd.), the EPC (engineering, procurement, and construction) contractor on this project. The new plant is scheduled to start operations in 2023.
Outcomes
---
Curbing CO2 Emissions, Equivalent to 650,000 People
Mitsubishi Power's state-of-the-art M701JAC gas turbines inherited the technology of popular J series gas turbine with a steam-cooled combustor system but uses an air-cooled combustor system. The aircooled combustor system already has a proven track record in the "GAC" series and has an advantage as air-cooling can be done while maintaining high temperatures at the entrance of the turbine, so the combined cycle is more efficient and has better operability.

With these JAC gas turbines, Sirdarya can boost generation efficiency for the entire district. This change is expected to reduce CO2 emissions by 2.2 million tons per year, equivalent to the annual CO2 emissions produced by around 650,000 people in Uzbekistan (Note). Further, when operational, the new Sirdarya GTCC power plant will have the equivalent of 8% of the country's total power generation capacity and will help stabilize the supply of electricity.

Based on a World Bank Study (https://data.worldbank.org/indicator/EN.ATM.CO2E.PC?locations=UZ)
Solutions
---
Long-term Support for Safe Operation after Delivery of Gas Turbines
The owner of this project is ACWA Power. CGGC, which is based in Beijing, China, is the EPC contractor for engineering, procurement, and construction. The gas turbines will be manufactured at MHI's Takasago Machinery Works in Hyogo Prefecture. We will dispatch technical advisers to the site to support construction and commissioning. In addition, we also have established a 25-year long term service agreement (LTSA) to support reliable operation.
Team Testimonials
---
Deputy Manager, International Business Group 3,
Takasago Business Department, GTCC Business Division,
Energy Transition & Power Headquarters, Energy Systems,
Mitsubishi heavy Industries, Ltd.

Mohammod Ariful Islam Rana

"We have provided power generation equipment, such as gas turbines and steam turbines, to Navoi Power Plant No.1 and No.2, Talimarjan Power Plant, Tashkent Combined Heat and Power Plant, and Turakurgan Thermal Power Plant in Uzbekistan. In addition to supplying equipment, we have been involved in the operation and maintenance of power plants and have been providing technical training for engineers. We will continue to maintain and develop a good relationship with Uzbekistan to contribute to stable and efficient operations for power generation for the country."