High-efficiency Fuel Cells Contributing to Energy Revolution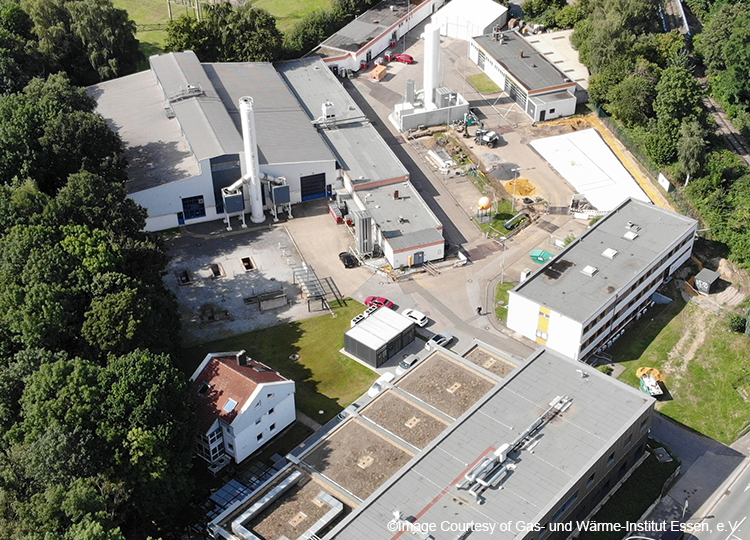 2020-10-29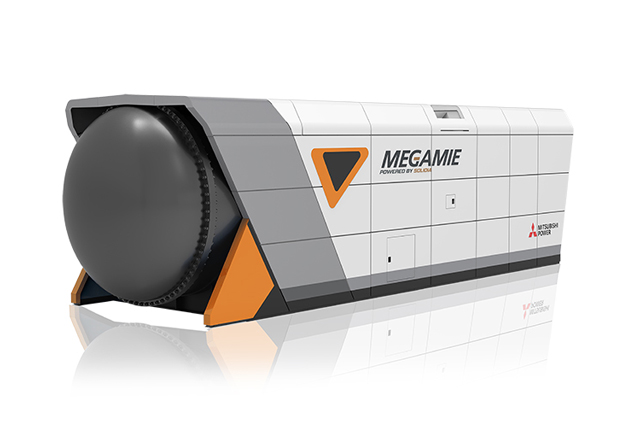 Fuel cells
 

Client
Gas- und Wärme-Institut Essen, e.V. (GWI)
Output
210kW
Country / Region
Germany (City of Essen)
Product
SOFC (Solid Oxide Fuel cell)
Timeline
Begins operations in 2022
Overview
---
Essen, a City Transformed from an Industrial City into an Environmental City
The city of Essen is located in North Rhine-Westphalia in Western Germany. In the past, with its strong steel industry and backed by the abundant production of coal from the Ruhr coalfield, the city prospered as the center of the Ruhr industrial zone. The city had a population of about 750,000 in the 1960s. With changes in the industrial economy, the population has declined to around 580,000 by 2020. However, Essen is still the 10th largest city in Germany. Essen's coal mining-related structures have been registered as a UNESCO World Heritage Site, and tourism is thriving now. In addition, about 9.2% of the city's land area has been made into green areas such as parks. The city was recognized as a European Green Capital by the European Commission in 2017 and has gained reputation as a city that has achieved transformation from an industrial city into a beautiful area with abundant greenery. In 2020, Mitsubishi Power received an order to build Europe's first solid oxide fuel sell (SOFC) system, MEGAMIE, from the Gas and Heat Institute Essen (GWI: Gas- und Wärme-Institut Essen, e.V.) based in Essen. The initial preparatory work began in June 2021, and the foundation was laid in July 2021. Operations are scheduled to start in 2022.
"Energiewende," a National Project to Eliminate Fossil Fuels
Germany has been promoting an energy policy called "Energiewende" to move away from fossil fuels and nuclear power and switch to renewable energy sources. The goal is to increase the percentage of electricity generated from renewable sources to 80% by 2050. In fact, the ratio of power generation relying on coal fuel has already been steadily declining. By 2020, renewable energy accounted for about 45% of power generation, far exceeding the 24% of power generation from coal. (Note1)
In addition, there is a need for more localized sources of power and heat to support people's daily lives and industries in the region. However, renewable energy from solar power and wind power are easily affected by weather, and the amount of power generated cannot be controlled according to demand. There is a clear need for renewable energy that can generate stable power at night and on windless days. The SOFC system from Mitsubishi Power is expected to play an active role in meeting this demand.

1

Federal Statistical Office of Germany (DESTATIS) "Gross electricity production1 in Germany from 2019 to 2021" (https://www.destatis.de/EN/Themes/Economic-Sectors-Enterprises/Energy/Production/Tables/gross-electricity-production.html)
Hybrid Power Generation System, Highly Efficient and Hydrogen Ready
Fuel cells generate power directly from the reaction that takes place between hydrogen and oxygen from the air. In the electrolysis of water, the water is broken down into hydrogen and oxygen by passing electricity through it, but fuel cells work in the opposite way. Electricity is generated from the electrochemical reaction between hydrogen and oxygen. Mitsubishi Power has been working on the development of fuel cells for about 40 years, and has been providing commercial SOFC systems in Japan since 2017. By 2021, the company had delivered nine SOFC systems in Japan. This track record gave GWI the confidence to work with MHI. In addition, MEGAMIE combines a fuel cell with a micro gas turbine and can flexibly handle a variety of fuels, including natural gas, biogas, and hydrogen. The rated output for MEGAMIE is 210 kW, and the power generation efficiency is 53%-LHV, and the total efficiency including heat supply is 73%-LHV. After operations begin in 2022, GWI is planning to conduct on-site research on the operation of the hybrid SOFC system using different fuels, such as natural gas, biogas, and hydrogen, as well as hydrogen mixed with other gas. This project has been funded by the State of North Rhine-Westphalia and the European Regional Development Fund (ERDF).
Outcomes
---
The MEGAMIE Project Became a Milestone for Regional Energy!
The city of Essen, which once flourished from its coal industry, still houses the headquarters of many of Germany's energy companies and is regarded as the energy capital of Europe. As a public research institute, GWI has been working on the groundwork for innovative fuel cell systems. The MEGAMIE project became an important milestone for both GWI and the city of Essen. When the system starts its operations in 2022, the plant will have enough capacity to supply electricity and heat to either a large office building, a hospital or about 300 residential houses. As a decentralized power source independent of the existing power grid, it can flexibly respond to changing local energy policies.
Solutions
---
Europe's First SOFC System Will Be Manufactured in and Shipped from Japan
The main contractor for this project is Mitsubishi Power Europe GmbH, a European corporation based in Duisburg, Germany. Mitsubishi Power Europe GmbH has made an agreement with GWI for the entire process from design and procurement to installation. The main equipment for the SOFC will be manufactured at the Nagasaki Shipyard & Machinery Works in Japan and shipped to Germany. Some parts will be procured in Germany or from other countries in Europe.
Client and Team Testimonials
---
SOFC Contributes to Local Energy Transitions
GWI Scientific Director

Klaus Görner

"An energy system with a high proportion of renewable energies inevitably requires plants that can supply electricity and heat reliably, quickly and in an environmentally friendly manner when the sun is not shining and the wind is not blowing. With this hybrid plant, the GWI underlines its leading position in gas-based energy supply in the sectors of electricity and heat and makes an important contribution to the energy transition in the areas of CHP and sector coupling."
MHI's NEXT Energy Business Executive Vice President

Emmanouil Kakaras

"We are delighted to bring the unique SOFC system to European market. It confirms the growing demand for clean energy sources where Mitsubishi Power has vast expertise. Apart from SOFC, we are fully equipped with numerous state-of-the-art technologies and solutions which are contributing to a successful energy transition."