MHPS CEO Opens New Repair Facility and Announces Plans to Manufacture the World's Most Efficient and Reliable Gas Turbine in the Kingdom -- Advanced Technology Turbine will Help Drive Down the Cost of Electricity to Consumers --
Dammam, Kingdom of Saudi Arabia, 12 October 2017 – MHPS Saudi Arabia, Co., a subsidiary of Mitsubishi Hitachi Power Systems, Ltd. (MHPS) today opened its new Turbine Rotor Repair Facility in Dammam, and announced plans to manufacture its most advanced gas turbines in the kingdom, as part of a phased investment strategy in the Kingdom.
The opening ceremony for the new facility was held under the patronage of H.R.H. Prince Saud bin Nayef bin Abdulaziz Al Saud, Governor of the Eastern Province, was witnessed by over 100 guests to mark this significant milestone including:
・ His Royal Highness Prince Ahmed bin Fahd bin Salman bin Abdulaziz Al Saud, Deputy Governor of the Eastern Province;
・ His Excellency Dr. Saleh H. Alawaji, Deputy Minister of Energy, Industry, and Mineral Resources;
・ His Excellency Dr. Majid bin Abdullah Al Qassabi, Minister of Commerce and Investment;
・ Dr. Mohammed Y. Al Qahtani, Senior Vice President - Upstream of the Saudi Arabian Oil Company (Saudi Aramco);
・ Eng. Khalid Bin Abdulrahman Al-Tuaimi, Executive Vice President - Generation of the Saudi Electricity Company, and,
・ His Excellency Mr. Norihiro Okuda, Ambassador of Japan
MHPS also intends to use the new facility as a base for servicing of compressors and their turbines used in petroleum and chemical plants, etc. Specifically, starting in 2018 MHPS, in collaboration with Mitsubishi Heavy Industries Compressor Corporation (MCO), also a Group company of Mitsubishi Heavy Industries, Ltd. (MHI), will handle maintenance and inspection of compressors and turbines delivered to Saudi Arabia by MCO.
This latest investment is a further step in the long term plans of MHPS for Saudi Arabia which has already achieved over 900 per cent growth in its staffing since first coming to the country 5 years ago.
Mr Kenji Ando, MHPS President and Chief Executive Officer commented that:
"Saudi Arabia is a key element in our overall strategic vision and is vital to our ability to achieve our goals and objectives. MHPS has strategically committed its long-term support and investment in the Kingdom by enhancing MHPS Saudi Arabia, Co."
"One of our goals has been to combine the best Saudi talent with our know-how and technological leadership which ensures we on the path of continuing and sustained success. I am delighted that our workforce in the Kingdom consists of 50 per cent of Saudi nationals which also aligns with Vision 2030 which we are pleased to support The company is also is meeting its IKTVA goals and commitments.
As an advocate of Vision 2030, MHPS is currently exploring measures to support and nurture Saudi youth. MHPS views this as a crucial step and of value to Saudi Arabia's future ambitions by contributing to ensuring the future generation of engineers are provided the best opportunities in the Kingdom. MHPS is in discussions to team up with the finest engineering universities in the Kingdom to work together in creating the finest world class talent.
One of the central values of MHPS is the integration of technologies, human resources, and society, which create a powerful synergy for maintaining its leadership in the global market.
Further, in the near future, our board will be presented with several options for new investment opportunities in the kingdom, among them is the establishment of a new advanced manufacturing and technology center for the production of the most efficient and reliable GT in the world, the M501JAC.
MHPS's new JAC gas turbine has unprecedented statistics, 99.5% reliability while approaching 65% efficiency. In a combined cycle one-on-one configuration, it produces 600 megawatts of power in 60Hz while reducing carbon emissions by nearly 70%. When it becomes operational in the Kingdom, it will have the lowest cost of electricity.
Today, MHPS is the number one global leader in Advanced Class Gas Turbine Technology with over 42,000 MWs on order or in operation. No competitor can match this record.
As a global-leading company in thermal-power and environmental technologies, MHPS handle technology development to the provision of products, systems and solutions that will contribute to enriched lifestyles for people around the world and the creation of a safe and secure global environment.
1

Mitsubishi Hitachi Power Systems, Ltd. (MHPS) was formed on February 1 2014, integrating the thermal power generation systems businesses of Mitsubishi Heavy Industries, Ltd. (MHI) and Hitachi, Ltd. in a quest to further enhance their social response capabilities in all respects. These include the technological strength to create new products of outstanding quality and reliability, the comprehensive strength in engineering to oversee projects in regions across the globe, and finelyhoned sales and after-sale servicing capabilities. MHPS aims to come out a winner in global competition and achieve a solid position as a world leader in thermal power generation systems and environmental technologies.

2

For more information, please visit www.mhps.com.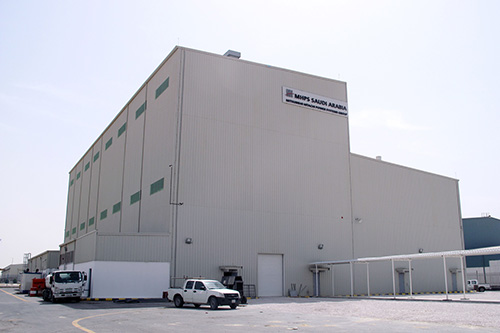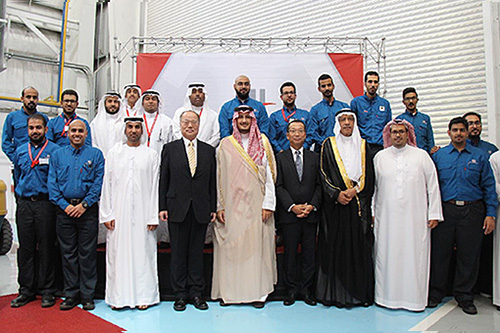 ---