MHPS Ships Two Gas Turbines for 880 MW Class Indonesian GTCC Power Generation System -- Further Strengthens 50-Year Relationship with Indonesian Electricity Sector --
YOKOHAMA, JAPAN (October 31, 2017) – Mitsubishi Hitachi Power Systems, Ltd. (MHPS) has shipped the second M701F gas turbines ordered by PT.PLN(Persero), Indonesia's state owned electricity company. The turbines will be the core components for an 880 MW natural-gas-fired gas turbine combined cycle (GTCC) facility that PLN is constructing on Jawa Island on the premises of Tanjung Priok Power Plant, known as the "Jawa-2 Project." The gas turbines will begin commercial operation in 2018.
A ceremony was held at MHPS's facility in Takasago, marking the shipment and MHPS's history providing steam turbines for the Indonesian market since 1971. The company has maintained close relations with Indonesia for almost 50 years, and helped to develop the country's electricity supply. The ceremony reaffirmed this history, with pledges to further strengthen the cooperative relationship in future.
Attendees at the ceremony included Director W.S. Haryanto, who oversees the West Jawa region including the Jawa-2 Project for PLN. From MHPS, Managing Executive Officer, Masao Ishikawa, and Executive Officer, Katsuya Nakamura, attended.
In November 2016, MHPS started a full turnkey contract with Mitsubishi Corporation and local construction and engineering firm Wasa Mitra Engineering for the GTCC power generation equipment. Civil engineering work and construction work are underway in Tanjung Priok, a port city 10 km northeast of the center of the capital Jakarta. In addition to the two gas turbines, MHPS will supply two exhaust heat recovery boilers, one steam turbine, and other supplementary equipment.
MHPS delivered two M701F gas turbines to the Cilegon Power Plant in 2005, as Indonesia's first introduction of the F-type gas turbine. Since then, MHPS has supplied two M701F gas turbines to the Muara Karang Power Plant in 2008, and two turbines to the Tanjung Priok Power Plant in 2010. Further, in 2016 MHPS received an order for a GTCC power generation system with one M701F gas turbine as the core component of a full turnkey contract for the Muara Karang Power Plant. All of these orders have and will contributed to the expansion of the Jawa-Bali power network, which is the most important network in PLN's national power supply equipment plan.
MHPS presently holds the highest share in the Indonesian market for large-scale gas turbines, including in GTCC power generation systems. Through its gas turbine technology, the company will continue to contribute to global economic development and the pursuit of a sustainable society through the spread of high-efficiency thermal power generation facilities.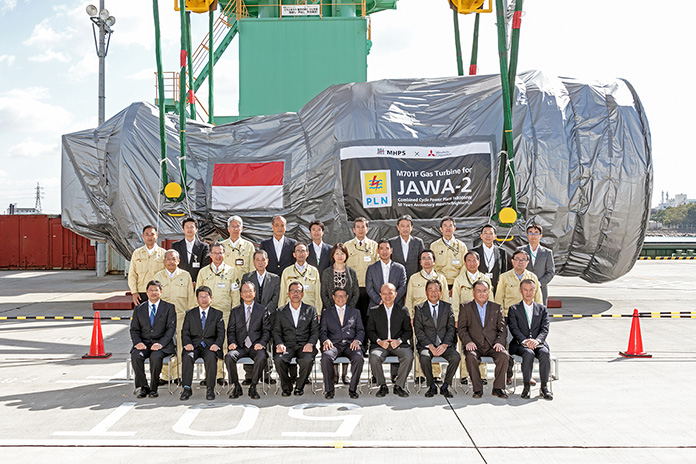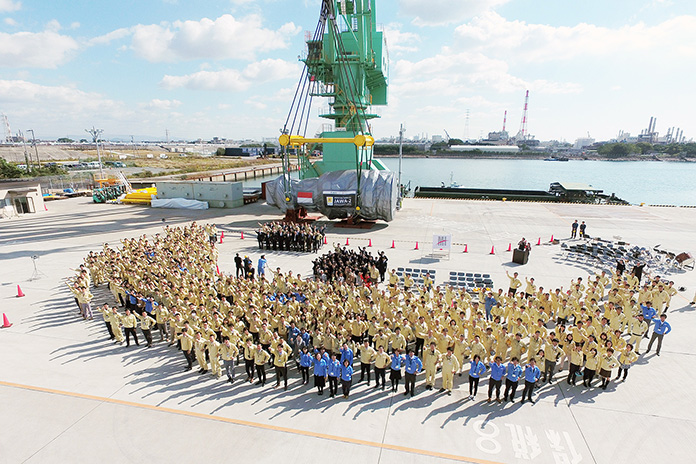 ---