MHPS Completes Upgrade Work on Natural-Gas-Fired GTCC Power Plant Operated by Daigas Group -- Upgrade Achieves Improvements in Power Generation Efficiency and Start-up Flexibility --
・ Original gas turbine replaced by heavy-duty H-100 model
・ First unit assembled at Takasago Works after PMI-based reorganization
YOKOHAMA, JAPAN (June 12, 2018) - Mitsubishi Hitachi Power Systems, Ltd. (MHPS) has completed replacement of a gas turbine at the Torishima Energy Center, a gas turbine combined cycle (GTCC) thermal power plant located in the bay area of Osaka operated by Gas and Power Co., Ltd., an Daigas Group company. Operation of the new power plant with a rated generation capacity of 140.5 megawatts (MW) is already underway.
The Torishima Energy Center is a natural-gas-fired GTCC power plant that went into operation in April 2002. MHPS was responsible for its equipment supply and construction. The recently completed upgrade work consisted of replacing the original M501DA gas turbine with an H-100 unit, while retaining operation of the original steam turbine. The retrofitting work has resulted in enhanced power generation efficiency and greater start-up flexibility.
The H-100 is a heavy-duty 2-shaft gas turbine in the 100MW class that delivers flexible, quick-response operation and high reliability, combined with low maintenance needs. Users also appreciate the H-100's fast start-up time and moderate space requirements.
The newly delivered H-100 gas turbine is the first unit assembled at the Takasago Works. Production of the H-100 was shifted here from the Hitachi Works as part of MHPS' reorganization of its domestic manufacturing bases in line with ongoing business integration. This achievement demonstrates the steady progress being accomplished in pursuing post-merger integration (PMI).
MHPS is in a position of strength from its ability to provide total solutions in power generation. For thermal power plants, the Company offers a full range of products: from high-efficiency, large-capacity generation systems to energy-saving systems utilizing small and medium-size gas turbines. Going forward, while responding precisely to the diverse needs of the market, MHPS will continue to contribute to achieving stable power supplies and reducing environmental loads.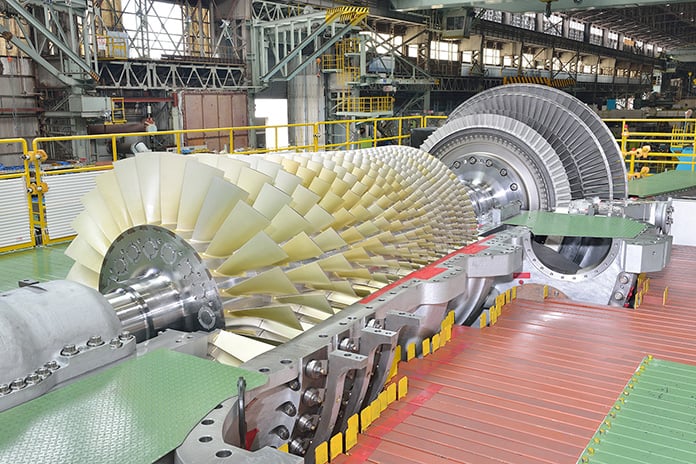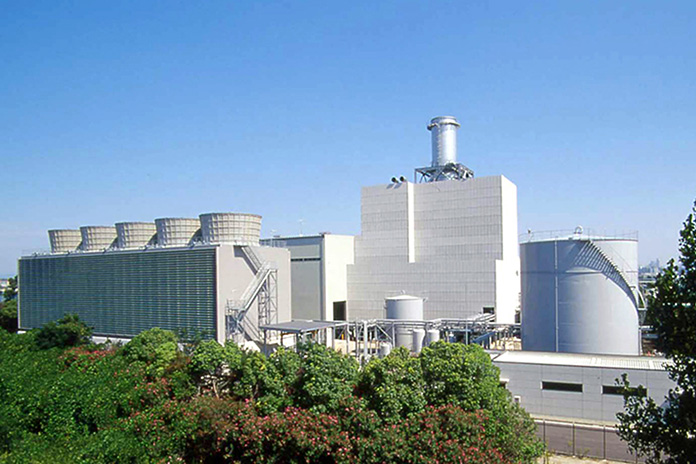 ---