MHPS Ships Coal Gasification Furnace Pressure Containers to Nakoso IGCC Power GK -- For 540 MW IGCC Project in Iwaki, Fukushima --
・ First unit produced at new coal gasification furnace plant completed in June 2017
・ First shipment of pressure container, core equipment of coal gasification furnace slated to go into operation in Iwaki in September 2020
・ Commemorative ceremony held at Nagasaki Works
YOKOHAMA, JAPAN (June 22, 2018) - Today Mitsubishi Hitachi Power Systems, Ltd. (MHPS) commenced shipment of components of a coal gasification furnace that will serve as the core of the 540 megawatt (MW) Nakoso IGCC (integrated coal gasification combined cycle) plant under construction by Nakoso IGCC Power GK(Note) in Iwaki, Fukushima. The components are the first of their kind produced at MHPS' new coal gasification furnace plant at Nagasaki Works. The gasification unit and auxiliary equipment will also be shipped going forward.
A ceremony was held at the Nagasaki Works to commemorate the maiden shipment with Yoshiyuki Wakabayashi, Executive Vice President, and Shiro Ishise, Senior Vice President, MHPS in attendance.
Coal gasification furnaces consist of two basic components together enabling the efficient gasification of coal: a gasification unit capable of withstanding high temperatures and a pressure container to maintain high pressure levels. Today's shipment contains the pressure container; the gasification unit and auxiliary equipment will be shipped when ready. MHPS completed construction of its new coal gasification furnace plant at its Nagasaki Works and began manufacture there in June 2017. To produce gasification units that accommodate high temperatures and pressure levels, the production system utilizes welding and other technologies nurtured through the production of boilers for conventional coal-fired power generation systems, as well as proprietary technologies such as automated welding machines and ICT systems.
In an IGCC system, coal is gasified in a gasification furnace and power is generated using a high-efficiency combined cycle system integrating gas and steam turbines. Compared to conventional coal-fired power generation systems, IGCC is a revolutionary system that delivers approximately 10-15% higher power generation efficiency and also helps reduce carbon dioxide (CO2) emissions. The Nakoso IGCC plant is a cutting-edge coal-fired power plant which will go into operation in September 2020, and will help drive the redevelopment of industrial infrastructure in Fukushima Prefecture, as it continues to recover from the 2011 earthquake and tsunami.
This project is also important for MHPS to promote the adoption of IGCC-a technology that offers the highest levels of efficiency-as a way of contributing to environmental conservation by advancing low-carbon energy.
Nakoso IGCC Power GK was established with capital from five partners: Mitsubishi Corporation Power, Ltd., Mitsubishi Heavy Industries, Ltd., Mitsubishi Electric Corporation, Tokyo Electric Power Company Holdings, Inc., and Joban Joint Power Co., Ltd.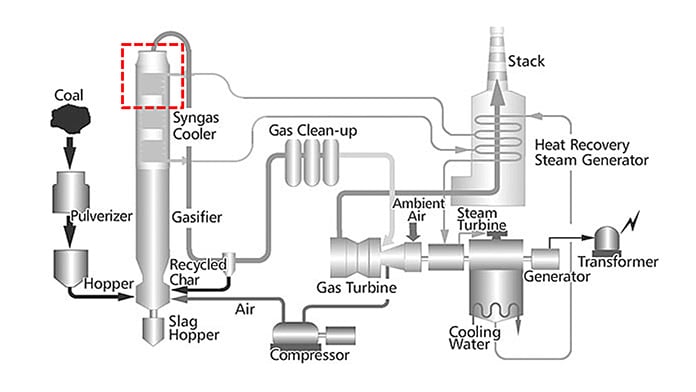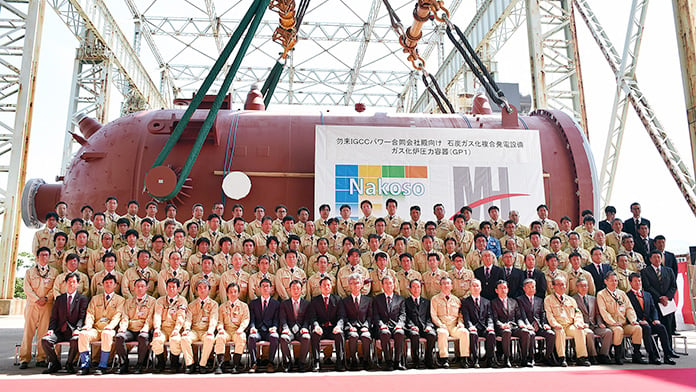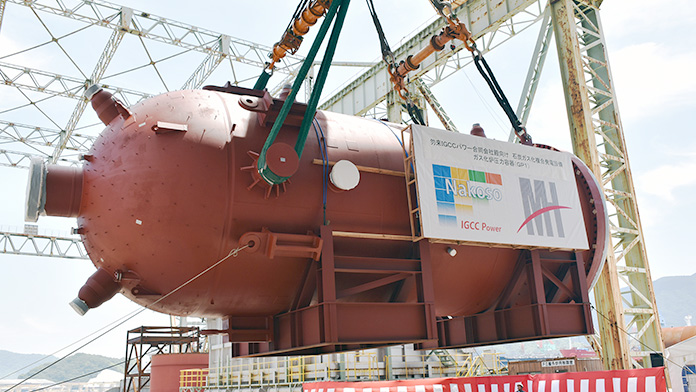 ---