MHPS Beats Original Estimates for Upgrading the H-100 Gas Turbine by 24 Days -- Retrofitting of the No. 4 Unit of the No. 2 Group Generator at the TEPCO Group's Futtsu Power Station --
・ Achieved by enhancing the transport efficiency for heavy items, and improving the procedures for trial operations
・ Quicker upgrade period will help increase partnership opportunities, and enhance the operating efficiency of existing power facilities
YOKOHAMA, JAPAN (August 6, 2018) - Mitsubishi Hitachi Power Systems, Ltd. (MHPS) beat original estimates by 24 days in upgrading the H-100 gas turbine. The expedited process was implemented during the retrofitting project for the No. 2 group power generating unit at the Futtsu Power Station, located in the bay area of Futtsu, Chiba Prefecture, and operated by TEPCO Fuel & Power, Inc. (TEPCO FP), which handles the thermal power generation and fuel business for the TEPCO Group.
In replacing a high-efficiency H-100 gas turbine with a rated output of 120MW class, MHPS focused on enhancing the transport efficiency of heavy items and refining overall procedures. While the installation period is typically 180 days, the project was completed 24 days earlier, in just 156 days. MHPS will leverage the success of this new process to increase sales of the H-100 series and enhance solutions to improve the operations rate of existing power generating facilities.
The No. 2 group unit is a gas turbine combined cycle (GTCC) generating facility, comprising of seven units with a rated output of 1,120MW (160MW x 7 units). The retrofitting of the group unit began in February 2016, with successive renewals of gas and steam turbines. The 24 day reduction in lead time was initiated to replace the No. 4 unit and completes the renewal work for five of the seven units. The renovation has significantly increased the power generating efficiency of the No. 4 unit, from 47.2% to 54.3%, and is expected to lower fuel costs by around ¥1.3 billion annually, and reduce CO2 emissions by around 60,000 tonnes.
Since starting the renewal of the initial unit, MHPS along with the cooperation of TEPCO FP, has employed various techniques to shorten lead times. Particularly successful were efforts to connect (modify) two overhead cranes in order to wholly suspend heavy items and revise testing requirements during test operations. Proficiency with new endeavors aided these efforts, and produced this highly effective result. It has been two and a half years since the renovation of the initial unit, which has operated stably for 12,000 hours, with over 250 start-ups and stops. Considering this high degree of stability and reliability, MHPS will extend the period between regular maintenance to further lower maintenance costs and complete remaining renewal work for two units in a short period.
The H-100 is a heavy-duty(Note) two-shaft gas turbine in the 120MW class, with world-leading capacity in a two-shaft system, that delivers flexible, quick-response operation. Users also appreciate the H-100's fast start-up time and moderate space requirements. The addition of shorter renovation time is expected to further enhance its market competitiveness.
MHPS is in a position of strength due to its ability to provide total solutions in power generation. The company offers a full range of products for thermal power plants, from high-efficiency, large-capacity generation systems, to energy-saving systems utilizing small and medium-size gas turbines. Going forward, while responding accurately to the diverse needs of the market, MHPS will continue to contribute to a stable power supply, promote low-carbon energy, and enhance conservation of the global environment.
Gas turbines designed to maintain a consistent output with continual operation over long periods, with simple and less frequent maintenance.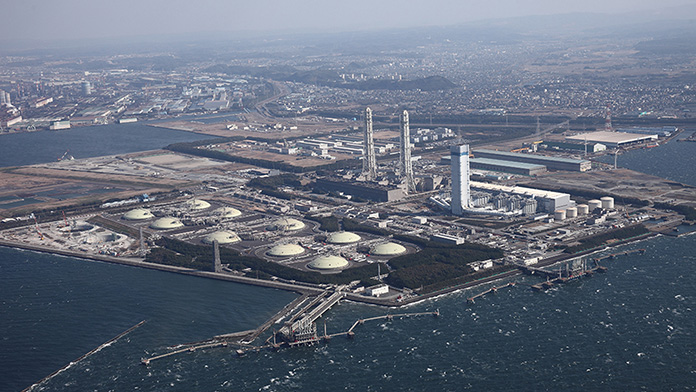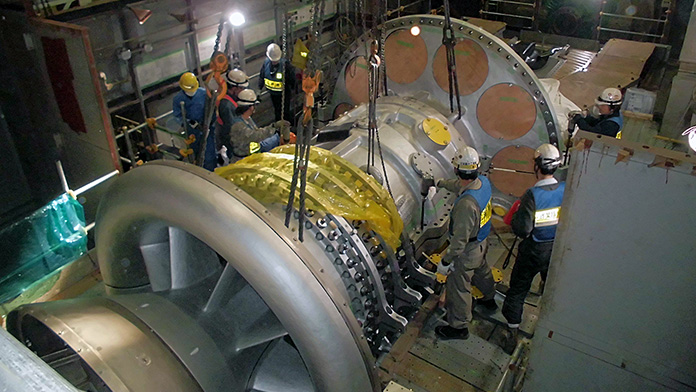 ---