Mitsubishi Hitachi Power Systems (MHPS) seeks to strengthen energy sector in Lebanon with its cutting-edge technology
・ Around 100 energy experts gather to discuss new technologies that will accelerate Lebanon's modernization into the second half of the century
Beirut, Lebanon, 19 June 2019: Highlighting its commitment to supporting the nation's ambitious growth plans and addressing its growing energy requirements, Mitsubishi Hitachi Power Systems (MHPS) showcased its cutting-edge technology for a strengthened energy sector in Lebanon.
Held under the patronage of the Ministry of Energy and Water of Lebanon, MHPS, a global leader in the field of thermal power generation systems and environmental technologies, today hosted its first MHPS Lebanon Energy Conference 2019 in Beirut. The event was attended by Raymond Ghajar, Advisor to the Ministry of Electricity and Water; Yoshitake Naraoka, on behalf of the Embassy of Japan to Lebanon, alongside 100 participants including government officials, industry experts, and others.
At the event, MHPS experts discussed the hurdles and as well as solid solutions to the electricity problem in Lebanon, that include insufficient power generation capacity, poor transmission and distribution infrastructure, high costs of supply to remote areas, and the affordability for electricity.
Khalid Salem, President MHPS MENA stated: "For any nation, access to uninterrupted energy remains critical to its progress and development. As a world-leading solution provider that includes equipment and services for the power generation market, MHPS have been developing cutting-edge innovative technologies to aid countries reach their full energy potential. We understand the market's unique requirements and are well-equipped to support this nation in its path to progress and full modernization."
"We believe there is great potential to strengthen the power sector in Lebanon, and our vision extends to more than just short-term solutions. MHPS is here today to further develop and enhance the country's power sector for the present and future generations," stated Yoshiyuki Wakabayashi, Executive Vice President, MHPS during the conference. "We bring with us the most advanced, efficient and reliable technology in the world along with financial support. Our position is simple; we are here for the long-term to be a reliable partner through the century."
MHPS MENA operates across the Middle East and North Africa and has supported the development of the region's power sector for more than 40 years. Today, more than 300 gas and steam turbines are installed all over the region. In 2018, MHPS led the world in market share for its advanced class gas turbine technology, similar technology being offered today in Lebanon.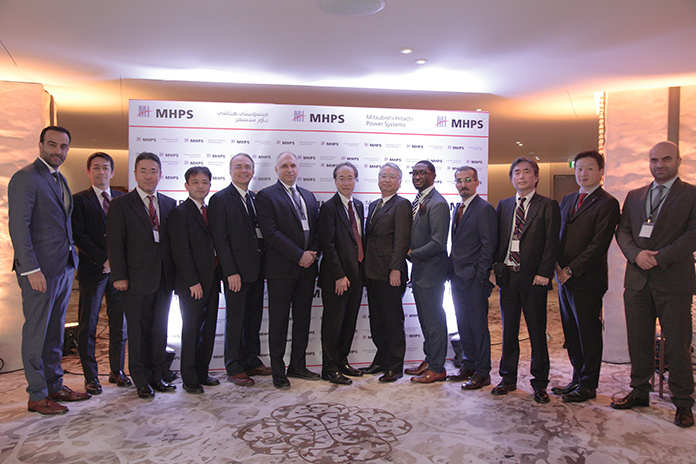 ---