MHPS to Participate in "74th Indonesia National Electricity Day Exhibition" in Jakarta -- Further Boosting Strong Ties Forged over Half a Century --
・ Company will showcase its GTCC, IGCC and other cutting-edge technologies
・ Contributing to stable power supplies in Indonesia long into the future
YOKOHAMA, JAPAN (October 3, 2019) - Mitsubishi Hitachi Power Systems, Ltd. (MHPS) will participate in the 74th Indonesia National Electricity Day Exhibition taking place in Jakarta, the nation's capital, from October 9 through 11. The exhibition, an annual event, is Indonesia's largest trade fair of the electric power industry. MHPS has forged close ties with Indonesia through provision of thermal power generation systems during roughly 50 years, and by participating in the industry exhibition the Company looks to strengthen this relationship further. Most importantly, it also aims to keep contributing to stable power supplies in Indonesia long into the future with its cutting-edge technology solutions.
The theme of this year's event, taking place at the Jakarta Convention Center, is "Facing the Challenges of Industry 4.0 Era of Electrical Power Technology." MHPS will be showcasing its cutting-edge technologies in thermal power-including its gas turbine combined cycle (GTCC) and integrated coal gasification combined cycle (IGCC) power solutions-as well as its high-performance flue-gas desulfurization and denitration technologies. It will also introduce the various advanced thermal power projects in Indonesia in which MHPS is participating.
MHPS has been active in the Indonesian market since 1971, when it delivered its first steam turbine to the country. In the near-half century since then, the Company has forged close ties with its Indonesian counterparts, with its facilities delivered to date accounting for a total power output capacity of approximately 12 gigawatts (GW). Meriting special notice is Indonesia's adoption of MHPS' M701F gas turbines. Starting with delivery of two units in 2006 to the Cilegon GTCC Power Plant, subsequent installations have been carried out at the Muara Karang Power Plant, the Tanjung Priok Power Plant, and most recently for the "Jawa-2 Project" in 2018. As a result, MHPS today holds the top share in Indonesia's market for large-scale gas turbines, including units for GTCC plants.
Going forward, MHPS will strive to further boost its presence within Indonesia's power market. Through expanded adoption of high-efficiency power generation equipment, the Company will promote a low-carbon energy society as its way of contributing to protection of the global environment.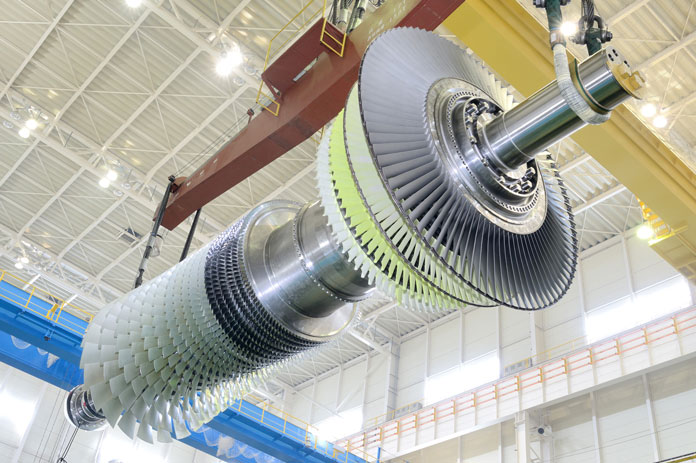 ---