MHPS Announces Its 2019 "Best Partner Awards"
・ Certificates presented to suppliers that made especially noteworthy contributions to MHPS' business operations in 2019
・ Five recipients: Kajima Corporation (Japan), HP VALVES (Netherlands), Himile (China), SUNG IL (South Korea), LIANG LIAN (Taiwan),
YOKOHAMA, JAPAN (January 14, 2020) – Mitsubishi Hitachi Power Systems, Ltd. (MHPS), a part of Mitsubishi Heavy Industries (MHI) Group, has presented certificates of appreciation to five companies that, among its many suppliers, made especially noteworthy contributions to its business operations during 2019.
The five companies receiving the 2019 "MHPS Best Partner Awards" were as follows:
■ Kajima Corporation (Tokyo, Japan)
Reason for award: Made revisions to construction work designs and methods according to value engineering(note) principles.
■ HP VALVES B.V. (Hengelo, Netherlands)
Reason for award: Expanded the scope of business for high pressure valves for several projects including first-time customers, and completed delivery while maintaining quality and deadlines.
■ HIMILE MECHANICAL SCIENCE AND TECHNOLOGY(SHANDONG) CO., LTD. (Shandong Province, China)
Reason for award: Ability to handle blanket orders for gas turbine components, including cast steel and castings as well as final machining and fitting of attachments, helping to strengthen MHPS' competitiveness.
■ SUNG IL CO., LTD. (Busan, South Korea)
Reason for award: Continued production of prefabricated piping processed at the factory and assembled on site, with stable quality over many years, helping to strengthen MHPS' competitiveness.
■ LIANG LIAN INDUSTRIES CO., LTD. (Kaohsiung, Taiwan)
Reason for award: For manufacturing a ship desulfurization scrubber (exhaust gas treatment system), conducted quality and delivery date management for the initial unit, and completed shipment on schedule.
Going forward, MHPS will continue to work closely with all business suppliers in an effort to promote ongoing improvements in quality, delivery speed, and cost in the areas of thermal power generation and environmental technologies, supporting improvement in customer services.
Value Engineering (VE) is a systematic method to maximize the value (cost effectiveness, satisfaction) of products and services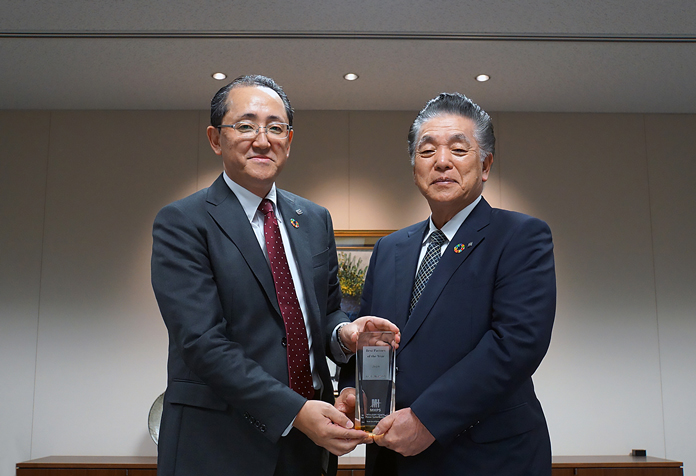 ---