MHPS participates in MEW Innovation Awards & Achievements Exhibition, and emphasizes its commitment to Kuwait's future energy needs.
As part of its commitment to Kuwait's power sector, MHPS participated in MEW's Innovation Excellence Award & Achievement Exhibition on February 13th in Kuwait City. MHPS, as a main partner in the event, showcased its long history in Kuwait's power and water sector, as well as its industry leading thermal power generation technologies, with its largest, most reliable and efficiency-record-setting portfolio of gas turbines.
MHPS also emphasized its suite of cleaner and smarter energy solutions, varying from hydrogen combustion turbines, to decentralized power solutions, such as SOFC, energy storage, as well as its state-of-the-art digitalization and automation platforms for power plants, known as MHPS-TOMONI®. In addition, MHPS highlighted its total power solutions capabilities, providing a full range of power technologies, project financing, power project implementation, from project feasibility to execution to commissioning, as well a full suite of lifecycle services, from long-term service agreements, to remote monitoring and diagnostics, to service life extensions.
"We are honored to be joining MEW today in recognizing its talent and celebrating its achievements. We take great pride in MHPS' long-track record of accomplishments with MEW, and we are always grateful to its distinguished leadership who have made it possible for us to have a successful and fruitful relationship with Kuwait for over 50 years." said Khalid Salem, president of MHPS MENA. "Today, intending to keep our tradition of providing best techno-commercial value to Kuwait, we present our world leading F-series and JAC technology as well as our extensive portfolio of power solutions to support NewKuwait vision with more efficient, more economical, cleaner, and smarter power", added Salem.
"From our early days in Kuwait, MHPS has proven to be a reliable partner to MEW. MHPS technologies are installed in many major power plants, including the 2.4GW Doha West, 2.4GW Sabiyya, the 2.4GW Az-Zour South B, and others, bringing MHPS' total installed capacity to about 8 GW, which represents about 45% of Kuwait's power supply," said Takahiro Yoneda, Technical Director of MHPS MENA. "More recently, we provided our best technologies and services, undertaking major plant rehabilitation and overhaul projects in plants like Sabiya and Doha West, improving output, and guaranteeing an extended lifetime at optimum performances and costs", continued Yoneda.
MHPS today supplies a majority share in Kuwait's installed power capacity, as well as powering major installations in the O&G industry in Kuwait (Mina Al-Ahmadi and Mina Abdullah refineries), and also supplies major equipment for Kuwait's desalination stations. MHPS aims to extend this success by furthering its collaboration in the country, and providing best-in-class technology enabling secure and optimum power for Kuwait's future power needs.
Mitsubishi Hitachi Power Systems, Ltd. (MHPS), headquartered in Yokohama, Japan, is a global leader in the field of power generation and environmental protection technologies. With a growing presence across the Middle East over the past 50 years, MHPS supplied over 300 gas and steam turbines in the region. MHPS continues to partner with regional leaders to modernize power generation and support local governments in achieving their visions of sustainable economies.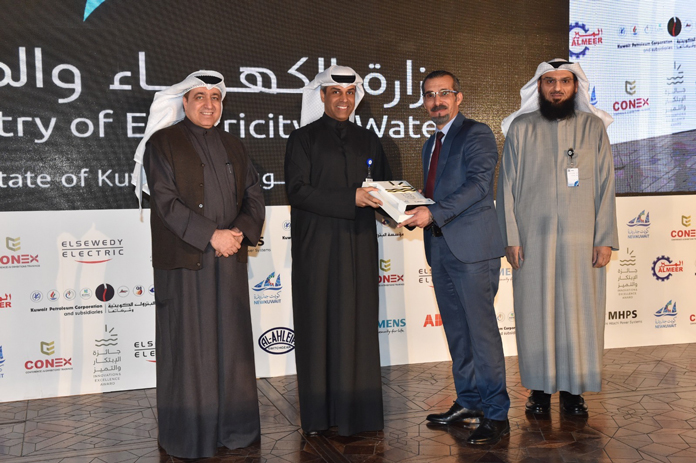 ---