Mitsubishi Hitachi Power Systems (MHPS) highlight its Saudi track record and localization achievements at IKTVA Forum, 2020 Riyadh/Dammam, Saudi Arabia, 23 February 2020
Mitsubishi Hitachi Power Systems ("MHPS"); a global power technology leader with worldwide operations and footprint participated in the IKTVA Forum 2020 hosted by Saudi Aramco on February 24th & February 25th and highlighted its track record and activities in Saudi Arabia. MHPS showcased achievements of their localization strategy in the Kingdom to date, as well as emphasized its upcoming milestones including the ambitious MHPS National Program for Saudi Arabia. Launched in 2019 by MHPS leadership in Japan, the national program aims to expand MHPS' presence and contribution in KSA, in line with both IKTVA and the Saudi Vision 2030.
Ken Kawai, MHPS Global President and CEO said: "MHPS has been a long-term power partner to Saudi Arabia since the 1970s. We have completed large-scale utility, IPP and industrial power projects with major power players and partners in the Kingdom like Jeddah South, Rabigh, and Qurrayah. With this track record in Saudi Arabia, the localization milestones we have achieved in the recent years, and the commitments we are making in alignment with vision 2030 and IKTVA, we look forward to continuing and expanding our 'investments' in Saudi Arabia as it pursues its inspiring and ambitious path of growth. We continuously strive to provide best-in-class power solutions to address the Kingdom's demand for energy, supporting Saudi's circular carbon economy and cleaner power strategies".
MHPS also highlighted their advanced power and environmental technologies optimized to provide "Total Power Solutions" to key power producers and consumers like Saudi Aramco. With the world's most efficient gas power portfolio, as well as advanced boiler technologies, MHPS has made a significant contribution to the Saudi Arabian utility and industrial power sector over the past decades, and is well-positioned to build on this success, providing the Kingdom and Saudi Aramco with an integrated power solutions portfolio, from EPC project execution, to cleaner and smarter technologies to aftersales services.
With Saudization as a key priority on MHPS' agenda and having achieved key milestones; Khaled Salem, CEO and President of MHPS in MENA said: "Our key priorities focus mainly on continuous development of our Saudi workforce so that we would have a local team of in-house expertise capable of driving our Saudi Arabian and regional activities. We have achieved a 51% Saudization rate and are set on accomplishing our target of 60% by 2023. We are deploying training and development programs structured as a mix of classroom and on-the-job training, both in Saudi Arabia and in Japan. Also, the internships we continuously offer, and university scholarships we plan to roll out, play an important role in contributing to the wider local workforce, and allow us to identify talents and attract them to our organization."
During IKTVA forum and reaffirming MHPS' status as a 'Key Strategic Supplier' to Saudi Aramco, the two firms signed a memorandum of understanding for collaboration in the future, achieving yet another MHPS milestone in the Kingdom.
MHPS plans to deploy various strategic initiatives in the Kingdom through their local teams, entities, and industrial facilities, as the overarching objective of MHPS National Program for Saudi Arabia - that capitalizes on their aggressive localization milestones achieved over the past 5 years, and lays out the plan for future investments.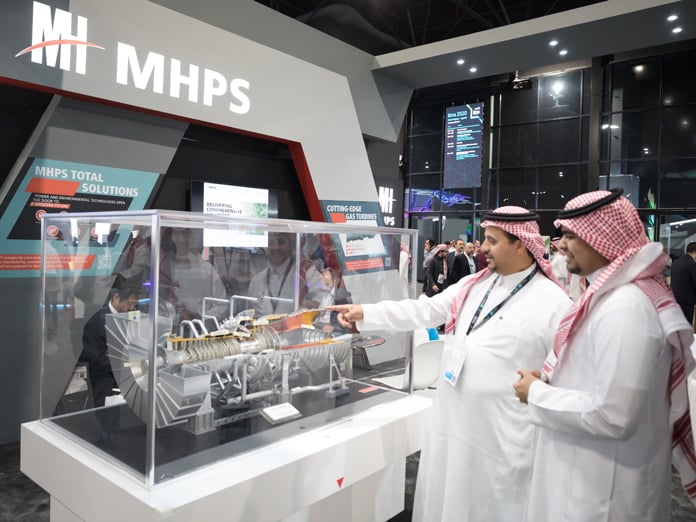 ---