Mitsubishi Power Supporting Efficient Utilization of Hydrogen in the Petroleum Refining Process
-- Launch of Service for Optimization of Energy Balance Using TOMONI® --
· Support for optimization of hydrogen volume regulation and utilization of by-product hydrogen during the desulfurization stage at the ENEOS Corporation Sakai Refinery.
· Expansion into the upstream hydrogen energy cycle, supporting the energy transition for energy suppliers.
Tokyo, March 30, 2023 - Mitsubishi Power, a power solutions brand of Mitsubishi Heavy Industries, Ltd. (MHI), has begun providing ENEOS Corporation with an energy balance optimization service to realize efficient utilization of hydrogen in the petroleum refining process. As part of a demonstration experiment conducted at the ENEOS Corporation Sakai Refinery in Osaka, where the service was first implemented, MHI introduced the cloud platform of its TOMONI®(Note1) suite of intelligent solutions incorporating ENERGY CLOUD®(Note2), an analysis engine that uses proprietary AI and IoT technologies(Note3) for forecasting and optimization. This experiment confirmed positive results for regulating the production and consumption volume of hydrogen used in the desulfurization stage of oil refining, as well as efficient utilization of the by-product hydrogen obtained in the subsequent refining process. Based on this result, MHI began providing this solution to ENEOS from February 2023.
During the process of refining kerosene, gasoline, and other petroleum products from crude oil, desulfurization using hydrogen is conducted to remove the sulfur present in crude oil. Due to the nature of crude oil, the amount of hydrogen needed for desulfurization varies according to the region where the oil was produced, affecting the performance of the treatment facilities. Accordingly, refineries require sophisticated refining operations, including regulating the production volume of the hydrogen utilizing unused source gas (off-gas), an operation that typically requires the judgement of skilled staff. The application of TOMONI, which has been trained on service usage data, lowers costs, while at the same time ensures the continuation of this advanced operational technology. In addition, this AI technology can also be applied for the utilization of by-product hydrogen obtained during this oil manufacturing process, with the AI system determining the volume recirculated to the hydrogen production equipment after desulfurization.
By combining the know-how acquired from chemical plants and power generation facilities of MHI Group with AI and IoT technologies, and applying it to the upstream fuel supply process in the value chain, this project aims to optimize operations for facilities overall, and reduce the volume of CO2 emissions. MHI Group, which has extensive experience with gas turbines and numerous other power generation facilities, will offer this service under a subscription-type license agreement. This arrangement will provide a broad and immediate solution service to support energy transition proposals that require infrastructure expansion or development of new technologies.
The ENEOS Sakai Refinery has acquired Super Certification(Note4) for high pressure gas from Japan's Ministry of Economy, Trade and Industry (METI), and conducts advanced plant operations utilizing AI and IoT. The attributes of TOMONI, particularly its potential to support optimization of facility operations and capacity as a one-stop solutions service, were highly rated by the refinery.
Mitsubishi Power is pursuing technology development for digitalization and expanded utilization of AI in order to further accelerate the energy transition that is the growth engine of MHI Group. Focusing on the three measures of decarbonization of existing infrastructure, realization of a hydrogen ecosystem, and realization of a CO2 ecosystem, MHI Group will develop and provide solutions to achieve a carbon neutral world.
1

TOMONI® is a registered trademark of Mitsubishi Heavy Industries, Ltd. registered in Japan and other countries and markets.

2

ENERGY CLOUD® is a registered trademark of Mitsubishi Heavy Industries, Ltd. registered in Japan and other countries and markets.

3

Technologies utilizing artificial intelligence (AI) and the internet of things (IoT).

4

Super Certification refers to an operator (plant) that has been certified by the Ministry of Economy, Trade and Industry (METI) as responding to such challenges as the increasingly diverse range of natural disasters, aging plants, and a decline in skilled workers, by conducting advanced measures for safety and security, including utilization of IoT and Big Data, and application of safety and security capacity evaluations obtained from high-level risk assessments and third-party appraisals.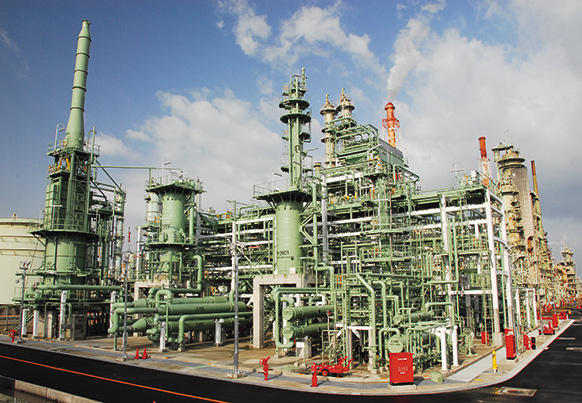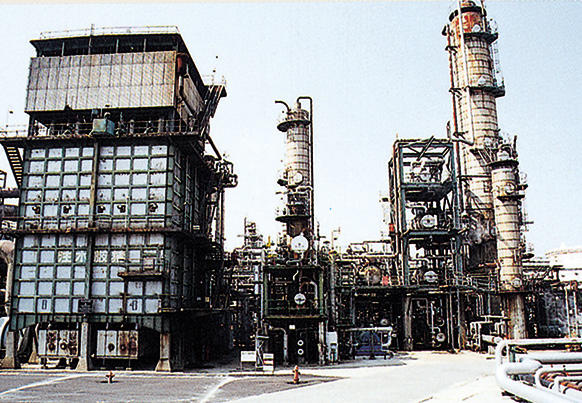 ---