Power Uprating
---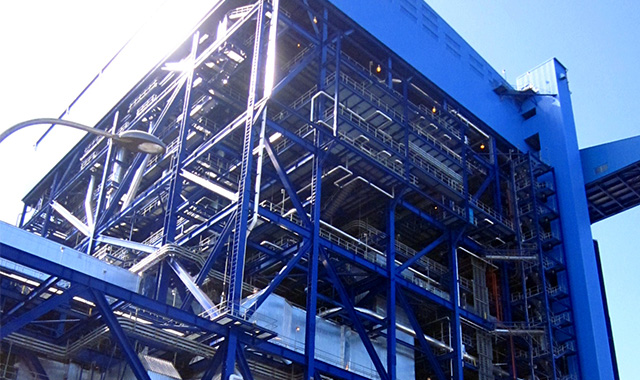 High Performance Burner Replacement
---
Through technological advancements, Mitsubishi Power high-performance burners realize lower NOx emission and less unburned coal than former burners.
These high-performance burners satisfy environmental regulations and are applicable to a wide variety of coals.
Mitsubishi Power possesses both corner-firing and opposed-firing technologies to meet diversified customer needs.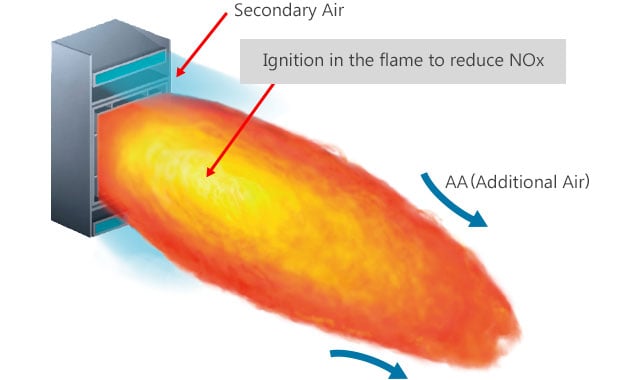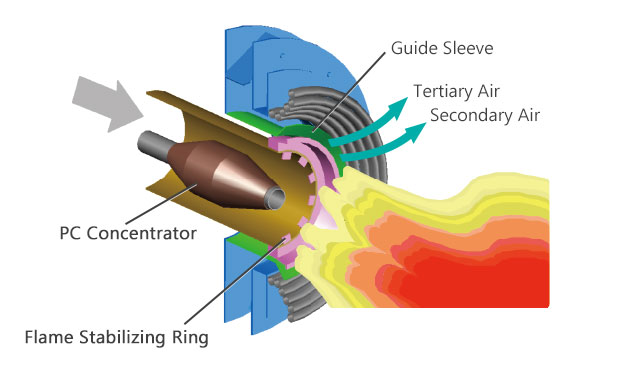 High Performance Mill Replacement
---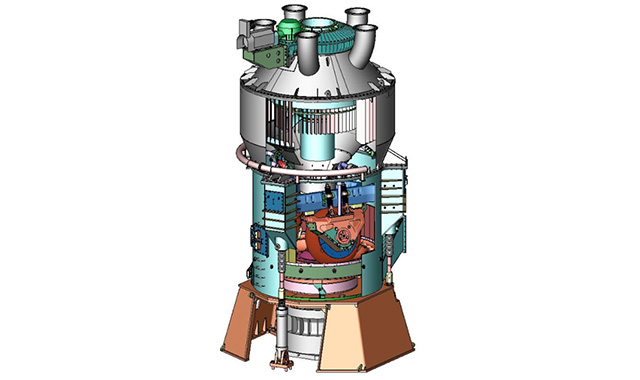 Shortening Periodical Inspections
---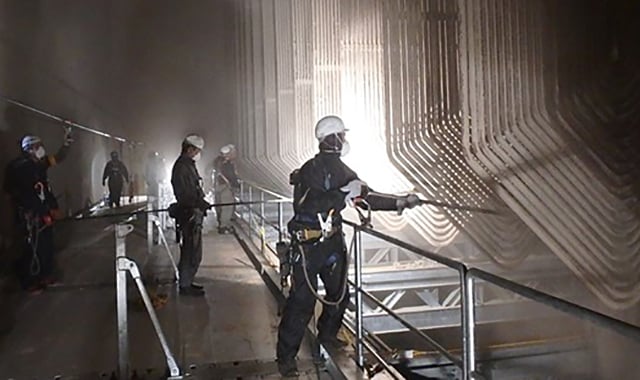 Retrofitting Pressure Parts
---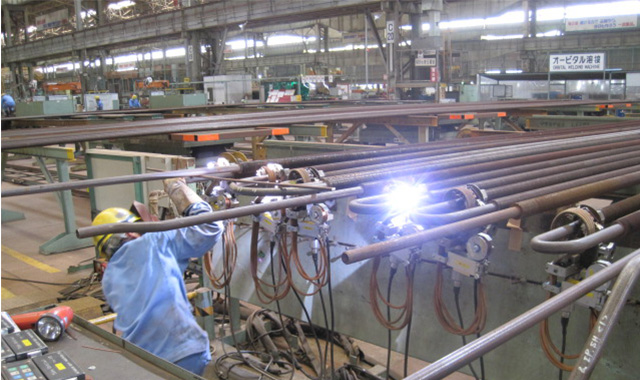 Biomass Fuel-fired Boilers
---
A wide range of biomass mixed co-firing rates can be realized by applying coal/biomass dual system (coal pulverizer/burner) to coal-fired power generation technologies. Biomass co-firing rates can be adjusted without major changes of equipment. In addition, it is possible to have 100% biomass firing in a boiler by adding a small amount of coal ash. Mitsubishi Power has a proven track record in biomass firing modification of 350 MW-class power plant.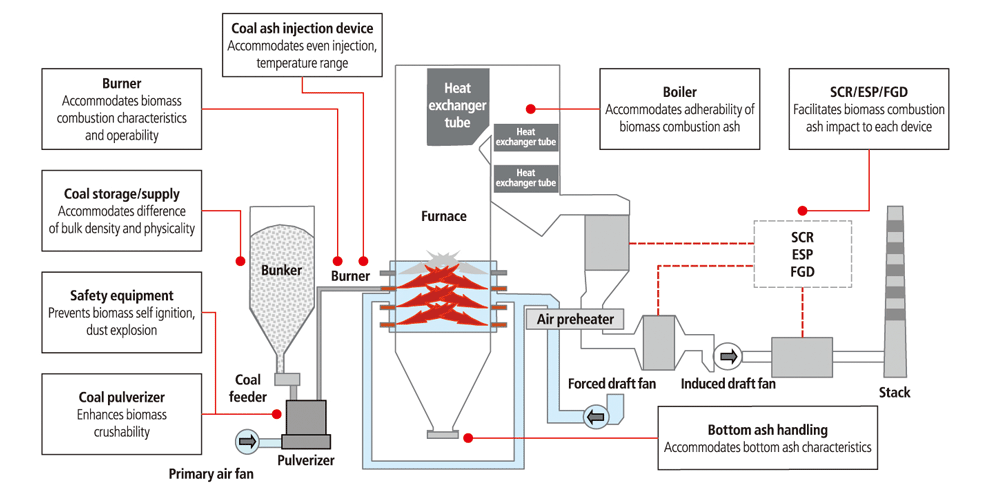 Special Inspection Technologies ―Cable-less Inner UT ―
---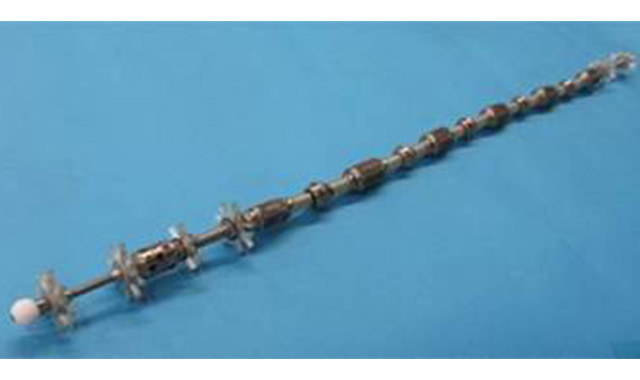 Maintenance of CSEF Steels
---
It is important to maintain pressure parts that use creep strength enhanced ferritic (CSEF) steels. High-performance power plants are seeing a significant increase in the application of CSEF steels these days, while the properties of CSEF steels continue to be clarified through recent experience and investigated data. The ASME Codes covering CSEF steels have been revised on the basis of these experience and data. For example, application of weld strength reduction factors (WSRF) of CSEF steels (ASME, Section I, PG-26) is a key revisions, because creep strength of the welded joints of CSEF steels was found to have a weaker than previously estimated value. Japan's domestic rules regarding CSEF steels have also been revised several times by the Ministry of Economy, Trade and Industry (METI). In 2014, for example, life time evaluation formulas of creep rupture property for high chromium steels*1 have been revised. Based on the recent technical information regarding CSEF steels as mentioned above, Mitsubishi Power recommends periodical inspection and maintenance for the pressure parts using CSEF steels.
High chromium steels are included in CSEF steels.