Power generation technology lights the way to a new tomorrow
Reducing our carbon footprint is one of the greatest challenges facing the modern world. That's why Mitsubishi Power is driven to generate energy while protecting our planet's future.
While it may not be possible to reduce carbon emissions to zero, zero is still what we aim for. We here firmly believe that through innovation, and with the help of the world's leading technologies, our dream of a completely carbon-free society gets closer every day.
Today, we lead the change in power with our technology globally.
To a new tomorrow
---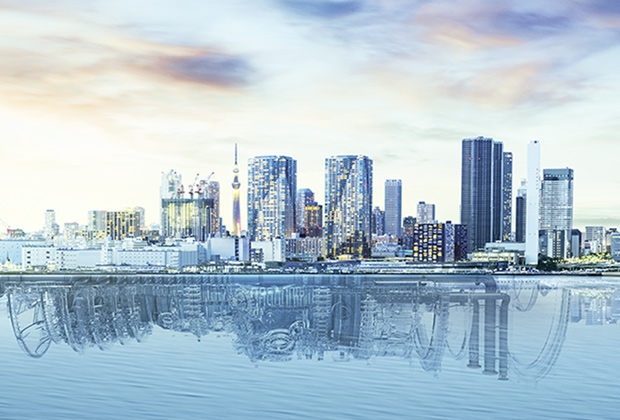 Large-scale hydrogen-fueled gas turbine power generation
Hydrogen, the key to unlocking cleaner power, is a new energy source that does not emit CO2 when combusted.
Large-scale hydrogen-fueled power plants are the world's closest to making carbon-free power generation a reality.
Continuing to support our society
---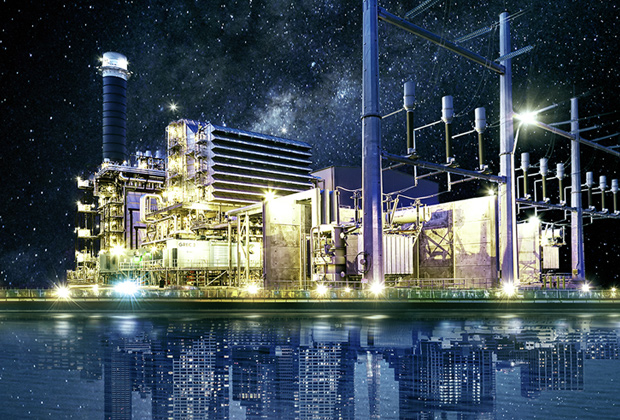 Eco-friendly technology at the heart of next-generation thermal power generation
Gas turbine combined cycle (GTCC) power plants deliver the cleanest power from non-renewables. We use the best technology in the world to achieve high-efficiency power generation, significantly reducing CO2 emissions while using resources more effectively.
Advanced technology
---

Fuel Cells
Our next-generation multi-use fuel cells reduce CO2 emissions to half the amount of their conventional counterparts.

Geothermal Power
A world-first in energy generation. Our geothermal power plants combine two-phase flow transport and a double flash system, enabling them to provide high performance efficiency while utilizing only renewable resources.