MHPS participates in PowerGen Asia held in Kuala Lumpur, Malaysia

ASIA'S PREMIER POWER GENERATION EVENT
MHPS participates in the world's largest power generation business event with a long-standing history
---
Power-Gen Asia is the world's largest event specialized in power generation businesses that is held in Asia, marking 27 years since 1992. Every year, over 11,000 professionals and business people in power generation businesses from around the world visit the event where more than 60 conferences are held and 350 or more exhibition booths are set up for participant companies to introduce their latest technologies, solutions, and services. This event has become a place for information gathering and exchanging for the purpose of sustainable and environmentally-friendly development in the Asian region. MHPS participated in Power-Gen Asia again this year and gave many visitors explanations about gas turbine generation using hydrogen, which contributes to the realization of a low-carbon society, the MHPS-TOMONI™ digital solution, solutions for dispersed power sources such as the MEGAMIE fuel cells and storage batteries, and other items through some conferences and the exhibition booth. It was a good opportunity for us to encourage visitors to learn more about MHPS's products, technologies and solutions.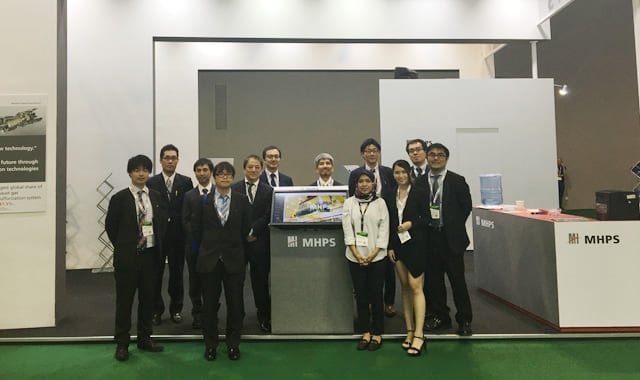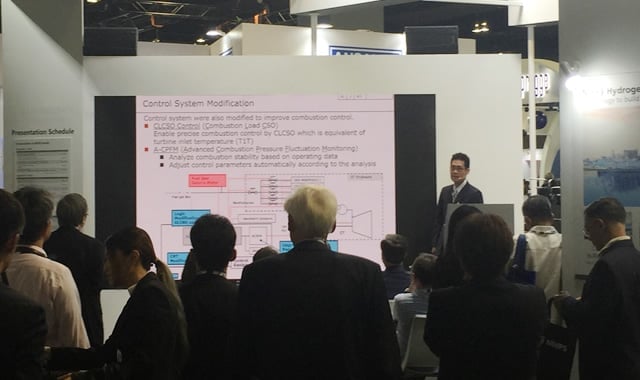 VIP Tour
---
As part of the VIP Tour, YB Puan Yoe Bee Yin, Malaysian Minister of Energy, Science, Technology, Environment and Climate Change, visited MHPS's booth. Hideshi Kawamoto, Deputy Head of Business Headquarters, delivered a presentation on MHPS's products, solutions and efforts in the Asian region.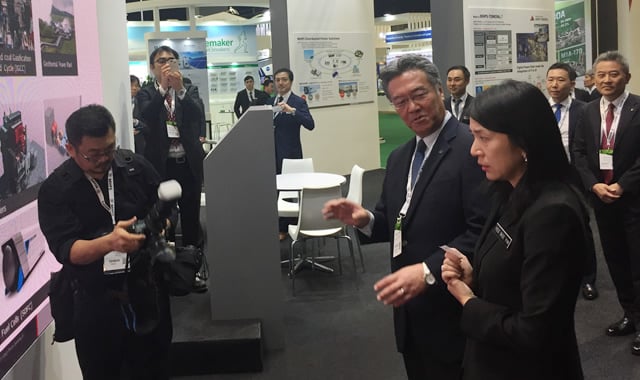 Summit Program Knowledge Hub
---
Representative of Power System Business Domain of Mitsubishi Heavy Industries and MHPS delivered a speech in the overall event program.
Day 1: Sept. 3
Yasushi Fukuizumi
Vice President, Power Systems, Mitsubishi Heavy Industries, Ltd.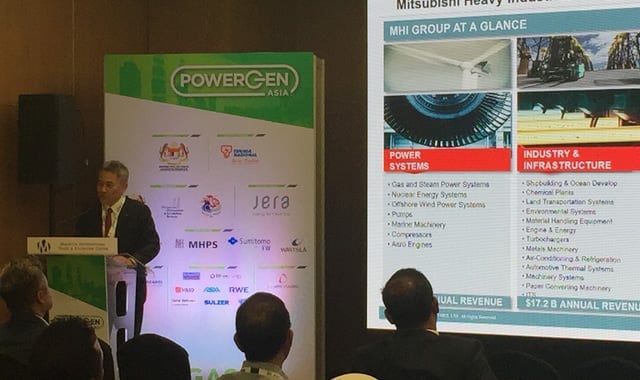 Day 2: Sept. 4
Tomoyuki Hayashi
Air Quality Control Systems Technology Division, MHPS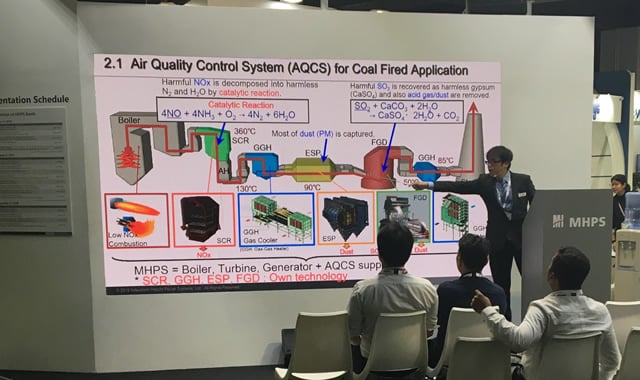 With the title of "Introduction of NOx Removal Technologies for Coal and Gas Fired Application," Hayashi introduced air quality control systems (AQCS). He also introduced selective catalyst recuction (SCR) equipment and SCR catalysts using an example of adopting them for a thermal electric power generation facility.
Day 3: Sept. 5
Yoshikazu Matsumura
Gas Turbine Technology & Products Integration Division, Turbomachinery Headquarters, MHPS
With the theme of "MHPS's Latest Large Frame Gas Turbine Development and Fleet Experience," Matsumura introduced, as one of MHPS's strengths, technology for manufacturing gas turbines of excellent durability and high reliability, the current status of MHPS's new development projects, and hydrogen-fired gas turbine technology that is currently being put into practical use.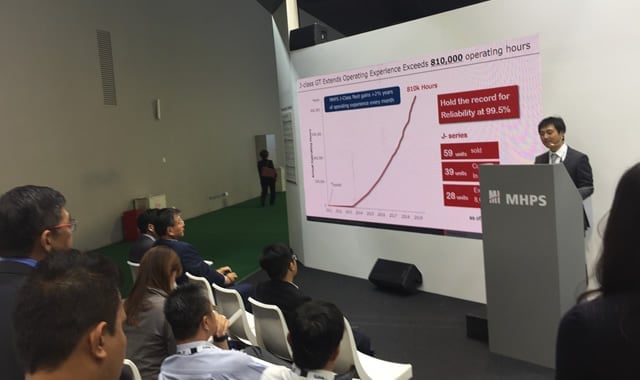 Technology presentations
---
At the exhibition booth, MHPS delivered technology presentations 5 times every day.
The presentations explained the MHPS-TOMONI™ digital solution and various other technologies that enable more efficient operation of power generation plants. Also, MHPS presented its business style of treating customers with sincerity and continually providing reliable products that can be used for a long time and detailed services, which we were able to make understood to visitors.
---