MHPS and HCH Jointly Receive Order for H-25 Gas Turbine For Ningbo Kefeng Thermal Power Co. in China -- Replacement Unit Will Boost Power Plant Output and Efficiency Significantly --
Mitsubishi Hitachi Power Systems, Ltd.
Hitachi (China) Ltd.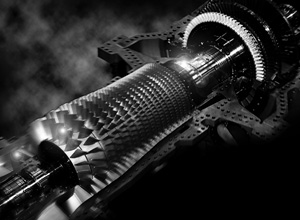 Yokohama, July 23, 2014 - Mitsubishi Hitachi Power Systems, Ltd. (MHPS) and Hitachi (China) Ltd. (HCH), a subsidiary of Hitachi, Ltd. in China, have jointly received an order for an H-25 gas turbine for Ningbo Kefeng Thermal Power Co., Ltd. (NKTP) in China. The unit on order is to replace an existing gas turbine currently in service in Unit No.1 of NKTP's thermal power plant in Ningbo City, Zhejiang Province. It marks the first order for an H-25 gas turbine received by MHPS since the company was launched. The new turbine is slated to go into operation in the middle of July, 2015.
HCH has received the order for the H-25 gas turbine from Harbin Guanghan Gas Turbine Co., Ltd., the EPC (engineering, procurement and construction) contractor of the project, and MHPS is responsible for manufacturing of the gas turbine. The gas turbine will be a key component of a gas turbine combined cycle (GTCC) power generation plant with approximately 50 megawatts (MW) output. The GTCC plant will serve as the core equipment of a co-generation system that will respond to the Ningbo area's robust demand for steam and electric power.
NKTP is a supplier of thermal energy under the corporate umbrella of Ningbo Development & Investment Group Co., Ltd., an energy investment firm under Ningbo City's direct management. The company supplies steam and electric power to nearby high-technology development and residential zones. For its next project, the parent company is planning new projects, including development of Ningbo's municipal power supply.
The H-25 is a heavy-duty gas turbine boasting the highest level of output and efficiency in its class, combined with outstanding reliability and low maintenance needs. The H-25 also excels in energy savings and in reducing environmental loads. After replacement with the H-25, Unit No.1 at the thermal power plant is expected to realize around 12 percent improvement in efficiency (Note).
MHPS, having taken over the comprehensive capabilities and product operations formerly of Mitsubishi Heavy Industries, Ltd. and Hitachi, Ltd., is in a solid position to provide a full range of products and total solutions for thermal power systems. Going forward, the company will continue to respond precisely to the diverse needs of the thermal power systems market and aggressively conduct marketing activities in its determined quest to become the global leader in its field.
Planned values at equipment startup; comparisons against existing equipment.
---