MHPS Receives Order for 2 Sets of H-25 Gas Turbine and Generator To Support Power Infrastructure in Thilawa SEZ in Myanmar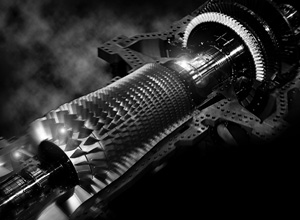 Yokohama, March 6, 2015 -- Mitsubishi Hitachi Power Systems, Ltd. (MHPS) has received an order for two sets of the H-25 gas turbine and a generator for two islands of thermal power generation facilities, with a combined output of 50 megawatts (MW), being newly established by Myanmar Electric Power Enterprise (MEPE), a state-owned power provider in Myanmar (Burma). The equipment on order will serve as the core components of power infrastructure to support the Thilawa Special Economic Zone (SEZ) under development near Yangon, Myanmar's largest city. Delivery will be made to Sumitomo Corporation, which is responsible for EPC (engineering, procurement and construction) on the project. Operation is scheduled to commence in March 2016 for the first unit and July 2016 for the second unit. MHPS will be in charge of the manufacture and supply of the gas turbines and generators, and will also dispatch engineers to the site to provide necessary instruction.
Thilawa SEZ is currently under development as a joint project of Myanmar and Japan, based on a Memorandum of Cooperation (MOC) concluded between the governments of the two countries in December 2012, with a target startup date of 2015. The project's aim is to develop an expansive area in the Thilawa district, roughly 23 kilometers from central Yangon, into an SEZ designed to attract direct overseas investment as a way of creating local employment opportunities and driving Myanmar's economic development. Preparing the power and other infrastructure needed for the zone is an issue of urgency, and the Japanese Government is providing support through technology cooperation, yen loans, etc. Construction of the new power generation facilities is an integral part of this infrastructure development initiative, and among the various projects to supply power to Thilawa SEZ, this project is being accorded priority in light of its economic merits and completion schedule.
Because the system being introduced will provide power from within the zone itself, transmission loss can be minimized. Also, since the high-efficiency H-25 gas turbines enable a reduction in fuel utilization compared to conventional systems, CO2 emissions can be curbed and the environmental load reduced. As the equipment on order is a medium-size system, the power generation capacity can be increased within a short time frame. These merits all match the plans being forwarded by the Myanmar Government.
The H-25 is a heavy-duty, low-maintenance gas turbine of outstanding reliability backed by state-of-the-art technologies. Since receipt of the order for the very first unit in 1987, to date 27 units have been ordered from Japan and 133 from overseas (Note) - a track record that was given outstanding marks in the equipment selection process.
MHPS offers a full range of products for thermal power generation systems and is in a prime position to provide total solutions in the power generation field. Going forward, the company will continue to respond precisely to the diverse needs of the market and assist in the achievement of stable power supplies and reduction of environmental burdens as its way of contributing to the economic development of countries and regions around the world.
Excluding the new order reported here.
---