MHPS Receives Order for GTCC Power Generation System For Navoi 2 Power Plant in Uzbekistan
Yokohama, October 19, 2016 -- Mitsubishi Hitachi Power Systems, Ltd. (MHPS) together with Mitsubishi Corporation, has received an order for a full turnkey contract for the high efficient power generation equipment, including a M701F gas turbine combined cycle (GTCC), of the Navoi 2 Power Plant to be built by the Republic of Uzbekistan national utility, Uzbekenergo (a Joint Stock Company). The 450 megawatt class GTCC supplies 200 Gcal/h of steam as well as electricity and its commercial operation is scheduled to commence in 2019.
The Navoi Power Plant is located 360 kilometer to the southwest of the capital Tashkent. MHPS received the same GTCC order for Navoi 1 which adjoins the current construction area, with operations at that plant beginning in 2013. In addition to supplying electricity to the local area, Navoi 2 will provide process steam to the Navoi Free Industrial Economic Zone and hot water for district heating to local residents in the winter.
In this construction project, MHPS will design, procure, manufacture the main equipment including the gas turbine and steam turbine, as well as major auxiliaries including the air cooled condenser and gas compressor, and be responsible for marine transportation, and commissioning. A generator manufactured by Mitsubishi Electric Corporation will be deployed. On the other hand, Mitsubishi Corporation, as a consortium partner, will procure the remaining electrical components and be responsible for the project inland transportation, all civil works, and installation works at site.
Uzbekenergo manages natural gas, coal and oil thermal power plants and hydroelectric plants, and with annual electricity production of approximately 50,000 gigawatt hour, provides almost all the power for the country. In addition to supplying 1,100 megawatt of power generation equipment to the company, MHPS has built a strong relationship with Uzbekenergo, signing an MOU for operation and maintenance (O&M) in their power plants in 2015 and providing technical training for Uzbek engineers.
MHPS will continue to contribute to stable and efficient electricity power supply operations in Uzbekistan while maintaining and developing its good relationship with Uzbekenergo.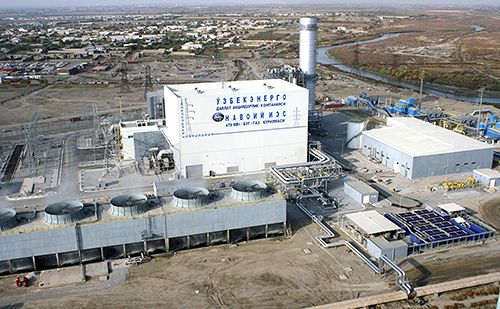 ---