Mitsubishi Hitachi Power Systems and Sumitomo Corporation Sign Contract with Tunisian Company of Electricity and Gas for Construction of Gas-fired Combined Cycle Power Plant
Mitsubishi Hitachi Power Systems, Ltd.
Sumitomo Corporation
Mitsubishi Hitachi Power Systems, Ltd. (head office: Yokohama, Kanagawa; President & CEO: Kenji Ando; hereinafter "MHPS") and Sumitomo Corporation (head office: Chuo-ku, Tokyo; President & CEO: Kuniharu Nakamura) signed an engineering, procurement and construction (EPC) contract with Société Tunisienne de l'Electricité et du Gaz (STEG) for a gas-fired combined cycle power plant (hereinafter, the "Power Plant") with a generation capacity of 450 MW in Rades, in Ben Arous Governorate, the Tunisian Republic.
The Power Plant construction site is located about 10 km east of the Tunisian capital, Tunis. After the start of its operation, it is expected to provide about 10% of the country's total power generating capacity. The power plant will adopt gas turbine combined cycle (GTCC) generation, which is highly efficient with less greenhouse gases, and aims to start with gas turbine initial operation in May 2019, with combined cycle full operation starting in April 2020. The project cost is approximately 38 billion yen, which is financed by the Japanese Official Development Assistant (ODA) organized by the Japan International Cooperation Agency (JICA).
In constructing the Power Plant, Sumitomo Corporation will provide balance of plant and undertake civil and installation work. MHPS will provide a M701F gas turbine, a heat recovery steam generator and a steam turbine, and dispatch technical advisors and supervisors to support during the installation and commissioning periods. Mitsubishi Electric Corporation will provide generators. At the same time, MHPS's European subsidiary signed a six-year maintenance contract. In 1985, MHPS delivered gas and oil-fired boilers and steam turbines for a power plant in the same power station, which is still being operated in good condition at a high availability.
Following the democratization that occurred with so called the 'Jasmine Revolution' in 2011, Tunisia's economic growth has accelerated, making the development of new power sources a vital issue. The Power Plant will contribute to the Japanese government's "Partnership for Quality Infrastructure" initiative, and Japanese funds and technology will be utilized to meet domestic power demand and help improving basic infrastructure in Tunisia.
Sumitomo Corporation has been involved in the construction (EPC) of power plants worldwide with a total capacity exceeding 50,000 MW, and will leverage its extensive track record and experience of successfully completed agreements to enhance its infrastructure-related business on a global scale, thereby contributing to the economic development of countries across the planet through infrastructure improvement.
MHPS will continue to promote GTCC generation facilities globally, in order to pursue effective use of natural resources, stable energy supplies, in reduction of environmental impact and sustainability.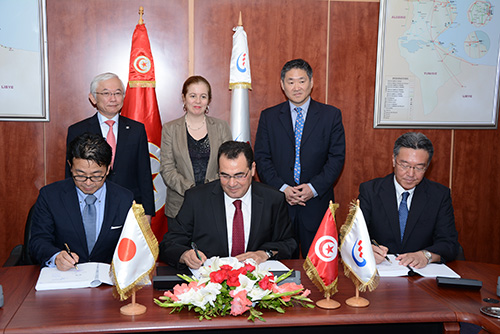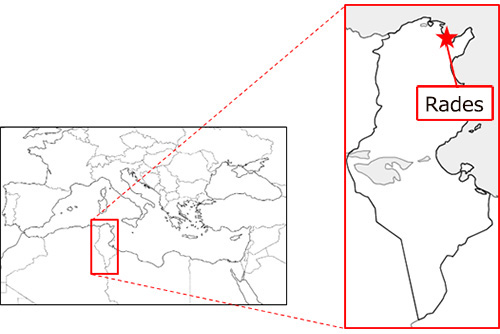 ---