TEPCO FP and MHPS Confirm Efficacy of Jointly Developed Advanced Fault Detection Model for Coal-fired Thermal Power Plants -- Alliance between Energy Provider and Plant Manufacturer Enables Optimized Plant Operations with High-precision Predictive Troubleshooting --
TEPCO Fuel & Power, Inc.
Mitsubishi Hitachi Power Systems, Ltd.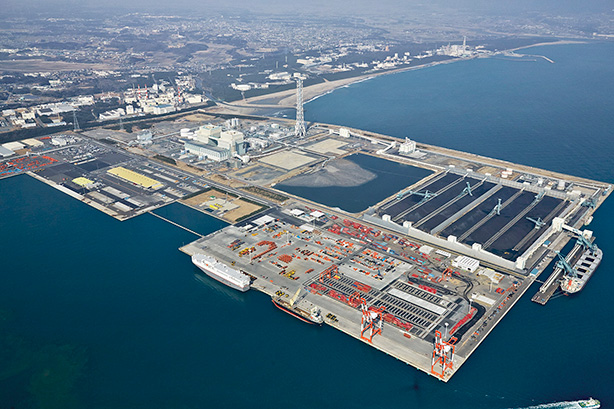 TEPCO Fuel & Power, Inc.("TEPCO FP")and Mitsubishi Hitachi Power Systems, Ltd.("MHPS")have confirmed the efficacy of an advanced fault detection model they designed for TEPCO FP's Hitachinaka Thermal Power Station in Ibaraki Prefecture. The confirmation follows a basic agreement(NOTE 1)reached last September to enter a business partnership targeting efficiency enhancement at thermal power plants worldwide. The alliance partners have subsequently taken steps toward creating a joint business in Operation & Maintenance(O&M)solutions for thermal power generation.
The effectiveness of the advanced fault detection model was confirmed at Hitachinaka Thermal Power Station. Using data from previous cases of equipment malfunction the model was able to detect signs of an impending tube leak(NOTE 2), that could potentially cause a plant shutdown, one month before it actually occurred. This success confirmed that application of the jointly developed model can prevent emergency shutdowns and shorten unscheduled shutdown time for dealing with equipment issues, thereby improving the availability of power generating equipment.
Going forward, TEPCO FP and MHPS plan to launch services making use of the new model and verifying, via an IoT(Internet of Things)platform, equipment data monitored at the Pagbilao Power Station operated by TeaM Energy Corporation in the Philippines(NOTE 3)and other power stations both in Japan and overseas. The two companies plan to mobilize their respective business infrastructures to launch services for coal-fired power plants in Southeast Asia by the end of this fiscal year.
In the coming years, TEPCO FP and MHPS intend to make this initiative available to diverse power providers around the world, as Japan's way of enhancing the asset value of thermal power plants and making positive contributions to reducing use of fossil fuels and carbon dioxide(CO2)emissions.
1

See media release dated September 29, 2016.

2

A hole in the boiler piping which causes leakage of steam.

3

Pagbilao is a coal-fired power station built in Quezon Province, in the south of Luzon Island, by TeaM Energy Corporation, a company jointly operated by Marubeni Corporation and JERA Co., Inc. The plant's output is 375 MW x 2 units. Operation commenced in June 1996.
---