MHPS Delivers First Boiler to Kusile Power Station in South Africa -- 800 MW Supercritical-pressure Coal-fired Unit Begins Commercial Operation --
YOKOHAMA, JAPAN (September 7, 2017)- Mitsubishi Hitachi Power Systems, Ltd. (MHPS), in cooperation with group companies in Africa and Europe, has completed delivery of the first boiler on the Kusile Power Station(Note1) currently under construction in the Republic of South Africa for Eskom Holdings SOC Ltd. The unit, a supercritical-pressure boiler which was part of an order received in 2007, has already commenced commercial operation. This is the third unit delivered by MHPS for one of the world's largest ongoing thermal power generation projects. Once completed, it will provide a total output of 9,600 megawatts (MW), delivered by two power stations each capable of generating 4,800 MW of power.
The newly delivered boiler is one of 12 coal-fired units to be installed at the Medupi(Note2) and Kusile power stations, each offering a power output of 800 MW. The adoption of supercritical-pressure technologies enables more efficient power generation than conventional coal-fired systems, resulting in a significant reduction in carbon dioxide (CO2) emissions.
Two other units are already in operation at the Medupi Power Station and have been in active use since August 2015 and April 2017. Eskom had previously announced that commercial operations at Kusile Power Station Unit 1 would launch by July 2018. However, thanks to the efforts of MHPS to shorten the construction period, commercial operation was achieved 11 months ahead of schedule.
Eskom supplies power not only within South Africa but also to neighboring countries. Once completed, the Medupi and Kusile power stations are expected to contribute greatly to the economic development of South Africa and its neighbors. MHPS will continue to support the construction of the remaining nine boilers, seeking the earliest possible completion of the two power stations.
1

The Kusile Power Station is under construction in Witbank, Mpumalanga Province.

2

The Medupi Power Station is under construction in Lephalale, Limpopo Province.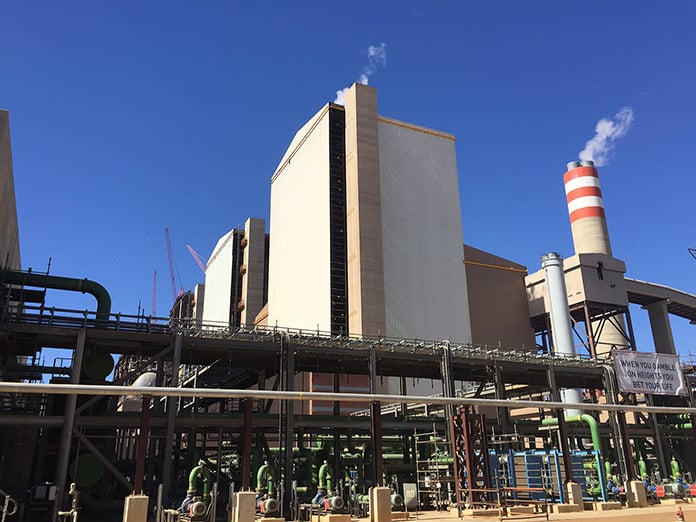 ---