TEPCO Fuel and Power & MHPS Launch Digital Solution Service to Improve Asset Value of Clean Coal Power Plants -- Highly reliable Predictive Anomaly Detection Achieved through Alliance between Energy Provider and OEM --
TEPCO Fuel & Power, Inc.
Mitsubishi Hitachi Power Systems, Ltd.
TEPCO Fuel & Power, Inc. (TEPCO FP) and Mitsubishi Hitachi Power Systems, Ltd. (MHPS) have begun providing a digital solution service for the Pagbilao Power Station(Notes1) operated by TeaM Energy Corporation in the Philippines. TEPCO FP and MHPS have been working towards commercialization of operations and maintenance (O&M) solutions services for power plants since concluding a basic business partnership agreement aimed at enhancing the efficiency of thermal power plants in September, 2016(See announcement dated July 13, 2017).
In April 2017, TEPCO FP and MHPS installed their jointly developed anomaly detection model at the Pagbilao Power Station. The system shares information over an IoT(Notes2) platform that enables early detection of anomalies in whole plant equipment. The initiative was highly assessed, and led to the first contract of its kind. The collaboration is a product of TEPCO FP's expertise in O&M and MHPS' capabilities in design, manufacturing, construction, and service solutions. This highly reliable Predictive Anomaly Detection system is expected to improve plant availability and lower O&M costs at the Pagbilao Power Station.
In the future, TEPCO FP and MHPS aim to jointly develop a comprehensive O&M solutions service business targeting coal-fired power plants in Southeast Asia, where they can utilize their respective business foundations. Furthermore, by broadly opening up this initiative to power generation operators in Japan and around the world, TEPCO FP and MHPS will work as "team Japan" to enhance the asset value of power plants, reduce the use of fossil fuels, curb CO2 emissions, and to provide to the conservation of the global environment.
1

Pagbilao is a coal-fired power station built in Quezon Province, in the south of Luzon Island, by TeaM Energy Corporation, a company jointly operated by Marubeni Corporation and JERA Co., Inc. The plant's output is 367.5 MW x 2units. Operation commenced in June 1996.

2

Internet of Things - Beyond just information and communication technologies such as computers, communication between various everyday devices ("things") over the internet, allowing for such functions as automatic recognition, automatic control, and remote monitoring.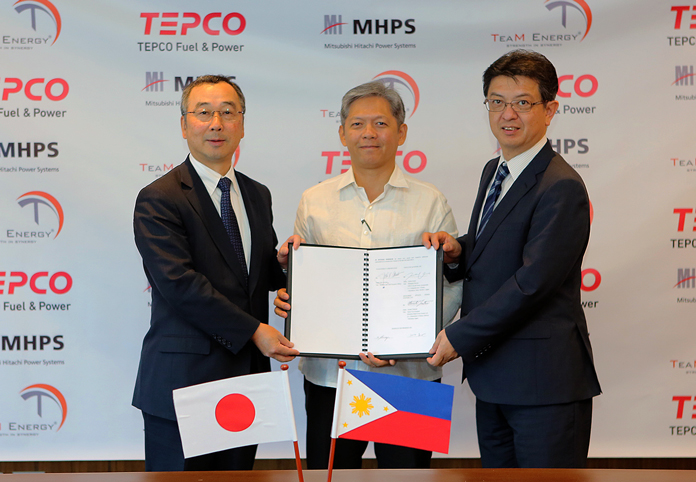 ---