Wire manufacturing technology enabling faster 3D printing
Our proprietary manufacturing procedure "MH Process" allows us to create easier-to-process, high-strength super-alloy wires that are critical for aircraft engine parts and can be used by Direct Energy Deposition (DED)-system 3D printers.
These wires can be produced on a made-to-order basis for small lots in the following specification range or more:
Rod shape: φ1.0 to 5.0 mm
Wire shape: φ1.0 to 1.6 mm x 10 m
"MH Process"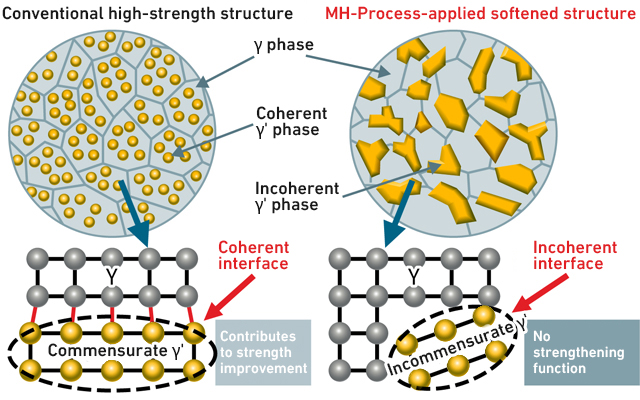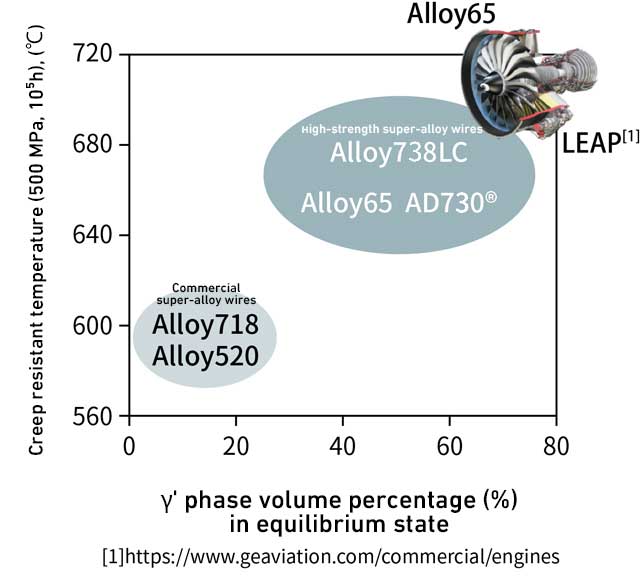 3D printing mechanism using super-alloy wires
The 3D printer feeds a wire from the nozzle and laminates the molten metal to form the component shape. This system can rapidly fabricate large, strong parts for applications such as the repair of aircraft engines or valves.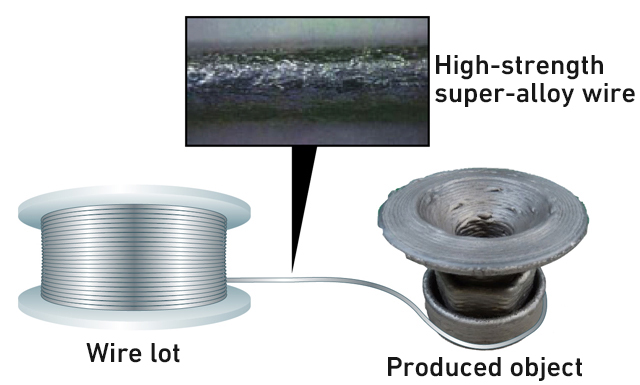 Modeling mechanism using super-alloy wires
Applications
Aircraft engines
Gas turbine combustors
Steam turbine blades (650°C)
Large valves (high temperature, high pressure)
Steam turbine high-pressure casings
Welding repair work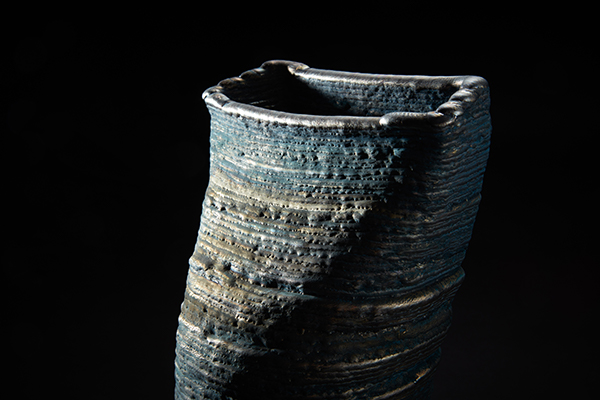 Example:Gas turbine combustor component
Weight:13kg
Printing time:3hours
Product Lineup
| Product | Feature |
| --- | --- |
| USC800 | High-strength, high-weldability Ni-based alloy |
| AD730® | Aircraft engine disk material (raw material supplied by Aubert & Duval) |
| Alloy939 | Aircraft engine stator vane material, γ' phase precipitation of 35 vol% |
| Alloy738 | Aircraft engine moving blade material, γ' phase precipitation of 50 vol% |
| Alloy247 | Aircraft engine moving blade vane material, γ' phase precipitation of 70 vol% |
| COWALOY® | High-strength Co-based alloy (raw material supplied by Daido Steel Co., Ltd.) |