About Us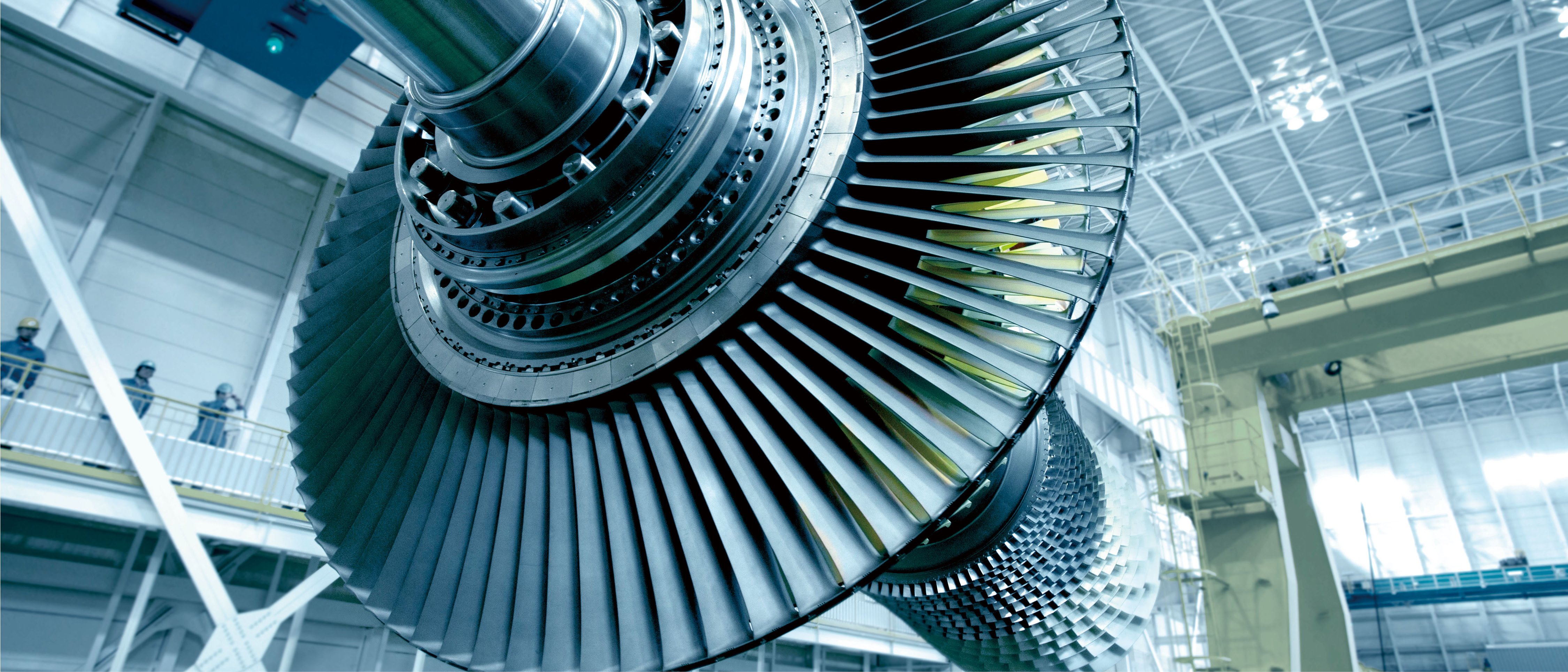 Engineering tomorrow's energy systems
Mitsubishi Power leads the industry in power generation and energy storage solutions. We design, manufacture, service, and optimize power systems worldwide. Our power generation solutions include natural gas, steam, aero-derivative, geothermal, distributed renewable technologies, environmental controls, and services. Committed to environmental protection and carbon reduction, we are at the forefront of green hydrogen and battery energy storage systems. Our digital solutions enable autonomous operations and maintenance of power assets.
Our mission is to provide power generation and storage solutions to our customers, empowering them to affordably and reliably combat climate change and advance human prosperity.
In line with our mission, we manufacture the world's most efficient Advanced Class Gas Turbines and lead the development of tomorrow's digital power plants. Our TOMONI™ digital solutions platform provides real-time data and adaptive control to optimize plant performance and reliability. We also collaborate with customers to deploy artificial intelligence and low-carbon technologies to take the cost and carbon out of the electric power value chain.
Headquartered in Lake Mary, Florida, Mitsubishi Power Americas employs more than 2,300 people throughout North and South America. We are a wholly owned subsidiary of Mitsubishi Heavy Industries (MHI). Headquartered in Tokyo, Japan, MHI is one of the world's leading heavy machinery manufacturers with engineering and manufacturing businesses spanning energy, infrastructure, transport, aerospace and defense.
Headquarters
Headquarters for Mitsubishi Power

400 Colonial Center Parkway
Lake Mary, FL 32746
(407) 688-6100
Mitsubishi Power South America
(Regional Headquarters)

Alameda Santos, 415,
6 ºandar, Cerqueira Cesar
São Paulo – SP, Brasil
CEP: 01419-913
Email: [email protected]
Mitsubishi Power Aero LLC

628 Hebron Avenue, Suite 400
Glastonbury, CT 06033
1-860-368-5900
 
Mechanical Dynamics & Analysis

19 British American Blvd.
Latham, NY 12110
Ph: (518) 399-3616
Fx: (518) 399-3929
Email:[email protected]
Manufacturing and Service Facilities
Orlando Service Center

2287 Premier Row
Orlando, FL 32809
Ph: (407) 688-6800
Fx: (407) 688-6994
Savannah Machinery Works

1000 Pine Meadow Drive
Pooler, GA 31322
(912) 629-7187
Fax: (912) 629-5351
Mitsubishi Power Canada, Ltd.

UNIT #100 – 3903 Brodsky Avenue
Saskatoon, SK Canada S7P 0C9
Telephone: (306) 242-9222
Fax: (306) 242-9211
MD&A Turbine-Generator Repair Facility [Gas & Steam]

3804 Weber Road
St. Louis, MO 63125
Ph: (314) 880-3000
Fx: (314) 638-3473
MD&A San Antonio Service Center [Gas Turbine Parts Service Facility]

6948 Fairgrounds Parkway
San Antonio, TX 78238
Ph: (210) 256-5000
Fx: (210) 681-8667
MD&A Turbine-Generator Repair Facility

3804 Weber Road
St. Louis, MO 63125
MD&A San Antonio Service Center

6948 Fairgrounds Parkway
San Antonio, TX 78238
MD&A Parts Division Ohio

1676 Cascade Drive
Marion, OH 43302
MD&A Parts Division Danvers

27 Garden Street, Unit 8
Danvers, MA 01923
MD&A Bearings, Seals & Hydraulics Division

1250 E. 222nd Street
Euclid, OH 44117
ICS- MD&A Fuel Nozzle Services Division

150 Parkway West
Duncan, SC 29334
Other Locations
Technology Center

645 Martinsville Road
Basking Ridge, NJ 07920
Ph: (908) 605-2800
Fx: (908) 604-6211
Energy Services LLC

628 Hebron Avenue, Suite 400
Glastonbury, CT 06033
1-860-677-1618
1-888-677-1618
Government Relations

1025 Connecticut Avenue, NW
Suite 1204
Washington, DC  20036
Tel: (+1) 202-864-5492
Mitsubishi Power Canada, Ltd.

460, 10655 Southport Rd SW
Calgary, AB
T2W 4Y1
Tel: (+1) 403-278-1881
Fax: (+1) 403-278-1810
Mitsubishi Power de México, S.A. de C.V.

Paseo de la Reforma No. 265 Piso 18,
Col. Cuauhtémoc
C.P. 06500, Ciudad de México
Tel.: (+52) 55-5511-4193
Fax: (+52) 55-5511-3425
MD&A Parts Division

767 Pierce Road, Suite 2
Clifton Park, NY 12065
MD&A Control Systems

3825 East Mulberry Street, Unit 3
Fort Collins, CO 80524
Other Regional Offices
Ann Arbor, MI
Charlotte, NC
Dallas, TX
Denver, CO
Houston, TX
Kansas City, MO
Milwaukee, WI
San Diego, CA
Toronto, CN
Bogota, Colombia
Buenos Aires, Argentina
Panama City, Panama