Controls & Digital Support
Intelligent Solutions: Building Blocks to Enhance Power Plant Digital Systems
Constantly evolving, scalable, intelligent solutions that make existing power plants more intelligent, self-healing and fault tolerant to deliver superior returns to their owners.
TOMONI™ Analytics and Support
As a technology pioneer, Mitsubishi Power has decades of experience in remote monitoring and applying advanced predictive analytics to provide truly intelligent solutions that support better decision-making for the operation and maintenance of the total plant.
We can also analyze your plant's data in real time from our monitoring and diagnostics centers around the world. Mitsubishi Power has been steadily expanding the capabilities of its TOMONI HUB Analytics and Performance Centers and has been successfully providing remote monitoring and increasing the use of advanced analytics to make power plants more reliable and profitable.
TOMONI HUB provides connected software and services that monitor and provide early warning of impending issues or needed corrective action to avoid unit trips or load reductions, reduced energy efficiency losses and avoidance of unnecessary maintenance.
Controls Solutions
Mitsubishi Power leverages adaptive control technology, artificial intelligence and machine learning to make power plants smarter -- lowering emissions, increasing flexibility and supporting decarbonization.
TOMONI Applications
TOMONI applications enable early and more rapid response to developing issues; increased flexibility and availability; automated optimization of key parameters such as combustion dynamics and part load heat rate; and shifts to condition-based maintenance.
Cybersecurity
Mitsubishi Power experts monitor the operating conditions of your power plant 24 hours per day, 7 days per week, 365 days each year. The Remote Monitoring and Diagnostics (RMC) team uses state-of-the-art software capable of detecting anomalies with the equipment's operation, as well as diagnosing performance concerns based on operating data. Data from your site is streamed into the RMC in real-time, allowing Mitsubishi Power technical experts the ability to provide proactive support to keep your unit operating, providing improved Reliability and Availability of your power plant, which makes this system a very dynamic and collaborative diagnostic tool.
Simulation/Digital Twin
TOMONI solutions extend remote asset monitoring and asset management capabilities, including a best-in-class high-fidelity simulation platform allowing for deep understanding of plant operational conditions and an outlook to gather predictive insights, train operations staff and retain the best knowledge and experience digitally.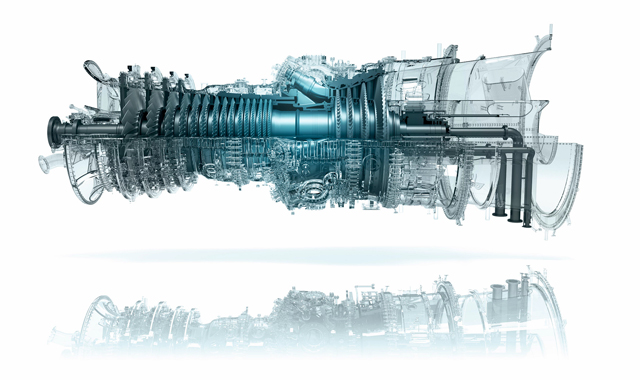 Smart Products
Mitsubishi Power is developing and validating a growing family of smart, autonomous sub-systems that are being steadily proven and deployed in today's power plants to support the smart power plant of the future.
Mastering Challenges in the Power Industry
The power sector is experiencing significant and rapid changes, and digitalization of power plants presents our industry with unique challenges and exciting new technologies that can help future-proof and enhance the sustainability of existing physical and digital assets. At Mitsubishi Power, we believe in collaboration with our customers to jointly build the right strategy and pace to develop a plant-wide digitalization plan.
TOMONI is the Japanese word for "together with" and reflects the importance of collaboration. At Mitsubishi Power, we bring best-in-class technologies from premier software and hardware partners, add the expertise and experience of our industry-leading engineers and scientists, and work with you to provide targeted digital solutions that solve your specific challenges.
To meet your evolving and essential needs, Mitsubishi Power created a digital program to enable your power plant to affordably embark on the digitalization journey with the TOMONI Solutions Agreement (TSA).