Heat Recovery Steam Generators (HRSG)
Overview
A heat recovery steam generator (HRSG) is one of the major pieces of equipment in a gas turbine combined cycle power plant that boasts a high thermal efficiency and produces minimal CO2 emissions. An HRSG is a kind of heat exchanger that recovers heat from the exhaust gases of a gas turbine to an extreme degree. The heat is recovered in the form of steam which is served as the power source of a power-generating steam turbine.
For the heat-transfer tubes of an HRSG, finned tubes with excellent heat-transfer performance are employed. By adopting a compact design, the installation footprint of the equipment is reduced.
In addition, Selective Catalyst Reduction (SCR) equipment is installed inside the HRSG, reducing the content of nitrogen oxides in the exhaust gases released into the atmosphere.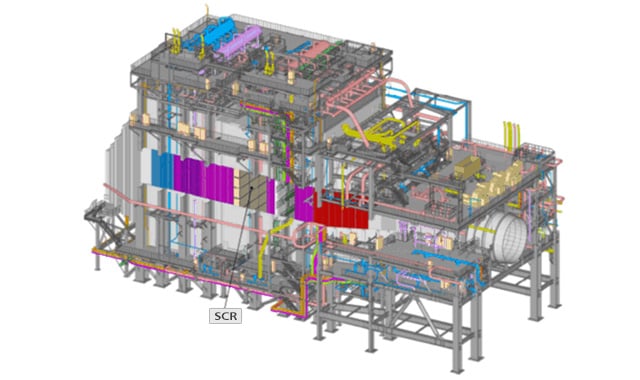 Features
High Performance and High Reliability
Since Mitsubishi Power delivered its first HRSG in 1963, it has pursued the optimization of its HRSG offerings based on an extensive delivery track record and operational experience.
Mitsubishi Power has manufactured and delivered HRSG with high reliability to accommodate the demand for higher gas turbine capacities as well as for higher temperatures and pressures in steam, associated with the higher efficiency and output of power plants.
Highly economical
Mitsubishi Power offers two types of HRSG, a vertical gas flow type (Vertical HRSG) and a horizontal gas flow type (Horizontal HRSG). In addition, by combining a vast array of established construction methods for assembly and installation, Mitsubishi Power can develop proposals with specifications optimized to the transportation and site requirements.
HRSG Types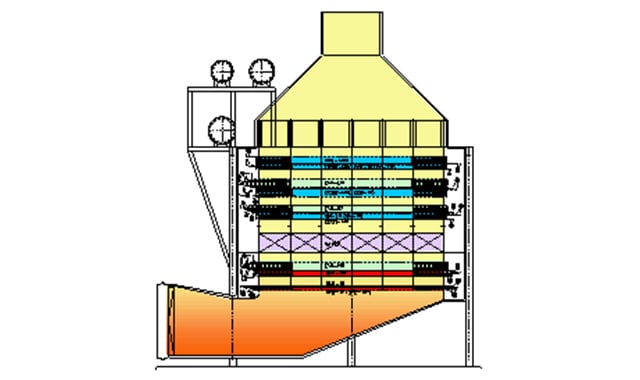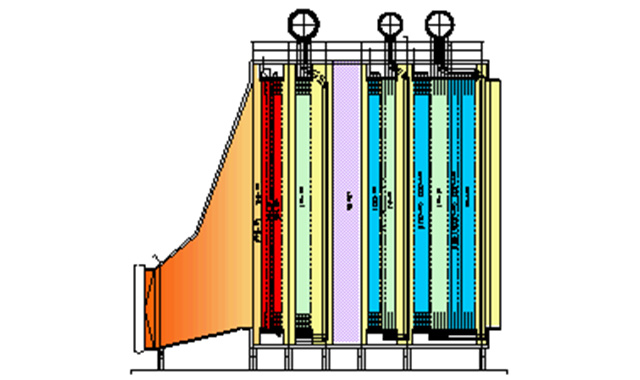 Construction Methods for Assembly and Installation (examples for horizontal HRSG)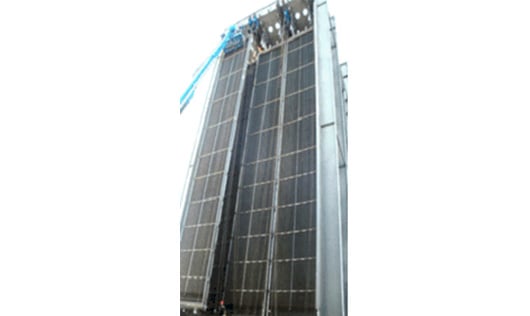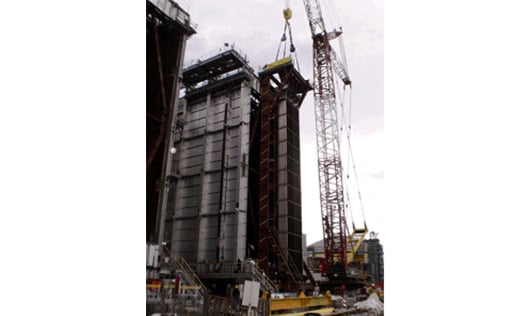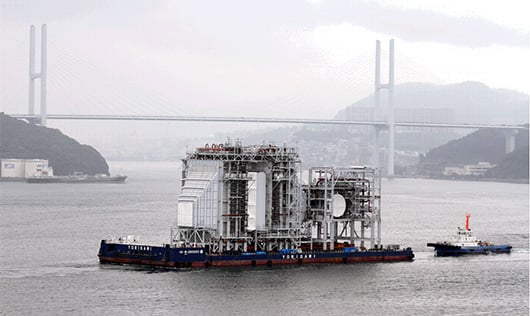 Delivery Records
Triple Pressure Natural Circulation Type (Horizontal Gas Flow Type)

Customer
JERA Co.,Inc.
Plant (Country)
Kawasaki Thermal Power Station Units 2-2 and 2-3 (Japan)
Steam rate
480 t/h (HP)
140 t/h (IP)
100 t/h (LP)
Steam conditions
HP Superheater outlet
602°C/15.4 MPa
Reheater outlet
602°C
LP Superheater outlet
252°C
Start of operation
2016

Triple Pressure Natural Circulation Type (Horizontal Gas Flow Type)

Customer
Okinawa Electric Power Company
Plant (Country)
Yoshinoura Power Plant Units 1 and 2 (Japan)
Steam rate
203 t/h (HP)
37 t/h (IP)
33 t/h (LP)
Steam conditions
HP Superheater outlet
550°C/11.0 MPa
Reheater outlet
550°C
LP Superheater outlet
232°C
Start of operation
2012 / 2013