IR-S Infrared Flame Detector
Overview
Due to the diversification of boiler fuels and low NOx (nitrogen oxide) operation in recent years, it has become difficult to monitor burner flames using conventional ultraviolet and infrared detection methods.
To adapt to this changing business environment, Mitsubishi Power has improved upon conventional IR flame detectors and commercialized the IR-S Infrared Flame Detector, a new type of flame detector with excellent detection reliability, maintainability and cost performance.
An IR-S type infrared flame detector uses a light guide (optical fiber) to guide the light from the flame to an infrared sensor (semiconductor device). The "average value" and "variance" of the intensity of the infrared light are detected so that the infrared light intensity from the burner flame and that from the heated furnace wall are differentiated. Consequently, the variance of the flame in the burned zone in the burner is detected.
This results in dramatic improvements to detection sensitivity and dynamic range in low-luminance conditions, and allows the detector to support various fuels including gas, fuel oil and coal.
The IR-S Infrared Flame Detector employs a newly-developed sensor circuit to achieve reliable boiler flame monitoring.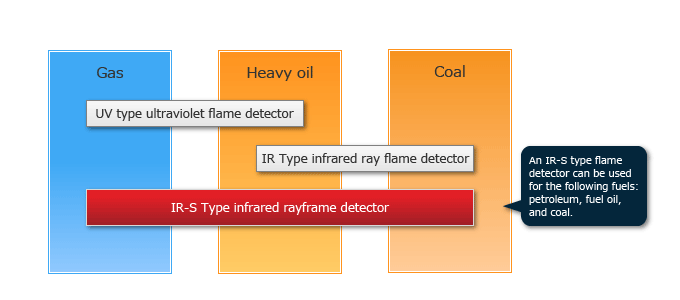 If you replace a conventional flame detector with this new type, the pre-existing equipment can be reused.
Equipment Name
Existing Methods of Flame Detection
UV Type
IR Type
Sensor Unit
Replaced
Replaced
Flame Detector Panel
Replaced
Replaced
Sensor Cable
Reused
Replaced
Guide Pipe
Reused
Reused
Cooling-air Piping
Reused
Reused
Cooling Fan
Reused
Reused
Features
High Sensitivity Design
The newly designed sensor circuit enables stable detection of the burner flame. The flame is detected through the unlit zone.
Extended Detection Range
The sensor has 100 times the dynamic range of a conventional product and allows stable detection from slow combustion to a high intensity flame. No sensitivity adjustment is required for the sensor at the site.
Maintenance Free
A ball lens is used to eliminate the need to clean the sensor window.
Long-life Sensor
Because a long-life infrared semiconductor sensor element is used, periodic replacement is not necessary.
Decreasing the Number of Panels
The detector unit is compact with a space-saving design which allows one panel to incorporate 40 corners.
Reuse of Existing Boiler Facilities
When you replace a flame detector, work is not necessary for the boiler itself.
Reuse of Cable
Changing the cable between the sensor and the panel is not necessary. (When the existing system uses UV-type detection)
System Configuration
Flame Detector Panel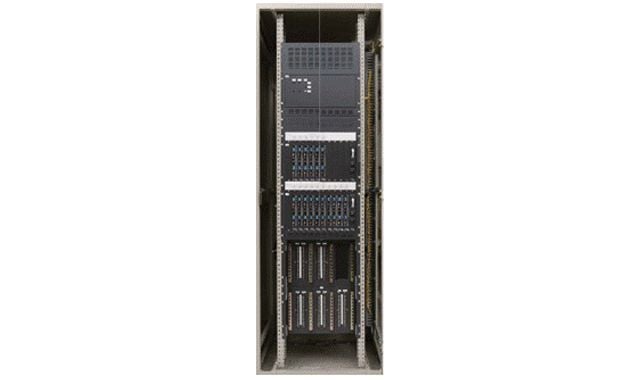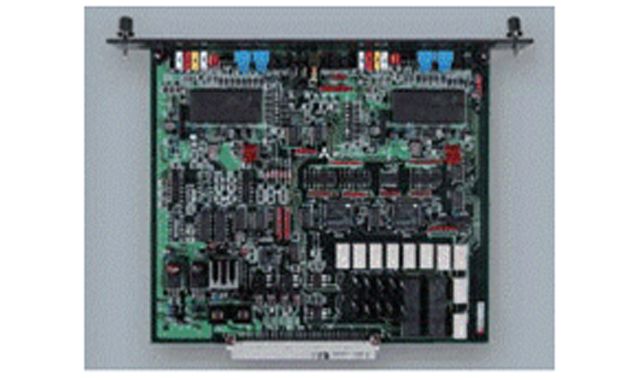 Flame Detector Main Unit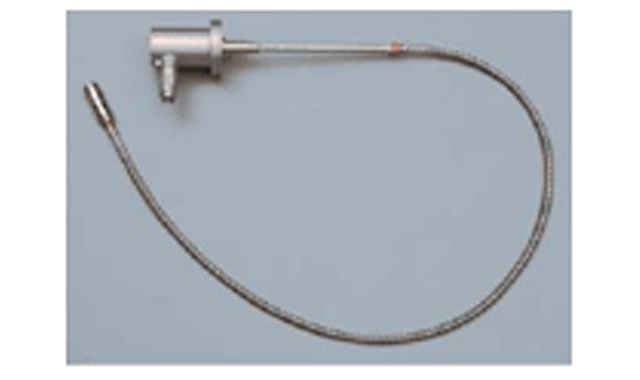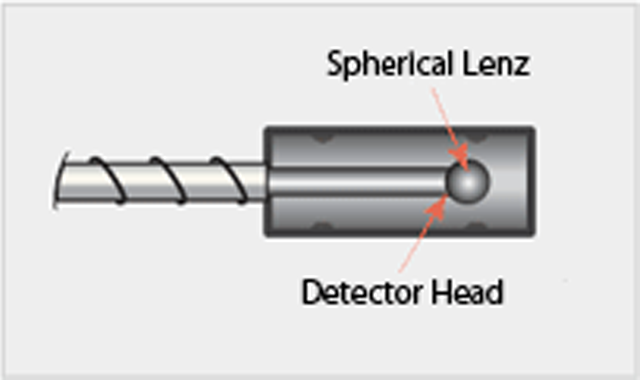 For Fuel Oil Burner
The following example applies to a fuel oil burner.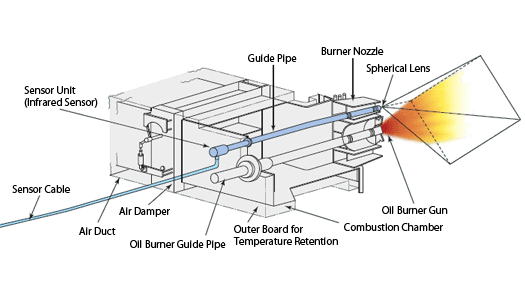 Specifications
Sensor Unit
The specifications of the sensor unit are as follows.
Series
Explosion-proof (Exd II BT4), waterproof
Dimensions
Entire Length
Optional
Guide Pipe
50A (40A)
Detection Wavelength
500 - 1,100nm
Allowable Temperature
Detector Head Component
Not exceeding 200℃
Cooling Air
Temperature
Not exceeding 60℃
Air Pressure
In-furnace pressure +1.5kPa or greater
Air Flow
At least 1.0Nm3/min per sensor
(fan capacity should be designed at 1.5Nm3/min per sensor to account for when withdrawn inspection takes place)
Flame Detector Panel
The specifications of the flame detector panel are as follows.
Series
Closed indoor self-standing type, with access hatches on front and back
Dimensions
2,300mm (H) ×810mm (W) ×800mm (D)
Configuration

Flame Detector Unit
Redundant Power Supply Units
Terminal Unit

Output Signals
Flame on
1a
Low luminance level
1a
Power loss
1b
Contact capacity
AC/DC 48V, 1.25A
Ambient Temperature
0 to 50℃