Overview and Verification Status of T-point Demonstration Facility
Located on the premises of Takasago Works of Mitsubishi Power, the gas turbine combined cycle power plant demonstration facility (T-point) undergoes a long-term verification test for combined cycle power plant facilities while sending the electric power generated to the electric power company.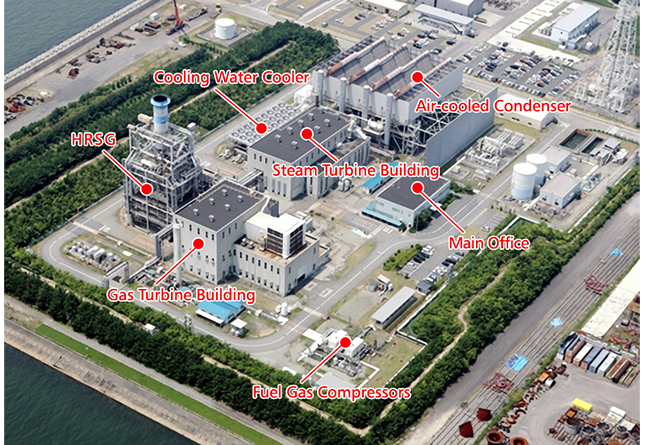 Purposes of the T-point
Verification of technologies newly introduced for higher temperatures, higher efficiency gas turbines and lower NOx and other pollutant emissions in the exhaust gas
Verification of reliability of combined cycle power generation with high efficiency and low environmental impacts through long-term commercial operation
History
The performance test and the durability test of the M501G-Series gas turbines commenced in 1997. The long-term verification test ended successfully.
The total amount of power generation exceeds 1.2 billion kWh (as of 2017). So far, the M501G/GAC have undergone the verification test and a M501J has been in operation since 2011.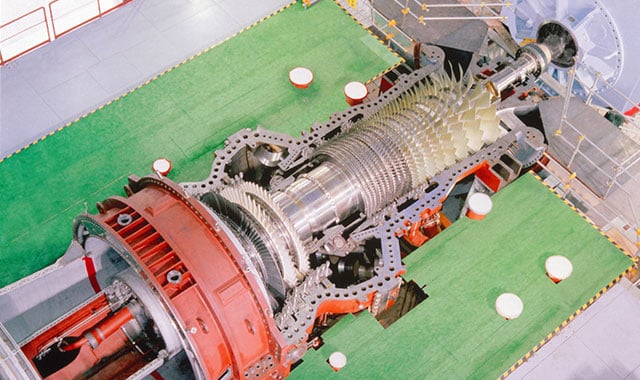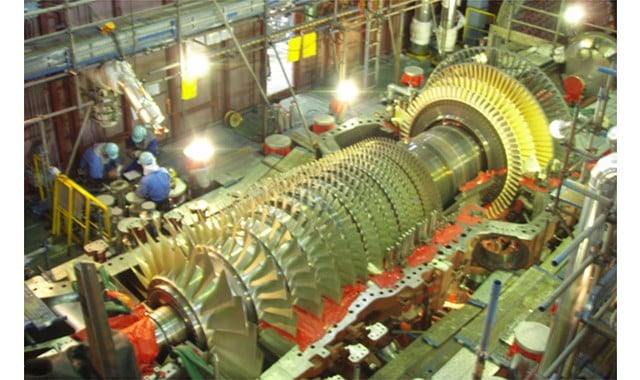 Facility Configuration
The T-point consists of a gas turbine with an output of 270 MW and a steam turbine with an output of 119 MW. With a total output of 389 MW, it is a multi-shaft type combined cycle power plant.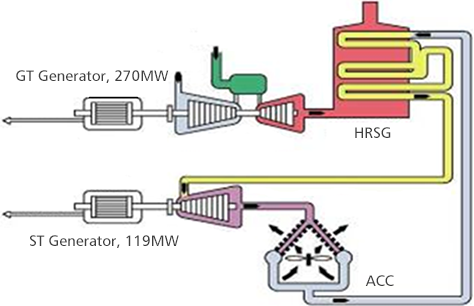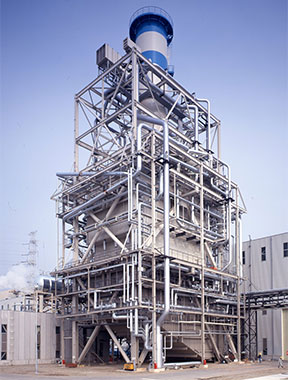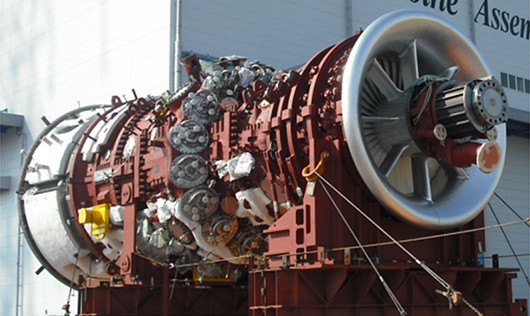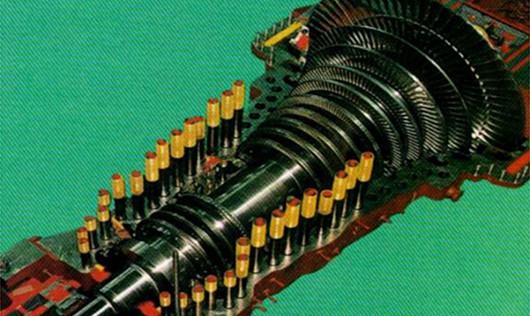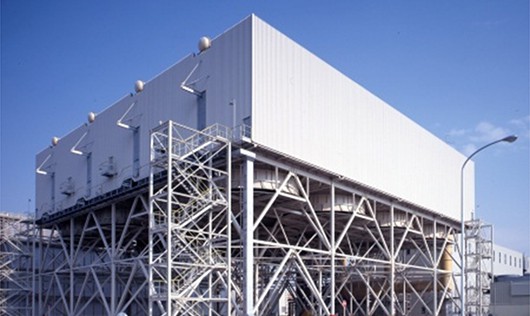 Verification of Next-Generation Combined Cycle Power Generation
Mitsubishi Power presses ahead with research and development for next-generation high efficiency combined cycle power plant facilities. To verify its results over a long period of time, a new demonstration facility will be constructed next to the existing T-point.
The new T-point, featuring a single-shaft type combined cycle, is scheduled to reach completion in July 2020.