In-house Plant Test Facility
The performance and reliability of various turbine technologies can be verified in the Mitsubishi Power in-house power plant test facility, which is able to simulate actual plant operating conditions.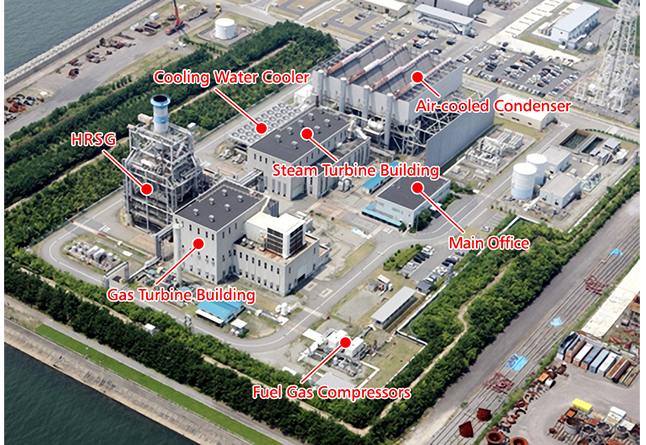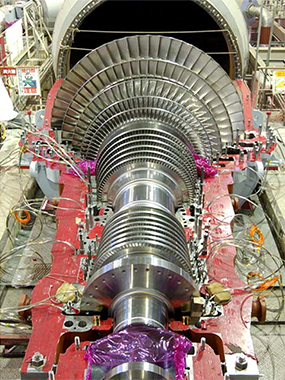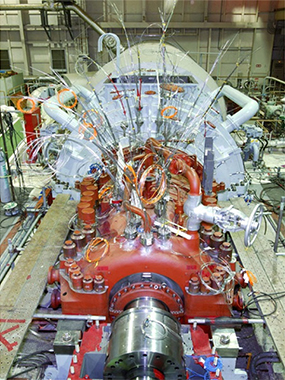 High-speed Balance Test Facility
We have the world' s largest high-speed balance test facility to accommodate large steam turbines for nuclear power plants employing even larger last stage blades.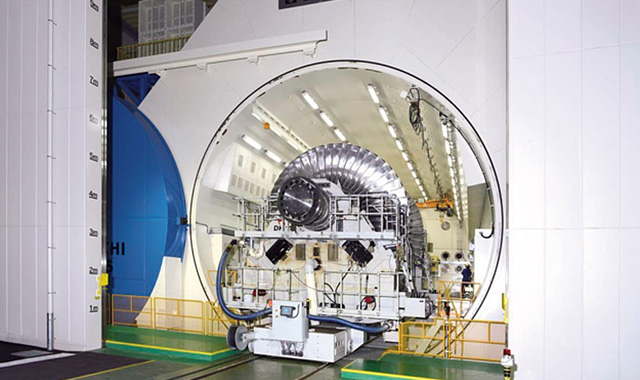 Actual Steam Load Test Facilities
Reliability of the blades in the low-pressure stages is tested in our two in-house test facilities, which allow a full-scale test up to 50-inch class blades in addition to a down-scale test to be carried out using actual operating steam conditions and load for the turbines.