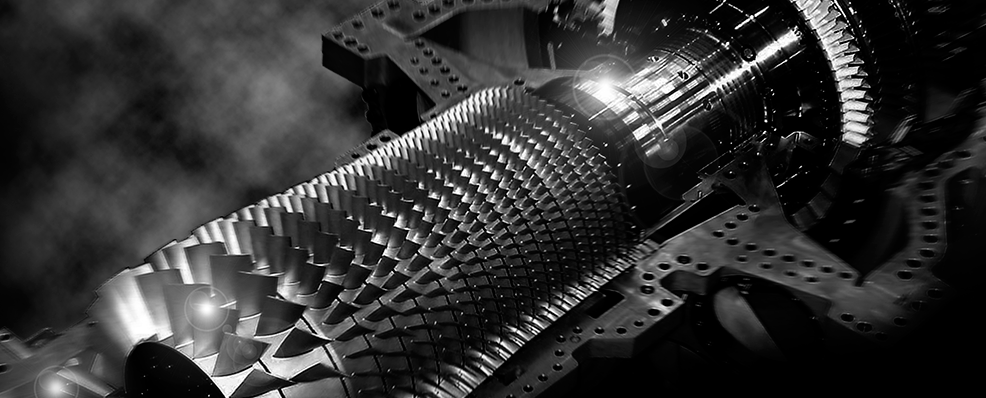 Standalone Gas Turbine Output

40 MW class

Combined Cycle Output

60 MW / 120 MW class

Co-generation Efficiency

More than 80%

High Reliability

Cumulative total operating time exceeding 6.3 million hours
High reliability gas turbines for industrial customers
The H-25 Series gas turbines were developed for utility customers and industrial customers in both 50 Hz and 60 Hz regions. Its first unit came into commercial operation in 1988.
Then Mitsubishi Power continued its efforts to improve the design of the H-25 Series gas turbines. While incorporating advanced elemental technologies and material technologies verified with the H Series gas turbines, we are continuously working to improve performance.
Overview
The H-25 Series gas turbines are a heavy duty type that attains high efficiency on the basis of ample experience in manufacturing gas turbines.
They achieve high efficiency with heat recovery steam generators, as co-generation systems or combined cycle power plants.
The H-25 Series features simple cycle gas turbine output of 41 MW and a combined cycle output of around 60 MW for a 1 on 1 configuration and around 120 MW for a 2 on 1 configuration. When applying cogeneration, they supply a maximum of around 70 metric tons of steam per hour.
Features
Heavy duty structure: A highly reliable structure in consideration of ease of maintenance and long continuous operation
High efficiency: High performance in various power generation cycles (simple, combined and co-generation)
Fuel flexibility: Natural gas, off gas, light oil, kerosene, bio-ethanol, etc.
Package type: Easy to transport and install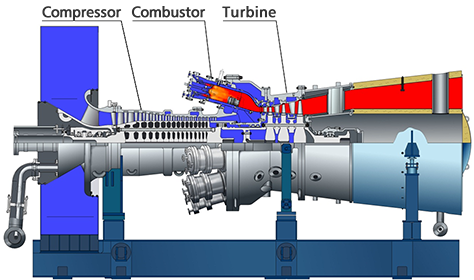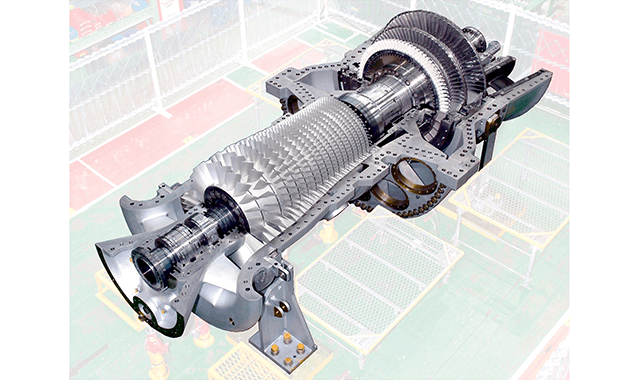 Configuration
H-25
Compressor
Number of Stages
17
Combustor
Number of Cans
10
Cooling Method
Air Cooled
Turbine
Number of Stages
3
Rotor
Number of Rotors
1
Output Shaft
Cold End
Rated Speed
7,280 rpm
Gas Turbine
Approx. L × W × H
7.9 × 3.8 × 3.9m
Approx. Weight
55 ton
Simple Cycle Performance
H-25
Cycle
50/60 Hz
ISO Base Rating
41.0 MW
Efficiency
36.2 % LHV
LHV Heat Rate
9,949 kJ/kWh
9,432 Btu/kWh
Exhaust Flow
114 kg/s
253 lb/s
Exhaust Temp
569 °C
1,056 °F
Emission
NOx
15 [email protected]%O2
CO
9 [email protected]%O2
Turn Down Load
50 %
Ramp Rate
3.4 MW/min
Starting Time
22 minutes
Combined Cycle Performance
H-25
1 on 1
Plant Output
60.1 MW
Plant Efficiency
54.0% LHV
2 on 1
Plant Output
121.4 MW
Plant Efficiency
54.5% LHV
Starting Time
55 minutes
Performance Correction Curves
Effects of Compressor Inlet Temperature on Gas Turbine Performance (Typical)

Effects of Barometric Pressure on Gas Turbine Performance (Typical)
Package Design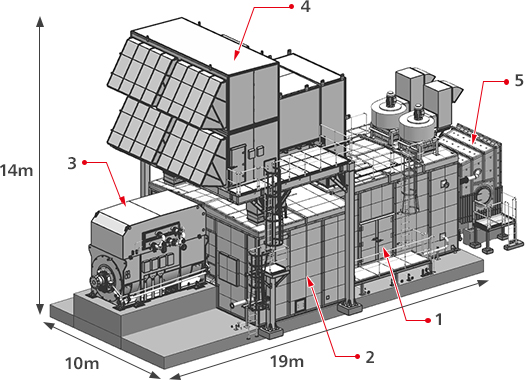 The package design of the H-25 Series has the following advantages.
Minimize on-site installation work and time
Flexible layout
Short delivery period
Weight
| | Package | H-25 |
| --- | --- | --- |
| 1 | Gas Turbine | 55 ton |
| 2 | Lube Oil Tank, Reduction Gear and Auxiliaries | 63 ton |
| 3 | Generator | 83 ton |
| 4 | Air Intake System | 36 ton |
| 5 | Exhaust System (excluding silencer duct, stack) | 8 ton |
Typical Plant Layout: Simple Cycle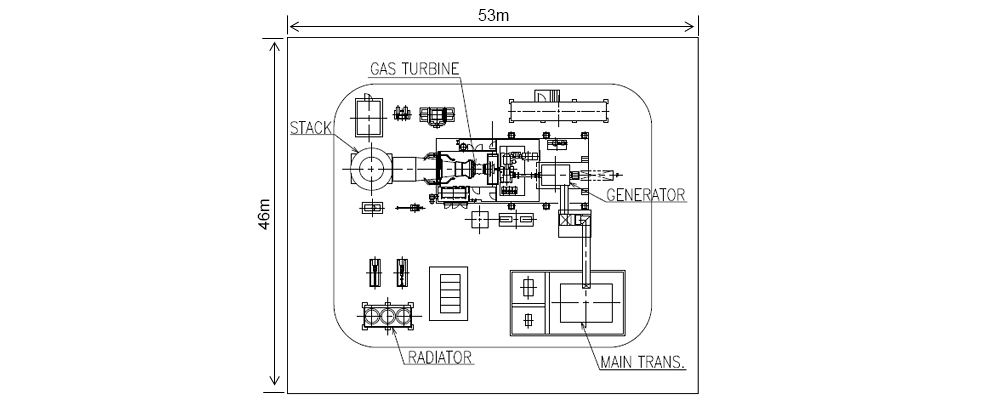 Typical Plant Layout: Co-generation


Typical Plant Layout: 1 on 1 Combined Cycle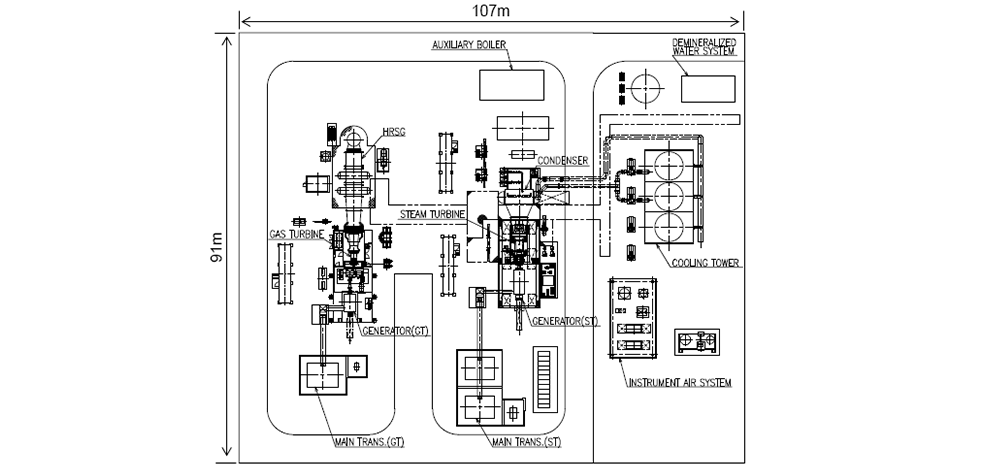 Typical Plant Layout: 2 on 1 Combined Cycle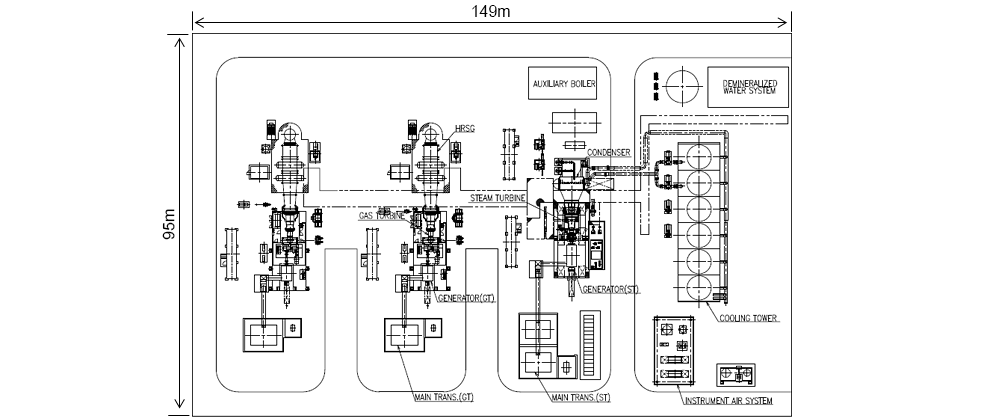 A co-generation plant with the H-25 Series gas turbine produces the highest steam supply volume in the turbine class and high thermal efficiency.
We offer system engineering in response to a request for a combination of electric power and steam.
| | H-25 |
| --- | --- |
| Power Output | 39.6 MW |
| Heat Output (6 MPa / 300 deg C) | 79 ton/h |
| Overall Efficiency (LHV) | More than 80 % LHV |
The figures specified above represent gross performance figures for gas fuel under ISO conditions (atmospheric pressure of 1,013 hPa, atmospheric temperature of 15°C and relative humidity of 60%).
System Configuration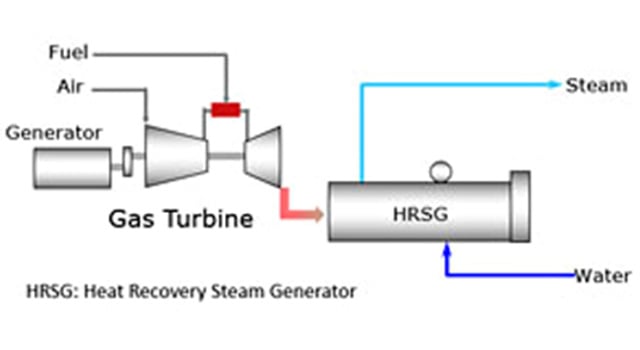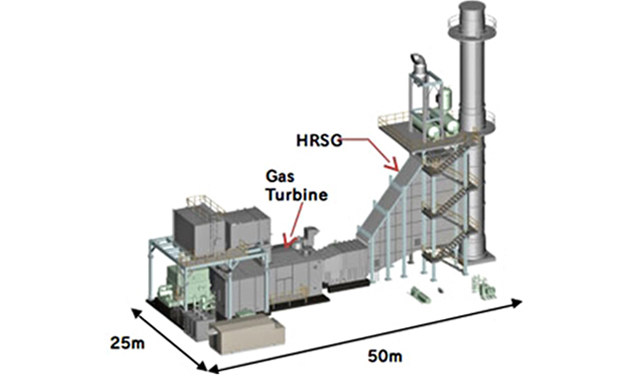 Steam Flow without HRSG Supplementary Firing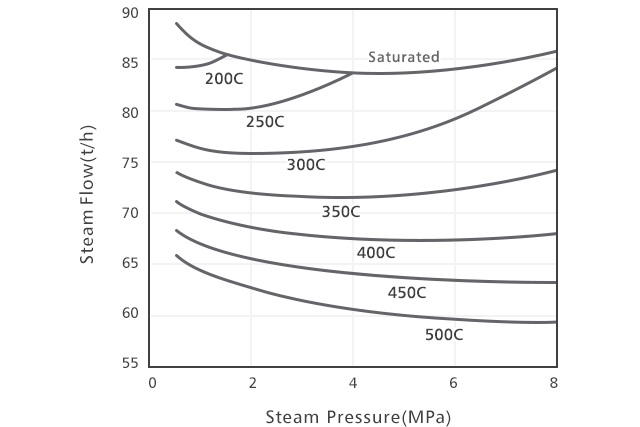 Steam Flow with HRSG Supplementary Firing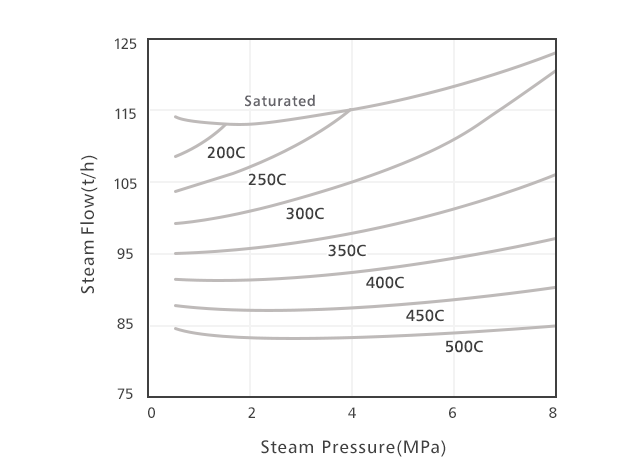 Main Delivery Records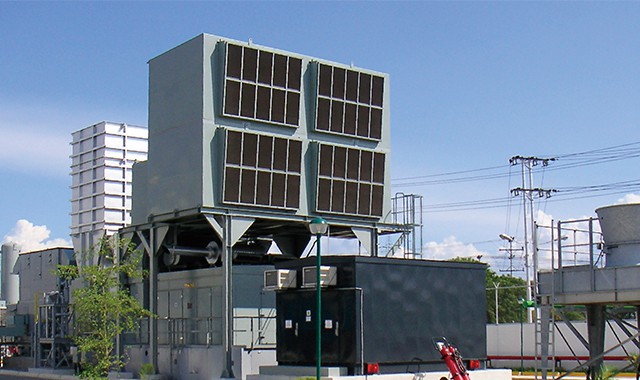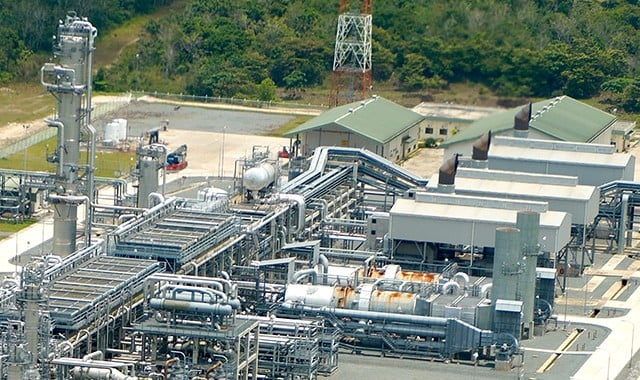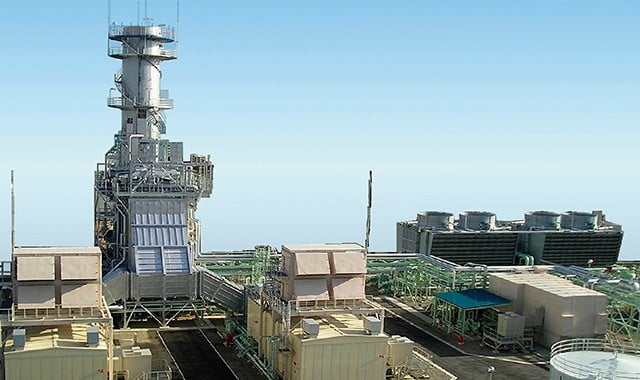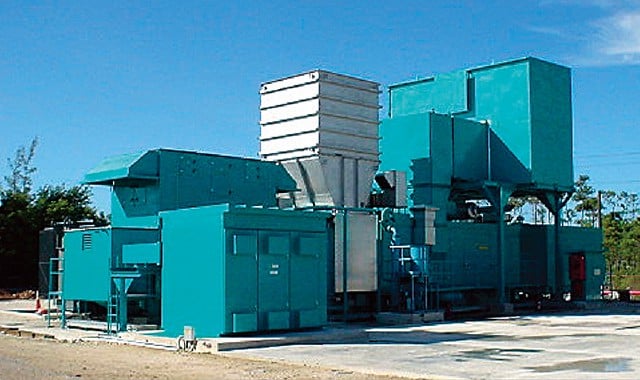 Recent Orders
| | Qty | Year of starting operation | Plant specifications |
| --- | --- | --- | --- |
| Niigata thermal Power Station, Tohoku Electric Power Co., Ltd. (Japan) | 2 | 2011 | Combined cycle |
| Niigata thermal Power Station, Tohoku Electric Power Co., Ltd. (Japan) | 1 | 2012 | Simple cycle |
| Anji, Amber Energy (China) | 1 | 2012 | Combined cycle |
| Tatarstan AMMONI Fertilizer, AMMONI (Russia) | 1 | 2015 | Co-generation |
| Keramasan Power Plant Extension, PLN (Indonesia) | 2 | 2013 | Combined cycle |
| Gas Turbine Units 1 and 2, Himeji No. 1 Power Station, Kansai Electric Power Co., Inc. (Japan) | 2 | 2012 | Simple cycle |
| Queen Elizabeth, SaskPower (Canada) | 3 | 2015 | Combined cycle |
| Blue Hills Power Station, Bahamas Electricity (Bahama) | 1 | 2013 | Simple cycle |
| Yosu, LG Chem (Korea) | 1 | 2014 | Co-generation |
| Yoshinoura Thermal Power Plant, The Okinawa Electric Power Co., Inc. (Japan) | 1 | 2015 | Simple cycle |
| Daesan, LG Chem (Korea) | 1 | 2015 | Co-generation |
| Ningbo, Kefeng Thermal Power (China) | 1 | 2015 | Combined cycle |
| Korea Petrochemical Ind. Co., Ltd. (Korea) | 1 | 2017 | Co-generation |