Net IR-S Infrared Flame Detector
Overview
To meet the demands of modern monitoring and control systems in place at thermal power plants, the Net IR-S Infrared Flame Detector combines the proven IR-S type flame detector that has been successfully installed in many power plants with Mitsubishi Power' DIASYS Netmation control system, resulting in a flame detector product that functions as a burner control system.
The sensor unit of Net IR-S is the same as a conventional IR-S sensor and can be used for any of the following fuels: fuel oil, coal and gas. In addition, the superb detection reliability, maintainability and cost performance of the IR-S sensor are maintained.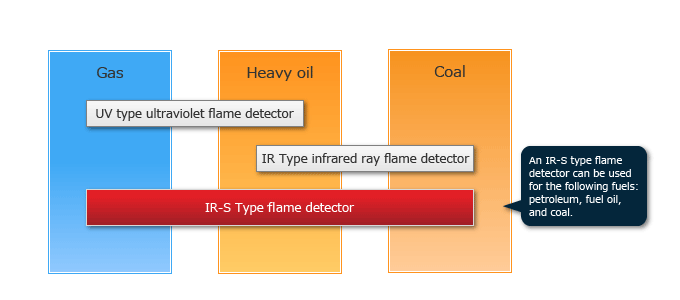 Furthermore, the decision circuit is built as a module of DIASYS Netmation. It is used along with an upper layer of Netmation to offer an easy-to-use interface. The panel of Net IR-S can be designed so that the Net IR-S works as a stand-alone flame detector system independent from a burner control system.
If you replace a conventional flame detector with this new type, the pre-existing equipment can be reused.
Equipment Name
Existing Methods of Flame Detection
UV Type
IR Type
Sensor Unit
Replaced
Replaced
Flame Detector Panel
Replaced
Replaced
Sensor Cable
Reused
Replaced
Guide Pipe
Reused
Reused
Cooling-air Piping
Reused
Reused
Cooling Fan
Reused
Reused
Features
High sensitivity design
High sensitivity to the intensity of flame enables stable detection of the burner flame. The flame is detected through the unlit zone.
Extended detection range
The sensor has 100 times dynamic range of a conventional product and allows stable detection from slow combustion to a high intensity flame. No sensitivity adjustment is required for the sensor at the site.
Maintenance free
A ball lens is used to eliminate the need to clean the sensor window during boiler normal operation.
Long-life sensor
Because a long-life infrared semiconductor sensor element is used, periodic replacement is not necessary.
Decreasing the number of panels
The detector unit is compact with a space-saving design which allows one panel to incorporate 40 corners.
Reuse of existing boiler facilities
When you replace a flame detector, work is not necessary for the boiler itself.
Reuse of cable
Changing the cable between the sensor and the panel is not necessary. (When the existing system uses UV-type detection)
System Configuration
Flame Detector Panel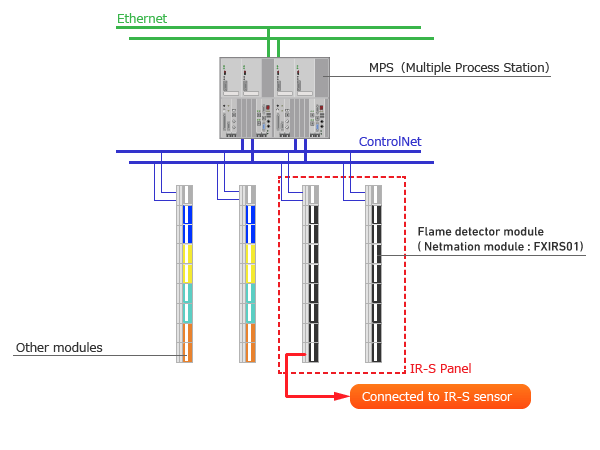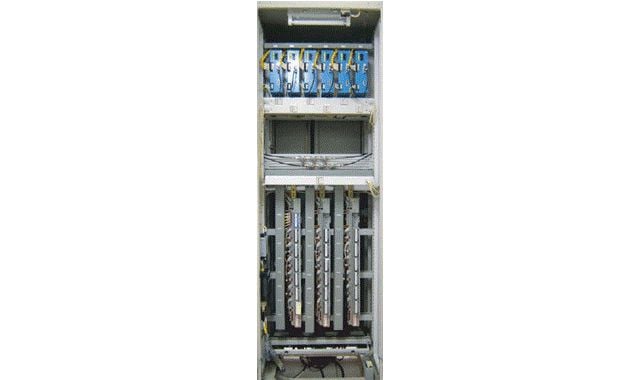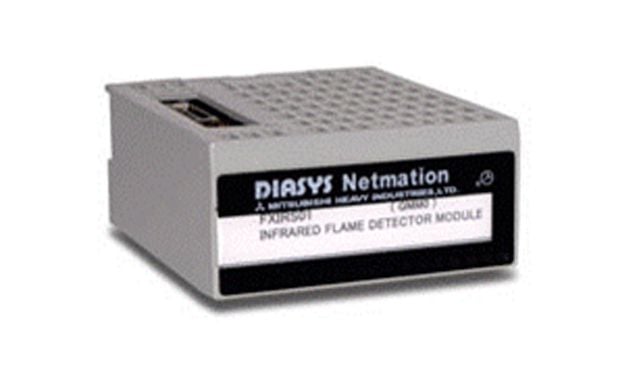 Flame Detector Main Unit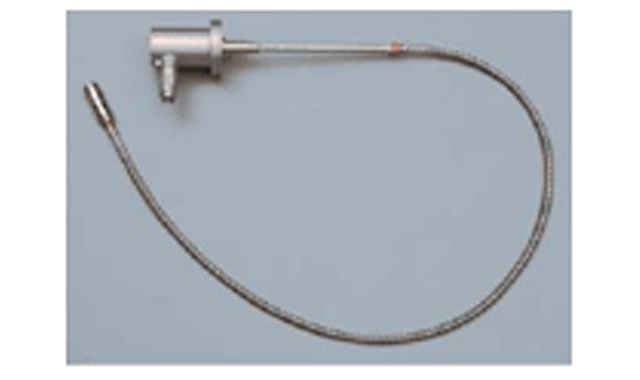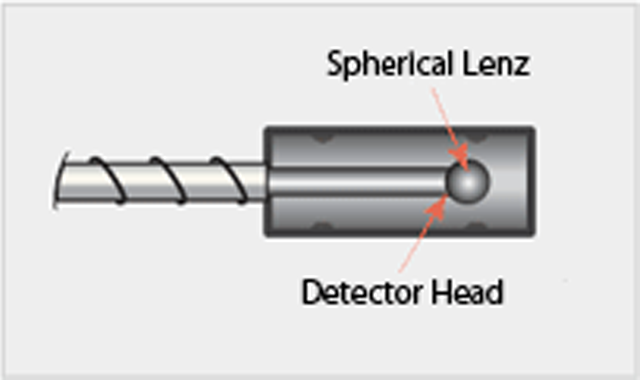 For Fuel Oil Burner
The following example applies to a fuel oil burner.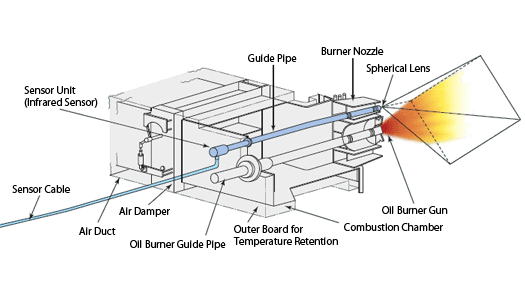 Specifications
Sensor Unit
The specifications of the sensor unit are as follows.
Structure
Explosion-proof (Exd II BT4), waterproof
Dimensions
Entire Length
Optional
Guide Pipe
50A (40A)
Detection Wavelength
500 - 1,100nm
Allowable Temperature
Sensor Tip
Not exceeding 400℃
Inside of Guide Pipe
Not exceeding 200℃
Amplifier
Not exceeding 60℃
Cooling Air
Air Pressure
In-furnace pressure+150mmAq
Air Flow
15Nm3/min per sensor
Flame Detector Panel
The specifications of the flame detector panel are as follows.
Dimensions
2,300mm (H) ×810mm (W) ×800mm (D)
Configuration

Flame Detector Unit
Redundant Power Modules
Redundant Media Adapters
Terminal Base Unit

Output Signals
Flame on
1a
Low luminance level
1a
Power loss
1b
Contact capacity
DC125V / AC120V 0.5A
Ambient Temperature
0 to 50℃