Engineering & Maintenance Station (EMS)
Overview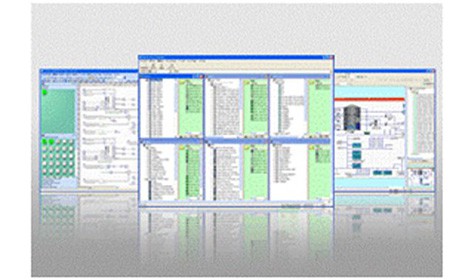 Engineering & Maintenance Station (EMS) Functions
Logic Creator - Control Logic Creation Tool
Logic Creator, a tool based on Microsoft Visio, is used to create control logic. Function block diagrams are used to describe control logic. Logic Creator allows users to easily create control logic without learning difficult operations by placing function blocks through drag-and-drop operation like Visio.
Extensive support functions for control logic creation including a script function for creating special function blocks and a macro function to register commonly-used logic are available.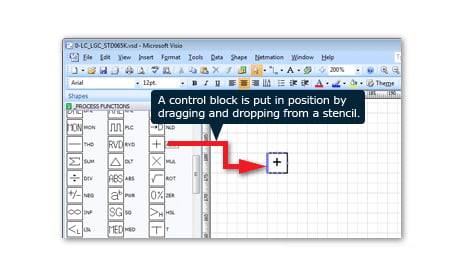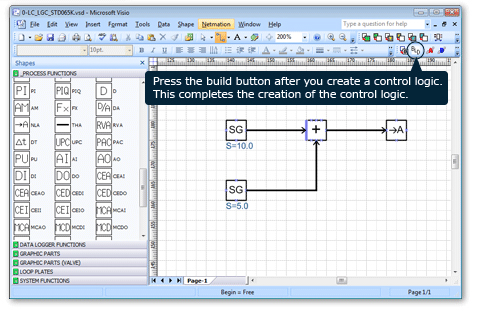 Graphic Creator - Graphic Screen Creation Tool
The graphic screens displayed on the OPS are created in Graphic Creator. Display areas can be independently customized, allowing the creation of aesthetically pleasing screens with attention to detail.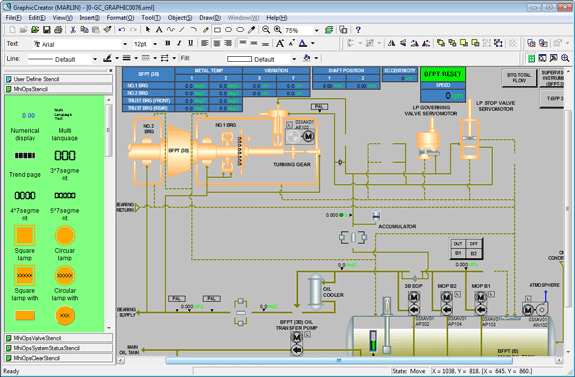 List Creator - Easily Edit Signals at Hundreds of Points at Once
With List Creator, various signals, parameters and the properties of graphic components registered in the control logic can be edited at once in Excel.
Even when several hundred signals need to be updated, since changes can be reflected across the board by simply making changes from Excel instead of modifying each individual control logic, updating work can be carried out efficiently.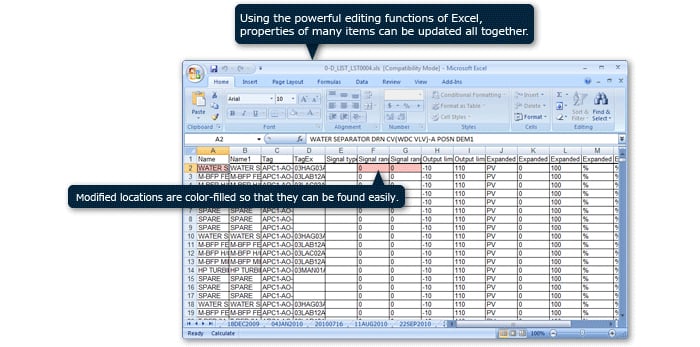 OPS Functions can be Configured Arbitrarily
With the EMS, the users can freely select whether to display alarm summaries, control loop plates or trend data on the OPS. This makes it possible to delete unneeded functions and develop OPS configurations with limited functions.
Simple Drawing Management
The control logic and graphic screens created for each function can be managed as drawings. As the drawings are automatically updated when changes are made to the underlying control logic or graphics, there is no risk of forgetting to reflect changes. Revision history and the ability to insert comments are also available. There is also a function to output to a PDF file.