Multiple Process Station (MPS)
Overview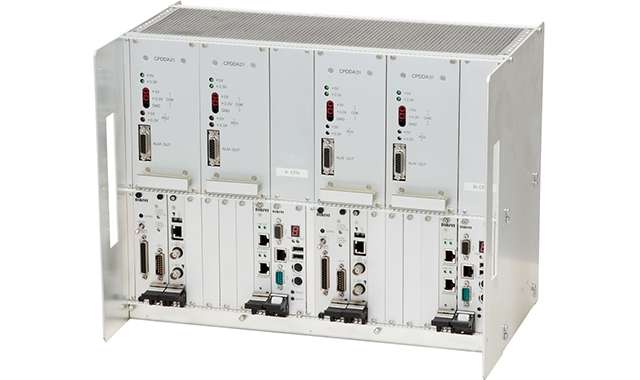 Functions of the Multiple Process Station (MPS)
Ensuring High Reliability from System to Hardware
An MPS ensures system reliability by implementing redundancies in CPU processing modules, the power supply and network. It also incorporates a self-diagnostic function that detects hardware and software failures.
The CPU module has hot-swap redundancy. One CPU is used for control and the other is on standby. The calculation results from the control CPU are used to perform the relevant control tasks. The standby CPU receives data from the control CPU periodically (tracking), and continually retains the same calculation results as the control CPU in preparation for failover.
Flexible System Configuration to Meet Users' Requests
A full lineup of hardware supports configurations that meet a wide range of uses. The system can also be connected to a programmable logic controller (PLC) and various fieldbus devices, enabling integrated control while maintaining existing facilities, and helping to reduce costs.
Maintenance while Placing a Priority on Continuous Facility Operation
Should an I/O module fail, it can be replaced without having to shut down the facility. In addition, when you want to make changes to control logic, graphics or parameter values, you can change them without affecting other settings or stopping the currently running MPS.
Facilities can be operated in a manner that is tailored to customer needs.
Card Module Lineup
Check the following pages for information about our lineup of MPS card modules.